North Carolina Mesothelioma Lawyers
Fact Checked
Our fact-checking process begins with a thorough review of all sources to ensure they are high quality. Then we cross-check the facts with original medical or scientific reports published by those sources, or we validate the facts with reputable news organizations, medical and scientific experts and other health experts. Each page includes all sources for full transparency.
North Carolina residents have been exposed to asbestos through naturally occurring deposits of the mineral. Workers were exposed at military bases, mining operations and processing plants. A qualified mesothelioma lawyer can help patients in North Carolina get the compensation they deserve.
File a Mesothelioma Claim
Connect with a mesothelioma lawyer to find out if you or a loved one is eligible for compensation for:
Treatment costs
Travel expenses
Lost wages
Wrongful death
Get Help Filing a Claim in North Carolina
Page Topics
Filing a Claim in North Carolina
North Carolina is not a popular state for filing asbestos lawsuits, but some cases filed in the state have led to multimillion-dollar verdicts.
The state has a long history of asbestos and talc mining, which exposed miners to asbestos.
Additionally, North Carolina is home to several large military bases. The U.S. armed forces used asbestos products widely throughout military bases, including bases in North Carolina.
Veterans who develop mesothelioma may file a VA claim for benefits, and they have access to VA health care in the state.
If you live in North Carolina and have been diagnosed with an asbestos-related disease, a mesothelioma attorney can trace your asbestos exposure and determine your eligibility to file a claim, which may include a personal injury lawsuit, wrongful death lawsuit or asbestos trust fund claim.
Keep in mind that North Carolina and other states limit the amount of time you have to file an asbestos lawsuit, which is known as a statute of limitations.
You should not rely on any information herein to make a determination about your legal rights. Please speak to an attorney licensed to practice law in your area to best understand your legal options.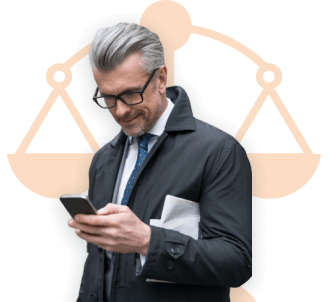 Find a Mesothelioma Attorney in North Carolina
Get help finding an attorney who knows the process and can get you and your family the compensation you deserve.
Asbestos Exposure in North Carolina
The state's naturally occurring asbestos is located in the western part of the state near the Appalachian Mountains. Deposits are located in eight counties, and some of them were former asbestos mines.
Some of the state's talc mines were contaminated with asbestos, which led to talc miners developing asbestos-related diseases.
In Davidson, North Carolina, an asbestos product manufacturing plant operated from the 1930s through the 1960s. And High Point, North Carolina, was home to a vermiculite processing plant that processed asbestos-contaminated vermiculite from Libby, Montana. Operations at these facilities exposed many workers and nearby residents to asbestos.
In addition to mining operations, many people in North Carolina have been exposed to asbestos at job sites such as military bases, manufacturing plants, power plants and schools.
North Carolina Industries Known for Asbestos Exposure
Asbestos mining
Talc mining
Asbestos product production
Military operations
Forestry
Construction
Farming operations
Manufacturing
Power generation
Oil refining
Chemical production
Teaching
Law Firms Practicing in North Carolina
North Carolina residents should consider a nationwide mesothelioma law firm because they have handled many different types of cases in states throughout the nation. They have the experience to assess your case and determine the best state in which to file your claim.
These firms don't have law offices in North Carolina, but that won't be a problem if you choose a nationwide firm.
Nationwide Mesothelioma Law Firms
Weitz & Luxenberg
Cooney & Conway
Simmons Hanly Conroy
Nemeroff Law
Galiher DeRobertis & Waxman
According to a 2019 KCIC industry report, approximately 54% of mesothelioma plaintiffs in the U.S. file their claim outside of the state they live in.
One of the perks of working with a nationwide mesothelioma law firm is that they will come to you. Representatives from the firms travel across the country to meet with clients on a regular basis because they're aware of the travel limitations mesothelioma imposes on plaintiffs.
Working with one of the nation's top mesothelioma lawyers can help you get the compensation you deserve. They have a long track record of holding negligent corporations accountable, and they can help you secure compensation for your family.
Record Asbestos Verdict Awarded to North Carolina Worker
$32.7 Million in 2018: Ann Finch was awarded $32.7 million by a North Carolina jury for her husband's death from mesothelioma, which she claimed was caused by exposure to asbestos insulation manufactured by Covil Corp. In 2019, a North Carolina federal judge refused the defendant's request to overturn the verdict.
While this is one of the highest asbestos verdicts ever awarded in North Carolina courts, most mesothelioma lawsuits are settled before going to trial.
Experienced mesothelioma lawyers are known to secure settlements ranging from $1 million to $1.4 million. Additionally, they can recover six-figure payouts from asbestos trust funds.
It is important to work with an attorney who is familiar with the legal steps of filing lawsuits and trust fund claims within North Carolina.
North Carolina Asbestos Laws and Regulations
A combination of federal and state laws regulates asbestos throughout North Carolina.
Regulations Governing Asbestos in North Carolina
North Carolina General Statutes Section 130A-444: Defines rules for asbestos exposure in public places, permitting for abatement projects and accreditation of abatement professionals.
North Carolina General Statutes Section 130A-22(b1)-(b2): Defines the penalties for violating the state's asbestos laws.
North Carolina Administrative Code Section 10A: Defines the rules for asbestos air quality and requirements for asbestos renovation and demolition projects.
Departments Overseeing North Carolina's Asbestos Laws
North Carolina Department of Health and Human Services, Health Hazards Control Unit: Oversees asbestos abatement projects, accreditation and certification of asbestos abatement professionals and educating the public about the dangers of asbestos exposure.
North Carolina Department of Labor: Oversees the risks of asbestos exposure in the workplace.
North Carolina Laws Affecting Asbestos Lawsuits
North Carolina General Statutes Chapter 1, Section 1-139: Defines North Carolina's negligence laws.
North Carolina General Statutes Chapter 1, Section 1-52: Defines North Carolina's statutes of limitations.
Asbestos Litigation Trends in North Carolina
North Carolina lawmakers and state courts have enforced specific rules and procedures to manage asbestos claims.
Asbestos Trust Fund Claim Transparency
North Carolina legislators passed a bill that requires plaintiffs to file their asbestos trust fund claims prior to filing a lawsuit. The law became effective in June 2018. North Carolina is the 15th state to enact this type of law.
Exposure Standard
This standard, often referred to as the "Lohrmann test," requires mesothelioma plaintiffs to prove that a defendant's asbestos product was a substantial factor in the causation of their cancer.
---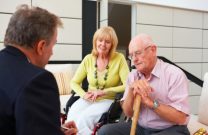 Get the Compensation You Deserve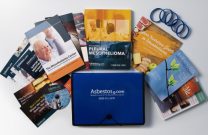 Get Your Free Mesothelioma Legal Guide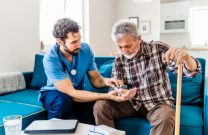 Find a Top Mesothelioma Doctor
---
Tell us what you think
Did this article help you?
How did this article help you?
What about this article isn't helpful for you?
Did this article help you?
Thank you for your feedback. Would you like to speak with a Patient Advocate?
---