Driving factors behind Ohio's reform efforts were filings by claimants with no impairments and an increased number of bankruptcies by Ohio-based companies with significant asbestos liabilities. Citing concerns that frivolous claims would negatively impact the state's economy and the availability of money for truly sick claimants, lawmakers actively participated in national debates about asbestos litigation.
Meanwhile, Ohio state courts saw a large uptick in asbestos filings. By 2004, Cuyahoga County, Ohio's most populous county, had 41,000 pending asbestos lawsuits.
Ohio's Asbestos Reforms
Ohio enacted several litigation reforms in 2004. The measures limited who could file asbestos claims and who could be liable for asbestos-related injuries. Major features of Ohio's asbestos laws address medical criteria; a substantial factor test; successor liability; premises liability; and a legal doctrine known as "piercing the corporate veil."
Medical Criteria
Ohio state law requires claimants to demonstrate physical impairment in order to move forward with their lawsuits. The law permits claimants who were exposed to asbestos, but are currently unimpaired, to file claims later if medical symptoms develop. The immediate effect of this legislation was to prioritize the claims of the sickest plaintiffs.
Wrongful death plaintiffs and claimants with nonmalignant conditions must make an initial case that asbestos exposure was a substantial contributing factor to the illness. Plaintiffs with mesothelioma or another asbestos-related, malignant cancer are not held to the same standard.
Claimants must file written reports with the court providing evidence that their conditions meet certain medical requirements. If a plaintiff fails to satisfy the medical criteria, the court can dismiss the case without prejudice.
Substantial Factor Test
Ohio law requires that an asbestos plaintiff prove that the defendant's conduct was a "substantial factor" in causing an alleged injury or loss. Plaintiffs who allege injury from asbestos exposure must also prove that they were exposed to "asbestos that was manufactured, supplied, installed, or used by the defendant."
In determining whether a defendant's asbestos was a substantial factor in the plaintiff's injury, courts look at:
"The manner in which the plaintiff was exposed to the defendant's asbestos
The proximity of the defendant's asbestos to the plaintiff when the exposure to the defendant's asbestos occurred
The frequency and length of the plaintiff's exposure to the defendant's asbestos
Any factors that mitigated or enhanced the plaintiff's exposure to asbestos"
The statute also gives courts discretion to consider other factors.
Successor Liability
In general, Ohio law also limits the liability of a company (the successor) that buys or merges with and assumes the asbestos liabilities of another company (the predecessor). The successor's liability is limited to the fair market value of the predecessor's total gross assets or the acquired stock or assets. The law is intended to cap the liability of successor companies who have not engaged in activities that cause asbestos-related diseases.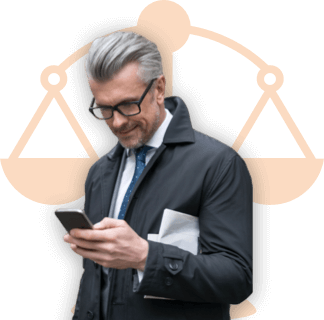 Find a Mesothelioma Attorney in Ohio
Get help finding an attorney who knows the process and can get you and your family the compensation you deserve.
Get Help Now
Premises Liability
In Ohio, a premises owner may be held liable for injuries resulting from exposure to asbestos on its property. Under state law, whether a premise owner is liable depends on when the alleged exposure occurred.
If the exposure took place before Jan. 1, 1972, the law presumes that the premises owner maintained safe levels of asbestos exposure. In order to overcome the presumption, a plaintiff must prove by a preponderance of the evidence that the premises owner knew or should have known that asbestos levels in the plaintiff's breathing zone regularly exceeded certain limits.
If the exposure took place on or after Jan. 1, 1972, a premises owner may be liable if the plaintiff demonstrates that the premises owner intentionally violated a safety standard in effect at the time. The plaintiff must also establish that the alleged violation occurred in his or her breathing zone and resulted in the medical condition.
Premises owners generally are not liable for injuries to asbestos installation or removal workers whose employers hold themselves out as qualified to perform the work. To overcome this presumption, a plaintiff must prove by a preponderance of the evidence that, at the time of exposure, the premises owner knew more about the potential asbestos dangers than the plaintiff or his employer.
Piercing the Corporate Veil
If a plaintiff sues a bankrupt company, it can get compensation from shareholders' assets in some cases. This legal doctrine is known as "piercing the corporate veil" and allows plaintiffs to get compensation for damages from a shareholder who controls a bankrupt defendant and in certain other circumstances. The doctrine is usually found in case law rather than state statutes. As part of its 2004 reforms, Ohio incorporated the corporate veil doctrine into its statutory law.
The statute explains when an asbestos claimant can apply the corporate veil doctrine against a shareholder, including when:
The claimant is an Ohio resident, or the shareholder is
An individual and resident of Ohio
A corporation established in Ohio
A corporation with its principal place of business in Ohio
An out-of-state corporation authorized to do business in Ohio
An out-of-state corporation whose parent corporation is authorized to do business in Ohio
Asbestos litigation in Ohio is complex. Plaintiffs who work with experienced mesothelioma lawyers have the best chance of receiving the compensation they need.
Get Your Free Mesothelioma Legal Guide
Sign Up
7 Cited Article Sources
The sources on all content featured in The Mesothelioma Center at Asbestos.com include medical and scientific studies, peer-reviewed studies and other research documents from reputable organizations.
Ohio Rev. Code Ann. §§ 2307.91 to 2307.98.
Ohio Rev. Code Ann. § 2307.941.
Carroll, Stephen J., et al., , Rand Institute for Civil Justice (2005). Retrieved from: http://www.rand.org/pubs/monographs/2005/RAND_MG162.pdf
Silver, Robin and Hurley, Timothy M., , Law 360 (July 21, 2010). Retrieved from: https://www.law360.com/articles/180148
FindLaw. (n.d.). Tort Reform: Asbestos and Ohio's Impact on the National Debate. Retrieved from: http://library.findlaw.com/2005/Nov/4/214992.html
Schneider, S. (2005, February 21). Ohio's Common Sense Legal Reform. Retrieved from: http://www.insurancejournal.com/magazines/mag-partingshots/2005/02/21/52290.htm
107th Cong. (2002) (statements of George V. Voinovich, U.S. Senator from Ohio). Retrieved from: http://www.access.gpo.gov/congress/senate/pdf/107hrg/88289.pdf
How did this article help you?
What about this article isn't helpful for you?
Did this article help you?
Thank you for your feedback.
Would you like to speak with a Patient Advocate?
Last Modified January 9, 2020