Immunohistochemical Markers for Mesothelioma
Fact Checked
Our fact-checking process begins with a thorough review of all sources to ensure they are high quality. Then we cross-check the facts with original medical or scientific reports published by those sources, or we validate the facts with reputable news organizations, medical and scientific experts and other health experts. Each page includes all sources for full transparency.
Medically Reviewed
A medical doctor who specializes in mesothelioma or cancer treatment reviewed the content on this page to ensure it meets current medical standards and accuracy.
This Page was Medically Reviewed By
Immunohistochemical tumor markers are proteins that help doctors tell the difference between different types of cancer. Mesothelioma-related proteins such as calretinin, WT-1 and podoplanin help pathologists differentiate mesothelioma from other cancers such as lung cancer.
Page Topics
Proteins are important building blocks for your body's cells. Different organs and tissues in your body are made of different types of proteins. These proteins provide doctors with important clues when they are trying to diagnose a cancer.
To choose the right treatment options, doctors have to know where a cancer originally formed. This is often challenging, because by the time a patient has cancer symptoms, the cancer has usually spread into various types of tissue.
For example, when doctors find cancer in the lung tissue and the membrane (mesothelium) next to it, they need to determine whether it is lung cancer, mesothelioma or cancer that originated somewhere else in the body.
Immunohistochemical tumor markers help doctors determine what kind of cancer is present.
What Is Immunohistochemistry?
Immunohistochemistry is one of the techniques pathologists use when they examine samples of cancer tissue. This technique uses antibodies to make certain proteins in cells visible under a microscope.
An antibody is a molecule that binds to another type of molecule. Pathologists use antibodies designed to stain certain proteins in a color that is easy to see.
If a pathologist suspects mesothelioma, they will use antibodies to look for proteins that usually occur in mesothelioma cells. These proteins are positive mesothelioma markers.
The pathologist will also apply other antibodies to double-check for proteins that usually do not occur in mesothelioma cells. These other proteins are positive markers for other types of cancer, but they are not markers for mesothelioma.
After staining the cancer tissue sample with the antibodies, the pathologist looks at it through a microscope to see which antibodies stuck to the cells and which did not.
If the pathologist can see many positive markers, but few markers for other cancers, then the analysis points to mesothelioma.
However, immunohistochemistry is only one part of diagnosing mesothelioma. Pathologists also have to pay attention to the tumor's pattern of formation and other features of the cancer cells.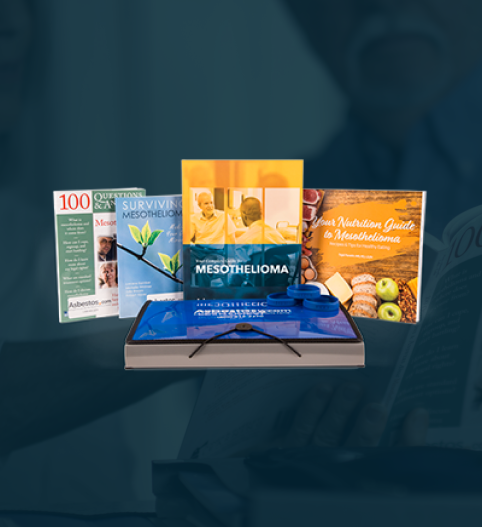 Get a Free Mesothelioma Guide
Receive a 200-page mesothelioma guide overnight. Learn about your diagnosis, top doctors and how to pay for treatment.
Common Mesothelioma Markers
The International Mesothelioma Interest Group identified calretinin, cytokeratin 5/6, WT-1 protein, podoplanin and mesothelin as some of the most useful mesothelioma markers.
Immunohistochemistry for mesothelioma is still developing as a science, and different pathologists have experience with using different antibodies. Because of this, there is no standard set of markers for mesothelioma.
Calretinin
Calretinin is a calcium-binding protein that occurs in various types of cells in the body. It is found in almost all mesothelioma cases, and it occurs sometimes in other types of cancer. It is particularly useful for diagnosing sarcomatoid mesothelioma.
Cytokeratin 5 and 5/6
Cytokeratins are proteins that provide cells with structural support. Different parts of the body use different types of cytokeratins. Cytokeratins are numbered based on where they are found in the body.
Cytokeratin 5 or 5/6 is found in more than three-fourths of pleural mesothelioma cases, but it is also found in certain types of lung cancer. It is not as useful for diagnosing peritoneal mesothelioma. It also may not be useful for diagnosing sarcomatoid mesothelioma.
WT-1 Protein
The WT-1 proteinhelps certain types of cells grow and mature by regulating the activity of genes. Most pleural mesothelioma cases are positive for WT-1, while most lung cancer cases are negative. WT-1 is not as useful for diagnosing peritoneal mesothelioma or sarcomatoid mesothelioma.
Podoplanin (D2-40)
Podoplanin (D2-40) is a mucin-type protein that occurs in various types of cells. D2-40 is a synthetic antibody for podoplanin.
Most mesothelioma cases test positive with D2-40, but other types of cancer sometimes test positive as well. D2-40 is valuable for diagnosing sarcomatoid mesothelioma.
Mesothelin
Mesothelin is a protein found on the surface of mesothelial cells and certain types of cancer cells. Mesothelin is found in all mesothelioma cells, so it is useful for ruling out certain mesothelin-negative cancers such as kidney cancer that has spread to the lungs.
Markers for Other Types of Cancer
It is impossible to rule out other types of cancer using only positive mesothelioma markers. Pathologists must also test for immunohistochemical tumor markers that rarely occur in mesothelioma.
Common Negative Mesothelioma Markers
B72.3
CD15
CDX2
CEA
MOC31
Naspin A
PAX2
TTF-1
If negative mesothelioma markers appear, the tumor may be a different type of cancer.
---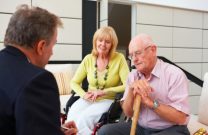 Get the Compensation You Deserve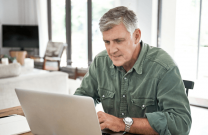 Mesothelioma Case Value Webinar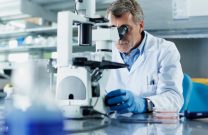 Immunotherapy & Mesothelioma Clinical Trials
---
Tell us what you think
Did this article help you?
How did this article help you?
What about this article isn't helpful for you?
Did this article help you?
Thank you for your feedback. Would you like to speak with a Patient Advocate?
---