Cuba's Lung Cancer Vaccine Heading to the US
The Roswell Park Cancer Institute in Buffalo, New York, will soon begin a history-making clinical trial involving CimaVax, a much-anticipated lung cancer vaccine developed in Cuba's Center for Molecular Immunology.
The loosening of the 54-year-old Cuba embargo made access to the vaccine in the U.S. possible.
The Cuban lung cancer vaccine, which has elicited rave reviews internationally, was tested for more than two decades and has been used regularly in the Caribbean nation since 2011. It has been used by more than 5,000 people worldwide, including 1,000 Cubans.
"The bottom line is that this vaccine works," Dr. Kelvin Lee of the Tumor Immunology and Immunotherapy Program at Roswell Park said in the cancer center's blog. "And the ease of administration, combined with the inexpensive cost, could make it a very attractive option in the United States."
Lee believes patients with other cancers also could benefit, and Roswell will explore its potential use with pancreatic, breast, prostate, colon and head and neck cancers.
Although mesothelioma was not mentioned specifically, several recently developed immunotherapy drugs for lung cancer also are showing a positive response in mesothelioma, a rare and aggressive cancer. It is caused almost exclusively by prolonged exposure to asbestos, which also can cause lung cancer.
"A revolutionary vaccine with the potential to slow the growth of this country's most deadly cancer is a thrilling prospect," Lee wrote. "People are anxious to see CimaVax come to the United States, and with good reason."
Lung Cancer Vaccine Study Shows Impressive Results
The mean overall survival in vaccinated patients under age 60 was 18.53 months, compared to 7.55 months for patients who did not receive CimaVax, according to a study published in the Journal of Clinical Oncology.
It also improved quality of life by reducing certain pulmonary symptoms, including breathlessness and coughing.
The lung cancer vaccine works, not by attacking the tumor itself, but by targeting a protein called epidermal growth factor (EGF) that allows the tumor to survive and grow. By blocking the growth factor, the tumor either starves or is unable to proliferate, which slows cancer growth and can significantly extend the life of a patient. It is not considered a cure.
It's also not a traditional vaccine. For example, if administered to children, it would not prevent them from developing lung cancer. CimaVax works on people with lung cancer and those in lung cancer remission.
Some mesothelioma tumors overexpress the EGF cell receptor, meaning that CimaVax might work against mesothelioma. Research is necessary to determine whether CimaVax can slow mesothelioma growth.
CimaVax is administered monthly by an injection in the shoulder, and the side effects in the study were minimal. The vaccine is designed for those already diagnosed with lung cancer and those at high risk, such as a patient whose lung cancer is in remission.
Even though CimaVax has been effective elsewhere, U.S. Food and Drug Administration (FDA) approval for use in the U.S. is especially stringent because of the federal agency's required rigorous testing.
The first clinical trial is expected to begin within the next six months.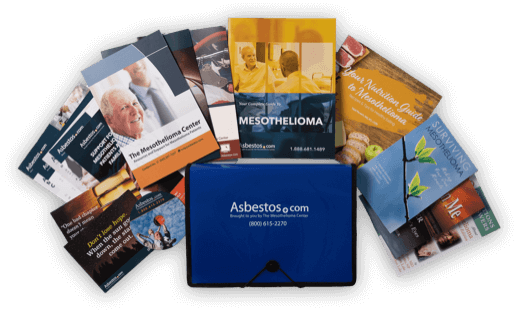 Get a Free Mesothelioma Guide
Free information about mesothelioma, books, wristbands & more for patients and caregivers.
FDA Reviewing Proposal for Lung Cancer Vaccine Clinical Trial
The FDA is currently reviewing the trial proposal by the Roswell Cancer Center. Compelling evidence already available regarding its safety may move the Roswell study directly into a phase II trial.
Roswell has been involved in this effort for several years. Lee has made multiple trips to Cuba to discuss the potential for use in the U.S.
The agreement was finalized last spring during a trip he made with several Roswell executives and New York Gov. Andrew Cuomo, who spearheaded the trade mission. President Barack Obama pushed the effort with his official loosening of sanctions against Cuba.
CimaVax isn't the only highly touted drug that could come out of Cuba under a more tolerant trade policy. The little-known Center of Molecular Immunology in Havana is thriving.
Heberprot-P is a highly effective diabetes medicine developed in Cuba for epidermal growth. Many doctors believe its use could spare diabetic patients from having limbs amputated because of gangrenous tissue. It also would have to go through rigorous safety and efficacy testing before FDA approval.
CimaVax, though, is likely to be the first.
Lung cancer is diagnosed in more than 200,000 people in the U.S. each year. Lee cautions that once the first trial begins in 2016, it could be five years before FDA officially approves CimaVax.
"We think it may be an effective way to prevent cancer from developing or recurring. That's where our excitement comes from," he told the Huffington Post. "The potential positive impact of this approach could be enormous."

Free Mesothelioma Guide
Medically Reviewed by Top Mesothelioma Doctors
Find a Doctor
2 Cited Article Sources
The sources on all content featured in The Mesothelioma Center at Asbestos.com include medical and scientific studies, peer-reviewed studies and other research documents from reputable organizations.