Legislation & Litigation
Garlock, EnPro Reach $480M Settlement for Asbestos Claims
Fact Checked
Our fact-checking process begins with a thorough review of all sources to ensure they are high quality. Then we cross-check the facts with original medical or scientific reports published by those sources, or we validate the facts with reputable news organizations, medical and scientific experts and other health experts. Each page includes all sources for full transparency.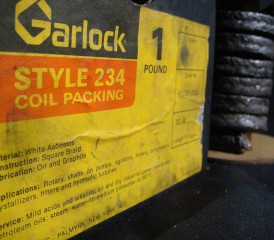 EnPro Industries has agreed to establish a $480 million trust fund to settle all current and future asbestos claims against subsidiary Garlock Sealing Technologies, which filed for bankruptcy in 2010.
The asbestos trust fund would begin with a $400 million cash contribution from EnPro within a year of the deal's conclusion and an additional $80 million by the first anniversary.
The settlement was reached with the court-appointed committee representing current claimants and legal representatives for future claimants, according to the announcement earlier this week.
The deal still must be approved by the U.S. Bankruptcy Court, the U.S. District Court, and by 75 percent of the current claimants spread across the U.S.
The bankruptcy court previously rejected the first reorganization plan in 2013. The committee representing current claimants also shot down a second plan in 2015, believing it fell far short of what was needed to compensate asbestos victims.
According to a 2015 press release from the claimants' committee, Garlock's present and future asbestos liability was $1.26 billion. A U.S. District Court judge in 2014 estimated Garlock's liability at $125 million.
There are more than 100,000 active asbestos claims filed still pending against Garlock Industries.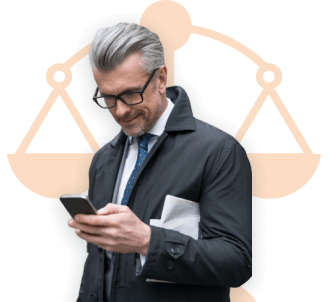 Exposed to Asbestos at Garlock?
We can connect you with top mesothelioma attorneys who can help you get the compensation you deserve.
EnPro Expects Finalization in 2017
Steve Macadam, president and CEO of EnPro, said in a conference call Friday that he expects the deal will be finalized by all parties in the summer of 2017. EnPro also included an additional $17 million to resolve current and future claims in Canada.
"We believe this will lead to the certainty and finality that we've been seeking," Macadam said. "We're confident that this agreement puts us on a clear path to permanent and final resolution."
According to Macadam, this deal is worth $80 million more than the offer rejected last year. It also provides considerably more upfront certainty of payment. The after-tax value to the company was estimated at $284 million.
Coltec Industries Inc., another EnPro subsidiary, and its court-appointed claimants' representative, also joined in the latest agreement.
If finalized next summer, the settlement would permanently resolve all current and future asbestos claims against Garlock and Coltec, while protecting EnPro from any further claims.
The case stems from the Garlock asbestos resolution process still pending in the U.S. Bankruptcy Court for the Western District of North Carolina.
Garlock Continues Going Strong
Despite the bankruptcy filing, Garlock has continued to operate as a leading industrial gasket manufacturer with an estimated 1,900 employees in 16 different operation centers.
Its bankruptcy filing stemmed, in part, from the asbestos-lined gaskets used in valves, pipes and a myriad of other industrial applications.
Through much of the 20th century, Garlock used asbestos in its products. Many of the valves and gaskets prevented leaks where steam, hot liquids and acids flowed. They were used in chemical plants, power plants and oil refineries. The U.S. Navy also used them extensively in shipbuilding.
As those valves and gaskets aged and needed replacement, they often released toxic asbestos fibers into the air, becoming a serious health hazard to anyone nearby. The inhalation or ingestion of asbestos fibers can lead to numerous serious health issues, including asbestosis, lung cancer and mesothelioma.
Garlock defended itself aggressively against asbestos-related litigation before filing for bankruptcy in 2010. It denied the asbestos in its products was a health hazard. And even Friday, Macadam defended the Garlock products.
"We believe the products were safe, and are safe, and did not cause any asbestos-related diseases," he said during the conference call.
As part of the settlement, Coltec will undergo a corporate restructuring and will be transferred into a new subsidiary (OldCo) under EnPro. OldCo will then file a pre-packaged Chapter 11 bankruptcy petition that will become part of Garlock's case. According to the announcement this week, EnPro and OldCo will emerge from Chapter 11 later in 2017.
"This comprehensive and consensual settlement will bring us full, complete, and permanent relief from asbestos litigation," Macadam said.
Access Trust Funds, Grants & Compensation for Mesothelioma
Get Financial Assistance