Legislation & Litigation
Trump Will Likely Support Asbestos FACT Act
Fact Checked
Our fact-checking process begins with a thorough review of all sources to ensure they are high quality. Then we cross-check the facts with original medical or scientific reports published by those sources, or we validate the facts with reputable news organizations, medical and scientific experts and other health experts. Each page includes all sources for full transparency.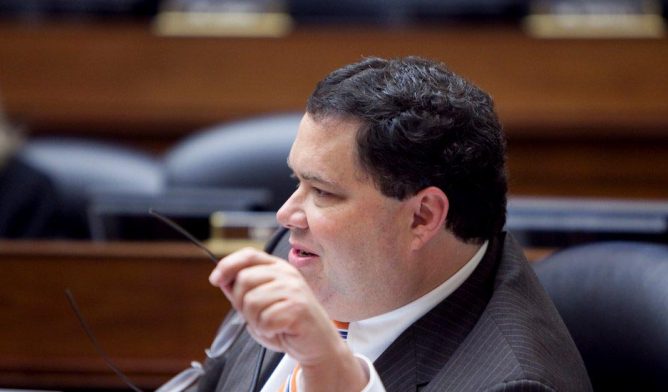 A House Judiciary Committee approved the Fairness in Class Action Litigation and Furthering Asbestos Claim Transparency Act of 2017 , one of numerous iterations of the legislation since 2004, which asbestos foes claim will hurt those seeking much-deserved compensation.
Repeatedly stalled in the legislature in previous years with a promised veto from President Barack Obama, supporters are hopeful President Donald Trump will support the bill as part of a reform package.
Republican sponsor U.S. Rep. Blake Farenthold of Texas introduced the bill in February.
Opponents Fear Asbestos Victims' Privacy Is at Stake
Linda Reinstein, president of the Asbestos Disease Awareness Organization, vehemently opposes the bill and its previous version known as the FACT Act.
"The FACT Act is designed to make it even more difficult for asbestos victims, including our ADAO community, to receive our 'day in court' and the compensation we deserve," Reinstein wrote on the organization's website.
At issue is claimants' privacy. Under the bill, the asbestos trusts would disclose the claimants' private information in order for them to receive compensation. Formerly confidential data, such as their name, Social Security number, exposure history, as well as reason for compensation, would become public information.
Additionally, asbestos corporations could create an endless loop of information demands that would delay processing the trust claim and deplete trust assets by legally demanding information from any trust at any time about any person.
The bill functions retroactively, meaning it requires that trusts report and reprocess individual claims information for every trust claim filed since the trusts' inception. This poses a clerical nightmare. For example, the Johns Manville trust has processed almost a million claims since it was created in 1988.
All the issues decrease the chances of asbestos victims receiving compensation. And time is of the essence for these claimants because their life expectancy is usually less than two years after diagnosis.
Proponents Claim the System Needs Reform
Farenthold claims the bill is designed to help asbestos victims.
"The FACT Act requires bankruptcy trusts to be transparent like other courts. This will ensure deserving victims receive the maximum relief for their illness and injuries, while preserving privacy protections, and weeding out bad actors who would take advantage of the system," he said.
According to ADAO, asbestos defendants want "to make the asbestos trust claims process so onerous and so invasive for victims that the payments will be delayed, lowered, or victims will be deterred from filing claims entirely."
If passed, the bill requires quarterly reports on claims made to the trusts, as well as requiring trusts to release information sought by defendants in asbestos lawsuits. The goal, according to supporters, is to prevent "double dipping" by claimants who might seek compensation from more than one trust.
Support Expected from Trump
Elizabeth Peace, a spokesperson from Farenthold's office, says Trump has no reason to not support the bill, except if it's presented on its own.
"We expect it to be rolled into a larger 'reform' package and passed that way," she said.
Similar legislation passed the U.S. House last year, but died in the U.S. Senate. Since approved by a judiciary committee, the current legislation awaits a House vote, and if passed, moves to the Senate.
Asbestos trusts hold more than $37 billion established by the U.S. Bankruptcy Code. Companies that faced claims filed for bankruptcy reorganization to establish trusts that pay for current and future asbestos claims.
Under current law, trust fund litigation remains confidential and not admissible in court cases.
Class Action Laws Also Up for Revision
In previous years, the FACT Act contained additional language regarding class action litigation.
This year's version separated the two issues with an additional bill called the Fairness in Class Action Litigation of 2017 sponsored by U.S. Rep. Bob Goodlatte, R-Va. It was introduced in the House as a piggyback to the FACT Act.
The bill includes a provision requiring the class-action litigation include members with the same type and scope of injury. Those with lesser injury may pursue compensation in their own class-action suit. Goodlatte seeks to weed out unmeritorious claims with the legislation.
Access Trust Funds, Grants & Compensation for Mesothelioma
Get Financial Assistance