Electricians
Fact Checked
Our fact-checking process begins with a thorough review of all sources to ensure they are high quality. Then we cross-check the facts with original medical or scientific reports published by those sources, or we validate the facts with reputable news organizations, medical and scientific experts and other health experts. Each page includes all sources for full transparency.
Scientifically Reviewed
An occupational scientist or another expert who specializes in occupational hazards reviewed the content on this page to ensure it meets current scientific standards and accuracy.
This Page was Scientifically Reviewed By
An electrician's job is to install and maintain electrical systems. The job involves running various gauges of electrical wires through walls, ceilings and crawl spaces, installing and/or repairing up-to-code electrical panels, boxes and outlets and also finding and repairing problems with existing wiring. To accomplish this, electricians must be able to read blueprints, which show the location of circuits and outlets.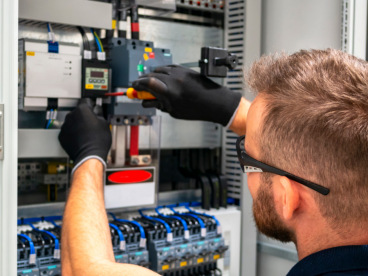 Page Topics
Quick Facts
Licensed electricians often collaborate with architects and sometimes engineers on the design of electrical systems in new buildings. They can also act as consultants to elevator installers and HVAC workers, to help install or maintain other power systems.
Electricians are typically exposed to asbestos primarily when repairing existing wiring during the remodeling of structures built when asbestos was widely used in building materials. Depending on the duration and repetition, this kind of exposure can lead to an asbestos-related disease like pleural mesothelioma or asbestos lung cancer.
According to a 2018 International Journal of Epidemiology study, former electricians are one of the highest-risk groups for asbestos-related diseases. Data gathered by British researchers show electricians are almost 16 times more likely to develop mesothelioma than the general population.
Electrician Products and Locations
Electricians perform maintenance and repair on older equipment, such as turbines, generators, heating units and hot water tanks, which may have asbestos in their installations. Often, asbestos is an insulator for the wiring in these items. It must first be removed before any work can be done.
The job also can involve removing felted asbestos insulation around old wiring, or inside breaker boxes. Older arc chutes containing asbestos plastic molding compound were used in circuit breakers before the mid-1980s.
Occupational Exposure for Electricians
Electricians can be exposed to asbestos in one of two ways. Just like any other construction worker, they can be exposed to fibers released into the air when existing asbestos-containing construction materials are cut or removed. However, they are doubly impacted because of their task of repairing electrical products that contain asbestos.
If an electrician drills conduits to install new wiring, they frequently find asbestos products in the walls. The drilling creates a significant exposure because it produces large amounts of dust that may not be immediately recognizable as asbestos.
Scientific Studies Involving Electricians
In a 2008 study, Italian researchers analyzed data from clinical examinations and from interviews of 119 workers who were occupationally exposed to asbestos. Electricians were included in this group.
Researchers wanted to determine if certain known mesothelioma biomarkers were present in exposed workers that could be used to predict how much risk they were at for developing the disease. A biomarker is a protein that can be measured. When it is present in the body at too high a level, it means that the disease is present. The higher the level of the biomarker, the more severe the condition is.
The researchers found that among electricians, their high rate of exposure to asbestos fibers increased the content of 80HdG in their DNA. High levels of 80HdG are a sign of the presence of soluble mesothelin-related peptides (SMRPs), a known biomarker for mesothelioma.
These electricians also had high levels of angiogenic factors. These are certain proteins that help the growth of new blood vessels. When angiogenic factors are present, it can mean that a dormant tumor is becoming malignant. Based on the combination of angiogenic factors and SMRPs, the researchers concluded that electricians should be closely monitored for mesothelioma.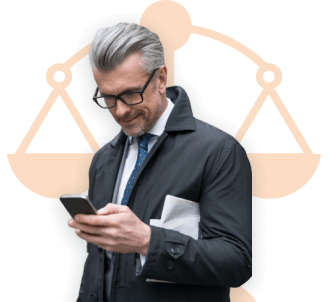 Find a Mesothelioma Attorney
Get help finding an attorney who knows the process and can get you and your family the compensation you deserve.
Asbestos Exposure Lawsuits Involving Electricians
In 2010, Julie Gundlach filed an asbestos injury lawsuit after developing mesothelioma. She alleged she got the disease from being around her electrician father's clothes. When he came home from work, Gundlach's father left his asbestos-covered clothes in the laundry room where Gundlach and her sister played. This kind of secondary exposure is also known as "take-home exposure."
Gundlach's father, who died of lung cancer in 2005, worked all around the Madison County region in Washington. Her mother and sister showed no signs of developing an asbestos-related disease.
Manufacturers Who Made Products Used by Electricians
General Electric: manufactured asbestos and glass-insulated wiring and cables.
Union Carbide: made electrical components, such as arc chutes and phase barriers.
Both companies: were named defendants in lawsuits.
---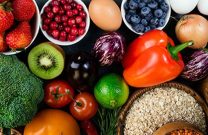 Get Free Recipes for Mesothelioma Patients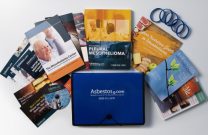 Read the Top Mesothelioma Guide for Free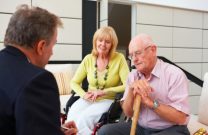 Get the Compensation You Deserve
---
Tell us what you think
Did this article help you?
How did this article help you?
What about this article isn't helpful for you?
Did this article help you?
Thank you for your feedback. Would you like to speak with a Patient Advocate?
---