Railroad Workers
Fact Checked
Our fact-checking process begins with a thorough review of all sources to ensure they are high quality. Then we cross-check the facts with original medical or scientific reports published by those sources, or we validate the facts with reputable news organizations, medical and scientific experts and other health experts. Each page includes all sources for full transparency.
Scientifically Reviewed
An occupational scientist or another expert who specializes in occupational hazards reviewed the content on this page to ensure it meets current scientific standards and accuracy.
This Page was Scientifically Reviewed By
Railroads once made a significant impact on U.S. transportation and commerce and improved the lives of millions of people who needed a cheap, efficient way to move around a big city. As early as the 1890s, the United States showed signs of becoming an urban nation, and railroads supplied cities and towns with food, fuel, building materials and access to markets. The presence of railroads brought economic prosperity to cities.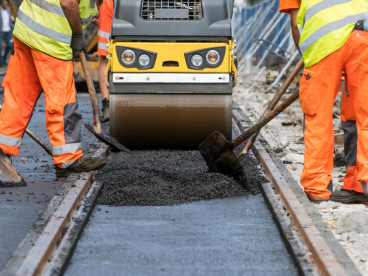 Page Topics
Quick Facts
Railroad workers were largely responsible for bringing this change. Their jobs included operating, building, inspecting, maintaining and repairing more than 300,000 miles of track that spanned the country.
Working in crews, they inspect rails, railroad ties and roadbeds for signs of wear. Other crew members rebuilt washed-out roadbeds, replaced railroad ties, cut rails to specific lengths and laid new sections of rail. The third set of crews maintained the tracks, also called right-of-ways. Extra crews were needed to repair large sections of track at certain times of the year, especially in the northern part of the country.
However, working in the railroad industry comes with some inherent risks. One of them is exposure to asbestos, which was used in the manufacturing of train and locomotive components from the 1930s to the 1970s. Even though the Occupational Safety and Health Administration limited asbestos use in construction materials in the 1970s, railroads continued extensively using it, and in many cases, the railroad companies were aware of the health risks and did not inform employees. Exposure to asbestos is still a risk among railroad workers if their companies are utilizing locomotive components that were manufactured before the 1980s.
A 2015 British Medical Journal study analyzed asbestos-related deaths in Belgian workers from 2001 to 2009. According to the data, railroad workers are over three times more likely to die of mesothelioma than the general population.
Included among the different railroad track worker job specialties identified by the Bureau of Labor Statistics were:
Rail-track laying and maintenance equipment operators maintain and repair the railroad tracks and locomotives, including plumbing, electrical, and air-conditioning and heating systems. Sub-specialization may include rail bender, rail bonder, rail filler, rail layer, rail grinder, rail setter and railroad brakeman.
Train engineers and train operators ensure that freight trains and passenger trains stay on time and travel safely. Train engineers drive trains. Train operators work the brakes, signals or switches. May include sub-specialties such as switchman, brakeman, mechanic, ironworker, track worker, machine operator, welder, bridge tender, bridge mechanic, foreman and track inspector.
Conductors and yardmasters coordinate the daily activities of both freight and passenger train crews. Yardmasters work in the rail yard. Conductors inspect each car of their trains to make sure the operating mechanisms have been properly monitored and are working. If the repairs cannot be made during the run, conductors instruct engineers, operators or general maintenance and repair workers to remove the defective cars.
Although other forms of transportation, most notably the automobile, became more popular as the 20th century wore on, railroads remain widely used and they account for approximately a third of all U.S. exports. And railroad companies still employ more than 1 million people nationally.
Railroad Products & Locations
Railroad workers were exposed to different asbestos products such as:
Insulation: Asbestos was used to insulate materials used on steam locomotives and diesel locomotives, such as boilers, the outside of the engine, under the metal body of the train, in boxcars, ceilings of cabooses, pipe covering, boilers, electrical panels and the driving cabins and carriages. It was also used in insulation in roadhouses and railroad shops.
Railroad Equipment: Asbestos was used in cement ties, plaster, wallboards, sealing cement and gaskets.
Locomotive Parts: Asbestos was found in brake pads, brake linings, clutches and ceiling and floor tiles of passenger cars.
Occupational Exposure for Railroad Workers
Because asbestos was so widely used on trains, even railroad workers who did not handle the repairs of parts were likely to have been exposed.
Any employee in or around roadhouses, railroad shops or repair shops were vulnerable to breathe in asbestos dust because it was routine for workers in these areas to cut, sand or smooth asbestos-containing materials, releasing the airborne asbestos fibers onto their clothes and into the air where they can be inhaled. Once these fibers are inhaled, many are expelled, but some can become lodged in organ tissues and remain there throughout life. The accumulation of fibers can cause inflammation and scarring that may lead to the development of mesothelioma cancer and other asbestos-related illnesses.
An abundance of asbestos was used in public driving cabins and carriages, including in floor tiles and wallboards, making conductors and yardmasters susceptible to asbestos exposure if the wallboards or floor tiles became torn through constant daily public use.
An abundance of asbestos was used in public driving cabins and carriages, including in floor tiles and wallboards, making conductors and yardmasters susceptible to asbestos exposure if the wallboards or floor tiles became torn through constant daily public use.
Railroad workers were exposed to asbestos when using railroad equipment such as sealing cement and gaskets, which were used to seal pipe joints and valves.
Asbestos was also used in brake pads, brake lining and clutches because of its strength and resistance to heat and friction. Through daily wear and tear, these parts eventually wear down and sometimes rip, exposing asbestos fibers to workers. Also, when brake pads and linings were frequently removed and replaced, it required a lot of manipulating, which exposed a significant amount of asbestos fibers and dust to workers who would then inhale it.
Scientific Studies Involving Railroad Workers
Dr. Wilhelm C. Hueper conducted research that showed that lung cancer cases were more than three times as numerous among "operating" railroad workers (engineers, firemen, brakemen, conductors, switchmen and roundhouse personnel) than "non-operating" workers.
A study conducted by the Department of Medicine of Brigham and Women's Hospital in Massachusetts titled, "Past exposure to asbestos among active railroad workers," found that before the transition from steam-powered locomotives to diesel-powered locomotives during the 1950s, railroad workers were at risk for significant asbestos exposure. Other studies conducted by the same department demonstrated that older workers with jobs associated with the repair of steam locomotives had the most exposure.
A survey of railroad workers from the 1980s found:
21 percent (50 out of 242) of the workers 50 years old or greater had likely asbestos exposure.
3 percent (nine out of 275) of workers who were younger than 50 had likely asbestos exposure.
The duration of exposure of the older active workers was short. The median was three years, and the range is six months to 15 years.
Railroad Employee Lawsuits Related to Asbestos
Unlike many American employees, railroad workers are not subject to a workers' compensation program. Instead, injured railway workers may sue their employers for injuries under the Federal Employers Liability Act (FELA). A FELA lawsuit is a civil action lawsuit where the injured railroad worker must show that the employer's negligence contributed to the injury, and it may be brought in federal or state court. To be covered under FELA, the railroad company and specific railroad in question must operate in multiple states. If the railroad only operates in one state, the plaintiff may sue individual manufacturers of asbestos-containing products, but not their employer.
Railroad workers who wish to pursue a claim against the manufacturer of asbestos-containing products cannot do so, as FELA regulations do not allow employees to seek damages that exceed what workers' compensation could pay. However, if an employee of a manufacturing company or other company, excluding railroad companies, were exposed to asbestos, they could, in fact, sue the railroad company outside of FELA regulations.
Rail companies have attempted to bar FELA claims that have been filed by workers after a company has filed for bankruptcy. The Third Circuit Court of Appeals held that, as a matter of federal law, FELA actions do not exist before the manifestation of asbestos-related injury occurs. In 2003, the United States Supreme Court held that a group of workers could bring a FELA claim against their employer based on emotional distress caused by the fear of cancer after asbestos exposure.
Williams v. CSX
In 2006, the wife of railroad worker Ray Williams won a $7.4 million verdict against CSX Transportation. Williams filed a Federal Employer Liability Act claim against his employer, CSX Transportation, after he was diagnosed with mesothelioma. He said he was exposed to asbestos and asbestos-containing materials regularly by CSX and that the company failed to warn him about the dangers of the exposure from the start of his employment in 1962 to his retirement in 1999.
There was evidence that CSX did not conduct any air sampling for asbestos hazards until 1980, and a 1986 asbestos air sampling report prepared for CSX established that asbestos dust in excess of safe levels was created when asbestos siding was cut with a saw. Williams also provided evidence that he was exposed to asbestos dust while working around craftsmen who manipulated asbestos-containing materials and while working around the construction, repair and demolition of buildings containing asbestos siding.
Williams died during the case, but his wife Shirley substituted for him, allowing the lower court jury to find that CSX was aware of asbestos-containing materials in the company and they did not notify its employees of the health hazards that presented, which was ultimately the cause of Williams' death.
Former Employees v. Norfolk & Western
In a 2003 case, six former Norfolk & Western Railway Co. employees now suffering from asbestosis sued the company and each former employee was awarded between $770,640 and $1.2 million in damages. After reduction for three former employees' comparative negligence from smoking and for settlements with non-FELA entities, the final judgments amounted to approximately $4.9 million.
The six former employees said that Norfolk negligently exposed them to asbestos, which caused them to contract the occupational disease asbestosis. They were exposed to asbestos in a variety of ways throughout their careers, but they were most notably exposed when working with asbestos insulation. Norfolk was found negligent and each former employee was awarded based on the length and intensity of exposure.
Buckley v. Metro-North Commuter Railroad
In 1997, Michael Buckley was awarded $34,200 to cover annual medical checkups for asbestos-related diseases. Buckley worked as a pipefitter for Metro-North Commuter Railroad Co. and was exposed to asbestos for at least an hour per day as he removed asbestos insulation from pipes. After he attended an "asbestos awareness" class in 1987, he said he became worried that he would develop cancer.
Buckley sued Metro-North under the FELA, a statute that permits a railroad worker to recover for an "injury…resulting…from" his employer's "negligence." He sought damages for his emotional distress and to cover the cost of future medical checkups. Although the court found that Buckley did not "offer sufficient evidence to allow a jury to find that he suffered a real emotional injury," he was awarded compensation for future medical checkups.
Petersen v. Ohio Railway
In a 1984 case, the wife of railroad worker Frederick F. Petersen won a $235,000 verdict against Chesapeake and Ohio Railway Company after her husband died of occupational asbestos exposure. Petersen was routinely exposed to asbestos when he removed asbestos insulation from pipes and equipment. Petersen died in 1979 from lung difficulties related to his asbestos exposure.
Cole et al v. BNSF Railway Company
After railroad workers Wavie Cole, Francisco Ruiz, Carl Canada and Cleophus Eckford developed asbestosis and other respiratory diseases in 2012, they decided to sue their former employer, BNSF Railway Company, for negligence. The men alleged that BNSF failed to warn them about the dangers of toxic substances like asbestos and did not provide a reasonably safe workplace. They claimed that BNSF failed to inspect equipment and take other steps to reduce employee's exposure to toxins. The former BNSF employees are seeking $10 million to help with their medical expenses, to offset lost income and to address their mental anguish over the likelihood of developing asbestos-related cancers.
In January 2013, Judge Philip M. Frazier of the U.S. District Court for the Southern District of Illinois denied BNSF's motion for a more definite statement. Additional information wasn't readily available about the current status of this case.
Companies & Manufacturers Affecting Railroad Workers
The following have been involved in asbestos litigation for exposing workers:
Aberdeen
Amtrak
A.P. Green
Armstong Cork
Asbestos Manufacturing Co.
Asbestos Textile Co.
Birmingham Southern Railroad Company
BNSF Railway Co.
Carolina & Western Railway Co., Inc.
CertainTeed Products
Celotex
Chesapeake and Ohio Railway Company
Conrail
CSX Transportation
Eagle-Picher
Elgin, Joliet & Eastern Railroad Co.
Eternit
Flintkote
GAF Corp./Ruberoid
Georgia Pacific
Gatke Corp
Genesee & Wyoming Inc.
Harbison-Walker
H.K. Porter, Inc./Thermoid
Iowa Interstate Railroad, Ltd
Johnson's Company
Kansas City Southern Railway Company
Keasbey & Mattison's Bell Asbestos Mines
Metro-North Commuter Railroad Co.
National Gypsum
Norfolk Southern/Norfolk and Western
Owen-Corning Fiberglas Corp./Fibreboard
Rapid American/Philip Carey Manufacturing Corp.
Raybestos-Manhattan
Seminole Gulf Railway LP, Transtar Inc.
Watco Transportation Services, Inc. and Vermont Asbestos Corp.
Johns Manville
Illinois Central Industries Inc.
Bendix
Federal-Mogul
Allied Signal Corporation and Ferodo[
There are railroad companies that purchased and used asbestos products or companies that manufactured asbestos products used by railroad workers.
---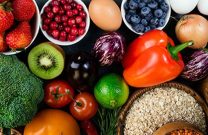 Get Free Recipes for Mesothelioma Patients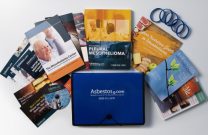 Read the Top Mesothelioma Guide for Free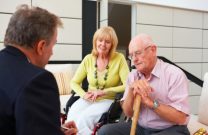 Get the Compensation You Deserve
---
Tell us what you think
Did this article help you?
How did this article help you?
What about this article isn't helpful for you?
Did this article help you?
Thank you for your feedback. Would you like to speak with a Patient Advocate?
---