Cigarette Filters
Fact Checked
Our fact-checking process begins with a thorough review of all sources to ensure they are high quality. Then we cross-check the facts with original medical or scientific reports published by those sources, or we validate the facts with reputable news organizations, medical and scientific experts and other health experts. Each page includes all sources for full transparency.
Scientifically Reviewed
An occupational scientist or another expert who specializes in occupational hazards reviewed the content on this page to ensure it meets current scientific standards and accuracy.
This Page was Scientifically Reviewed By
Asbestos cigarette filters were produced by Hollinsworth & Vose Company, also called H&V Specialties, for Lorillard Tobacco Company's "Kent Micronite" brand cigarettes. The crocidolite used in the filters is one of the most toxic types of asbestos.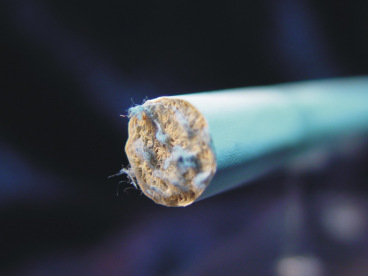 Page Topics
Written By: Daniel King,
Last modified: February 16, 2021
Quick Facts
Though a wide variety of consumer products led to harmful asbestos exposure during the 20th century, only one of these products was actually designed to be placed in a person's mouth while they inhaled: Kent Micronite cigarette filters.
The filters were made by compressing crocidolite fibers, also known as "blue asbestos," within crimped crepe paper. Crocidolite fibers are shorter, thinner and more brittle than the chrysotile "white asbestos" used for most applications.
Because crocidolite fibers are so fine, they were useful for certain specialized industrial filters, but this quality unfortunately also makes them even more toxic than common chrysotile asbestos. Indeed, many experts consider crocidolite the most hazardous of the six recognized types of asbestos.
The Lorillard Tobacco Company marketed the original Kent Micronite filter as a high-tech safety feature, but today the brand is remembered for being one of the most dangerous types of cigarette ever manufactured.
History
In 1936, Boris Aivaz patented the first cigarette filter design consisting of crepe paper crimped around absorptive materials such as cellulose. However, it was not until consumers began to catch on to the harmful effects of smoking in the 1950s that filtered cigarettes began to achieve widespread popularity.
To hold on to customers, tobacco companies looked for ways to make their products seem safer. Philip Morris, British American Tobacco, Lorillard and other tobacco companies started pouring money into filter research and development, hiring companies such as Dow, DuPont, Eastman Kodak and Hollingsworth & Vose (H&V) to test chemicals and synthetic fibers.
In 1952, the quest for the perfect fiber to use for filters led H&V to crocidolite asbestos. For the following four years, H&V produced asbestos filters for Lorillard's Kent brand cigarettes, and Lorillard marketed the new Micronite filter as "the greatest health protection in cigarette history."
The company touted Micronite's ability to filter 30 percent of the tar from cigarette smoke. Ultimately, though, many smokers judged the filter too effective — customers complained of a lack of flavor, and the brand never gained significant market share.
At the same time, company executives realized the asbestos fibers could become an even worse liability than the tobacco smoke. Unlike tobacco smoke, asbestos has no flavor or scent, so Kent Micronite smokers never knew they were inhaling the toxic mineral until it was far too late.
Lorillard abandoned the asbestos filter design in 1956, but by then, nearly 11.7 billion asbestos-containing Kent Micronite cigarettes had been sold in the United States.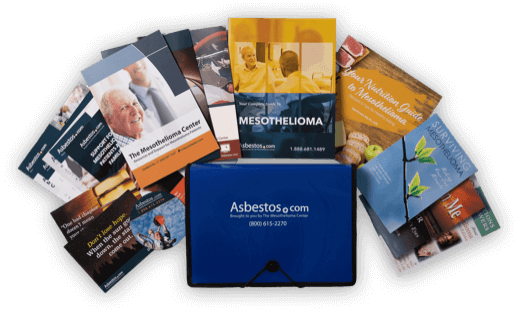 Learn About Your Legal Rights in Your Mesothelioma Guide
Also learn how to choose an attorney and how to qualify for compensation. Your free guide will be shipped overnight.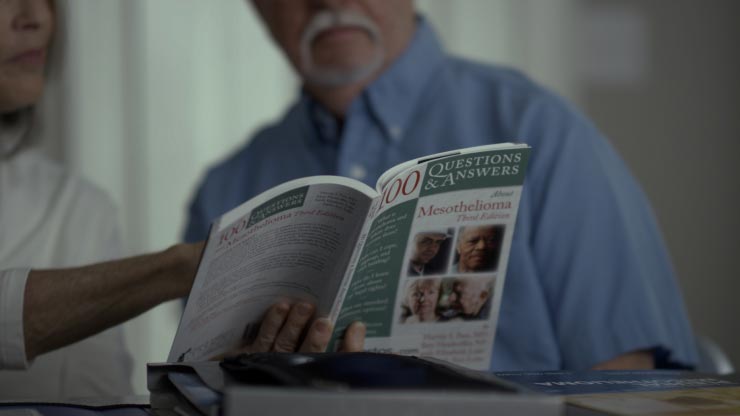 Dangers of Asbestos Cigarette Filters
The factory workers who produced the Micronite filters suffered the worst asbestos exposure, as they labored in constantly contaminated conditions, often having to cut open and handle large burlap bags of raw crocidolite asbestos fibers. A 1989 study of 33 people who worked in the Hollingsworth & Vose filter factory in 1953 found 28 of them had since died from asbestos-related diseases, including asbestosis, lung cancer and mesothelioma.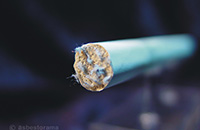 In addition, many people who smoked the original Kent Micronite cigarettes experienced health complications later in life as a result of asbestos exposure. Each filter was about 30 percent asbestos, containing 10mg of crocidolite fibers.
One study revealed smoking a pack of original Kent Micronite cigarettes every day for a year would expose a smoker to 131 million carcinogenic crocidolite fibers. Because the study only analyzed the amount of asbestos inhaled from two puffs per cigarette, however, the actual amount of asbestos inhaled by the average smoker could be far greater.
Asbestos exposure is the primary cause of pleural mesothelioma, a rare and aggressive cancer, but inhaling asbestos also multiplies a smoker's risk of developing lung cancer fiftyfold or greater. The carcinogenic risk of asbestos exposure and cigarette smoking is exponentially higher than the risk of each exposure added. This is known as the synergistic effect of asbestos exposure and smoking.
Individuals at risk for asbestos exposure related to cigarette filters include:
Consumers who smoked Kent cigarettes between 1952 and 1956
Workers employed at the Lorillard Tobacco Company factories in Jersey City, New Jersey, or Louisville, Kentucky
Workers employed at Hollinsworth & Vose Company (also called H&V Specialties) in West Groton or Rochdale, Massachusetts
Lawsuits
Since the wave of asbestos personal injury lawsuits began in the 1980s, Lorillard has paid millions of dollars in compensation to former customers and employees who developed asbestos-related diseases because of Micronite filters.
In 1995 for example, a San Francisco jury awarded Milton Horowitz $2 million to cover financial losses and pain and suffering caused by his mesothelioma diagnosis. Horowitz had smoked Kent cigarettes during the years the toxic filters were produced, and as a result he had developed the rare asbestos-related cancer in 1994.
In 2011, Donat Lenney was awarded close to $1.4 million in another mesothelioma lawsuit. Lenney had smoked Kent Micronite cigarettes from 1953 to 1956, convinced by Lorillard's advertising it was the safest choice. After his cancer diagnosis in 2009, however, he had to undergo chemotherapy, radiation therapy and major surgery to remove a lung.
---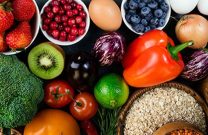 Get Free Recipes for Mesothelioma Patients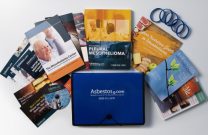 Read the Top Mesothelioma Guide for Free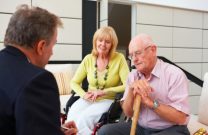 Get the Compensation You Deserve
---
Tell us what you think
Did this article help you?
How did this article help you?
What about this article isn't helpful for you?
Did this article help you?
Thank you for your feedback. Would you like to speak with a Patient Advocate?
---