Asbestos in Delaware
Fact Checked
Our fact-checking process begins with a thorough review of all sources to ensure they are high quality. Then we cross-check the facts with original medical or scientific reports published by those sources, or we validate the facts with reputable news organizations, medical and scientific experts and other health experts. Each page includes all sources for full transparency.
Medically Reviewed
A medical doctor who specializes in mesothelioma or cancer treatment reviewed the content on this page to ensure it meets current medical standards and accuracy.
This Page was Medically Reviewed By
With only one environmental source of asbestos, Delaware's asbestos hazards are mainly related to construction and manufacturing industries. Asbestos-reliant worksites were scattered across Delaware, exposing many employees to the toxic fibers that can cause mesothelioma and other asbestos-related conditions. Additionally, many of the state's historic buildings were constructed with asbestos products such as roof tiles, floor tiles and adhesives.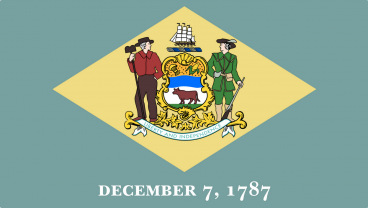 Page Topics
Quick Facts
About Delaware
Delaware's only naturally occurring asbestos deposit is located in New Castle County. The Mount Cuba Serpentine body, covering an area of up to one and a half miles, is laced with asbestos in the host minerals such as talc and magnesite. While soda spar mining was reported at the Mount Cuba tract, none of the asbestos deposits in the area were ever commercially mined.
Industrial sources of asbestos exposure in Delaware include the state's chemical plants, energy stations and factories. A small vermiculite processing plant in Delmar handled asbestos-contaminated products for a short period of time. Additionally, construction companies frequently used asbestos materials until the 1980s. Many of these materials may still remain in historic buildings such as the Our Lady of Lourdes Church.
Occupations at Risk
Although Delaware's industrial economy was limited, several chemical plants in the state exposed workers to asbestos throughout their daily activities. Chemical plant operators and machinery repair specialists often handled asbestos-containing materials in the factory's boiler rooms, workspaces and production lines.
Construction workers, especially those who renovated any of Delaware's older historic buildings, may also have been exposed to asbestos. Many houses, churches and mansions in Delaware were built before the 1980s, and anyone who removed or replaced the original asbestos-containing construction materials may have loosened the fibers and inhaled them. State laws now prescribe safety measures to prevent current workers from inhaling asbestos, but former workers have an elevated risk of asbestos exposure.
Treatment Centers near Delaware
4701 Ogletown-Stanton Road, Newark, DE, 19713
Doctors in Hospital: 2
4940 Eastern Ave. Baltimore, MD 21224
Doctors in Hospital: 5
345 St. Paul Place, Baltimore, MD 21202
Doctors in Hospital: 2
22 S. Greene Street, Baltimore, MD 21201
Doctors in Hospital: 6
3400 Spruce Street, Philadelphia, PA 19104
Doctors in Hospital: 8
110 Irving Street, NW Washington, DC 20010
Doctors in Hospital: 1
Doctors in Delaware
Jobsites with Known Exposure
Delaware was home to multiple chemical manufacturers, producing varied goods including chlorine, polyethylene resins, engine oil additives and thermoplastics. The plants that developed these products often relied on asbestos insulation for their machinery, and safety suits to protect workers against chemical exposure may also have been woven out of fire-resistant asbestos fibers.
Chemical plants in Delaware where asbestos exposure may have occurred:
Allied Chemical
Croda Inc.
DuPont Chemical
Helix Associates Inc.
Atlas Chemical Industries
Dow Chemical
General Chemical Company
Metachem (Standard Chlorine of Delaware)
Evraz Claymont Steel Holdings, which now owns the former Phoenix Steel Corporation, is another manufacturing site where asbestos use may have placed workers at risk for mesothelioma. Like chemical plants, steelworks often used asbestos products to insulate their equipment.
A Delmar vermiculite processing facility received more than 314 tons of asbestos-contaminated ore from the W.R. Grace mine in Libby, Montana. This facility operated between 1943 and 1993 and processed 16 shipments from Libby.
DuPont Chemical
DuPont Chemical, one of the world's largest chemical companies, heavily contributed to asbestos exposure in Delaware. The company built their DuPont Building in downtown Wilmington in 1905 and a nylon plant in Seaford in 1939. The nylon plant employed as many as 1,300 workers and subcontractors and workers at the company's other facilities may also have been exposed to asbestos.
Many legal cases have been filed against DuPont for their negligent asbestos use. Executives had been informed of the dangers of asbestos in the 1930s, yet they continued to purchase the materials without providing adequate safety equipment to their workers.
Asbestos Litigation
Victims of asbestos exposure and their surviving family members began filing asbestos lawsuits in Delaware in the mid-1970s. While most cases were settled out of court or dismissed before going to a jury, Delaware courts have awarded several noteworthy verdicts over the years.
In 1990, a jury awarded a verdict of more than $2.5 million to a group of journeyman insulators who developed asbestos-related injuries from exposures at a Texaco oil refinery in Delaware City. The plaintiffs alleged that Texaco acted negligently and was responsible for the exposures to asbestos. For many years, the insulators' employer, Catalytic Inc., performed contract work at the oil refinery. Work duties at the site included removing, installing and repairing asbestos insulation materials. Following the jury verdict, the court reduced the total judgement to $627,250 to account for settlements the plaintiffs received from other asbestos companies that may have contributed to their asbestos-related conditions.
A more recent case involved a mother and son who both died of pleural mesothelioma after repeated exposures to asbestos in their family's automotive shop. In 2011, the Delaware Supreme Court awarded damages for pain and suffering, including $1.16 million for the son and $80,000 for his mother. In addition, the court returned a wrongful death verdict in favor of four surviving family members, with each receiving an award of $125,000. The plaintiffs developed mesothelioma after handling or installing asbestos-contaminated products, including high-performance clutches from Zoom Performance Products and Victor brand automotive gaskets.
In 2014, the Delaware Supreme Court threw out a $2.8 million verdict awarded for the wrongful death of a ceramic worker diagnosed with mesothelioma. From 1966 to 1968 and 1970 to 2005, the worker filled ceramic molds with industrial talc contaminated by asbestiform fibers. Although the jury found the talc's manufacturer, R.T. Vanderbilt Company Inc., 100 percent liable for the worker's death, Vanderbilt appealed the verdict. The court sided with Vanderbilt and reversed the decision because the trial court failed to include important instructions for the jury. In addition, the court found that testimony from one of the plaintiff's witnesses added unfair bias, requiring a new trial.
---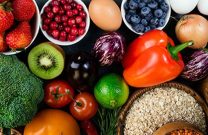 Get Free Recipes for Mesothelioma Patients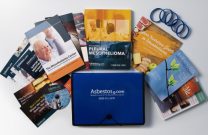 Read the Top Mesothelioma Guide for Free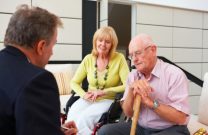 Get the Compensation You Deserve
---
Tell us what you think
Did this article help you?
How did this article help you?
What about this article isn't helpful for you?
Did this article help you?
Thank you for your feedback. Would you like to speak with a Patient Advocate?
---