Vinorelbine
Fact Checked
Our fact-checking process begins with a thorough review of all sources to ensure they are high quality. Then we cross-check the facts with original medical or scientific reports published by those sources, or we validate the facts with reputable news organizations, medical and scientific experts and other health experts. Each page includes all sources for full transparency.
Medically Reviewed
A medical doctor who specializes in mesothelioma or cancer treatment reviewed the content on this page to ensure it meets current medical standards and accuracy.
This Page was Medically Reviewed By
Vinorelbine, also known by the brand name Navelbine, is a chemotherapy drug that has been tested as a second-line treatment for mesothelioma, both as a single agent and in combination with other drugs such as cisplatin or gemcitabine.
Page Topics
Vinorelbine belongs to a family of chemotherapy drugs known as vinca alkaloids, which were initially created from extracts of the periwinkle plant. The antitumor effects of this drug were discovered in 1959.
Vinorelbine is classified as an antineoplastic agent. It binds to microtubular proteins in cells. Microtubules are needed for cell reproduction, so damage to the microtubules by vinorelbine prevents cancer cells from reproducing and leads to their self-destruction.
Vinorelbine Information
Other Names: Navelbine, vinorelbine tartrate
Manufactured by: Pierre Fabre
FDA-approved: Yes (to treat non-small cell lung cancer)
Used or Tested in: Breast cancer, cervical cancer, esophageal cancer, Hodgkin lymphoma, Kaposi's sarcoma, mesothelioma, non-small cell lung cancer, ovarian cancer, testicular cancer
Vinorelbine is typically administered in cycles of six weekly intravenous (IV) injections, though this varies based on the patient's health factors and whether vinorelbine is combined with another chemotherapy drug.
Vinorelbine in Mesothelioma Treatment
Vinorelbine regimens are not as effective at extending survival as the standard pemetrexed and cisplatin treatment for mesothelioma. However, because vinorelbine has shown some effectiveness and has relatively low toxicity, doctors have continued to explore its value as a palliative or second-line therapy.
Palliative Therapy: Vinorelbine can relieve symptoms and improve quality of life for mesothelioma patients who cannot tolerate other cancer therapies.
Second-Line Therapy: Doctors may administer a regimen including vinorelbine to treat cancer reoccurrence after a patient has already received standard chemotherapy.
A 2017 review of second-line chemotherapy treatment for mesothelioma suggests even though international guidelines include vinorelbine as a suggested drug, the research evidence supporting its use is inconclusive.
In 2014, the Wales Cancer Trials Unit began a phase II clinical trial to further study the effectiveness of vinorelbine as a second-line treatment. The researchers also aim to determine whether the BRCA1 gene is required for vinorelbine to cause cancer-cell death.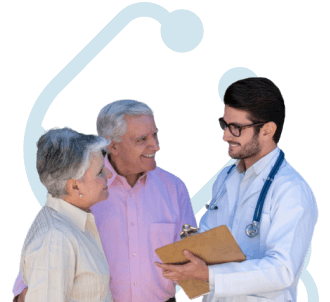 Find a Mesothelioma Cancer Center
Top mesothelioma cancer centers have cutting-edge technology and multidisciplinary teams with experience treating this rare disease.
Side Effects of Vinorelbine
Common side effects include:
Low red blood cell counts
Low white blood cell counts
Nausea and vomiting
Muscle weakness
Constipation
Hair loss
Fatigue
Mouth sores
Rare side effects include:
Pain at the injection site
Numbness or tingling in extremities
Bruising and bleeding problems
Blood in urine
Abdominal pain
Diarrhea
Blood pressure changes
---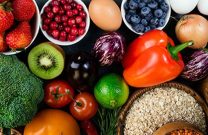 Get Free Recipes for Mesothelioma Patients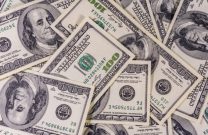 Access More than $32 Billion in Trust Funds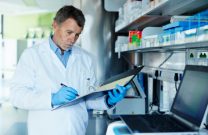 Find Active Mesothelioma Clinical Trials
---
Tell us what you think
Did this article help you?
How did this article help you?
What about this article isn't helpful for you?
Did this article help you?
Thank you for your feedback. Would you like to speak with a Patient Advocate?
---