Pleural Specialist
A medical doctor who treats pleural mesothelioma, an asbestos-related cancer that develops in the pleura, which is the thin lining that covers the lungs and chest wall.
Dr. Alexander Farivar
Thoracic Surgeon
Dr. Alexander Farivar is a thoracic surgeon at the Swedish Medical Center in Seattle who has experience with the latest surgical techniques used for pleural mesothelioma.
Get in Touch
Get to Know Dr. Alexander S. Farivar
Dr. Alexander Farivar brings more than his skills as a thoracic surgeon to patients when he first meets them. He brings them hope where once there was very little.
His view of mesothelioma goes well beyond its typically grim prognosis. He trained across the country from Swedish Medical Center at the renowned Brigham and Women's Hospital in Boston, where he developed an upbeat, ever-so-optimistic nature about the dreaded disease, buoyed by every little step forward in research.
"I know we can help patients with mesothelioma feel and breathe better and enjoy their remaining years," said Farivar. "This optimism unfortunately is not a common belief among physicians. We are proud to evaluate every patient with mesothelioma and help in any way possible."
Farivar, who was part of the Top Doctors list in Seattle Metropolitan magazine, is one of the leaders in the multidisciplinary approach toward mesothelioma being used at Swedish. That approach can include surgery, chemotherapy and radiation therapy, a combination that involves specialists in each discipline coming together to tailor an individualized mesothelioma treatment strategy.
Farivar earned his medical degree at Boston University School of Medicine. He completed a residency at University of Washington and a fellowship at Harvard Medical School's Brigham and Women's Hospital.
He is skilled in robot-assisted surgery and minimally invasive surgery, and is certified in both thoracic and general surgery.
Farivar has been part of the aggressive extrapleural pneumonectomy surgery and the lung-sparing pleurectomy and decortication surgery at Swedish. He was one of the forces behind Swedish becoming one of the West Coast leaders in mesothelioma care.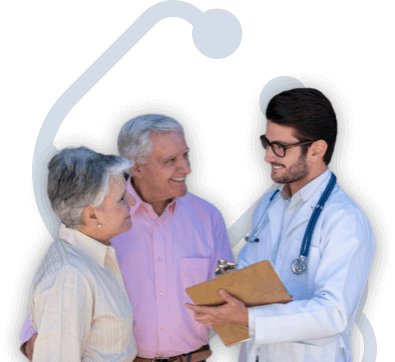 Talk to a Doctor About Your Diagnosis
We can help you or a loved one get in contact with Dr. Farivar and find the treatment that's best for you.
Specialties of Dr. Alexander S. Farivar
Pleural and lung cancer
Robotic surgery
Minimally invasive surgery
Research
Contact Dr. Alexander Farivar
Dr. Alexander S. Farivar's Experience and Medical Education
Swedish Medical Center
Boston University School of Medicine (M.D.)
University of Washington (Residency)
Brigham and Women's Hospital, Harvard Medical School (Fellowship)
Awards and Certifications
Top Doctor Award, Seattle Metropolitan magazine (2018)
Board certified in general surgery
Board certified in thoracic surgery
Publications of Dr. Alexander S. Farivar
Wilshire, C.L. (2020, November). Not Following the Rules in Guideline Care for Lung Cancer Diagnosis and Staging Has Negative Impact. Annals of Thoracic Surgery.
Laliberte, A.S. et al. (2020, August). Ineffective esophageal motility is not a contraindication to total fundoplication. Surgical Endoscopy.
Smith, S.P. at al. (2020, July). Surgical Management of Non-Small Cell Lung Cancer Invading the Fissure: Less Is More? Annals of Thoracic Surgery.