About Alexander Farivar
Accolades

Pleural and Lung Cancer

Excellence in Research

Team Leader

Robotic Surgery

Board Certified in Surgery

Board Certified in Thoracic Surgery
Alexander Farivar brings more than his skills as a thoracic surgeon when he first meets with patients. He brings them hope where once there was very little.
His view of mesothelioma, the cancer caused by asbestos exposure, goes well beyond the typically grim diagnosis. He trained across the country at the renowned Brigham and Women's Hospital in Boston, where he developed an upbeat, ever-so-optimistic nature about the dreaded disease, buoyed by every little step forward in research.
Farivar, who was part of the Top Doctors list in the Seattle Metropolitan Magazine, is one of the leaders in the multidisciplinary approach toward mesothelioma being used at Swedish. That approach can include surgery, chemotherapy and radiation therapy, a combination that involves mesothelioma specialists in each discipline coming together to tailor an individualized treatment strategy.
Cutting-Edge Mesothelioma Treatment
"We offer state-of-the-art, cutting-edge treatment for any patient who comes to see us," he said. "We offer care to our patients that we would offer to our own families here. We know what the gold standard is."
The Swedish Medical Center has become the top mesothelioma treatment facility in the Pacific Northwest, rivaling the best facilities in the country. His thoracic group recently detailed its success with mesothelioma in the Annals of Thoracic Surgery.
Farivar also was asked to write an overview of mesothelioma treatment, entitled "Where do we stand in 2011," for the Respiratory Journal. He presented on a similar topic at the Southern Thoracic Surgical Association annual meeting in 2011.
Specialties and Clinical Interests
His specialties include robotic surgery, esophageal surgery and general thoracic surgery. His clinical interests are vast and include esophageal cancer, lung cancer, chest wall resections, all pleural diseases and tracheal resections, along with mesothelioma.
He is skilled in robot-assisted surgery, minimally invasive surgery and is certified in both thoracic and general surgery. Farivar has been part of both the aggressive extrapleural pneumonectomy (EPP) surgery and the lung-sparing pleurectomy/decortication surgery at Swedish.
He was one of the forces behind Swedish becoming one of the West Coast leaders in mesothelioma care. There are only 2,000-3,000 people each year diagnosed with the disease each year, which he believes makes it vital for patients to select a treatment center like his.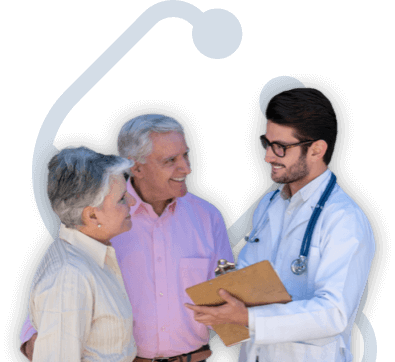 Talk to a Doctor About Your Diagnosis
We can help you or a loved one get in contact with Dr. Farivar and find the treatment that's best for you.
Get Help Now
"Unfortunately, because there are only 3,000 new cases every year, physicians are often unaware of all the options (they have)," he said. "Patients are better managed in centers where there is experience in treating this type of cancer, as well as with the complex surgical procedures required. Only by centralizing the care for the small number of new patients with mesothelioma can we continue to study, learn and improve outcomes for patients."
His research also has touched on lung transplants, lung injuries, the robotic approach to thymectomy and complications affecting pneumonectomy patients.
"I know we can help patients with mesothelioma feel and breathe better, and enjoy their remaining years," he said. "This optimism unfortunately is not a common belief among physicians. We are proud to evaluate every patient with mesothelioma and help in any way possible."
Alexander Farivar M.D.

Thoracic Surgeon

"In the past, mesothelioma was considered a disease that could not be treated, and for which only pain management could be offered. But we've come a long way since those days. I believe passionately that there are treatment options for every single patient that can improve their quality of life, if not give them a chance of cure, and long-term survival."
Interview with Dr. Alexander Farivar
Alexander Farivar, M.D., learned about the intricacies of mesothelioma during his fellowship at Brigham and Women's Hospital from renowned surgeon David Sugarbaker, M.D., who is now at Baylor College of Medicine, but he learned an equally important lesson in the medical field long before then.
Farivar, 39, is one of America's brightest young thoracic surgeons, a West Coast whiz at the Swedish Medical Center in Seattle, working 3,000 miles away from his base in Boston, where he attended medical school, trained under Sugarbaker and got his real start under his father's roof.
Part of him just hasn't left the East Coast.
"I love it here in Seattle. I think it fits my personality, the weather, the water, all the outdoor activities and things to do," he said. "But a lot of what I know, what I do, still comes from Boston. It always will."
Lessons from His Father
Farivar may have honed his surgical skills at Brigham and Women's Hospital, but the physician/patient relationship building that has become so important to his practice, comes from his father, a gastroenterologist and eternal optimist who still practices in Boston.
It goes well beyond anything Farivar was taught at medical school, serving him well as he carved his niche the last two years in the state of Washington as a leader in the treatment of mesothelioma and other diseases of the pleura.
It started with Mohammad Farivar, his father, who instilled the optimistic nature that marks Alexander's practice today, even as he battles a disease with no known cure. Mohammad Farivar is an old-school doctor who happily brought his work home, inviting patients to come visit, inviting friends to ask questions about his work in gastroenterology. They didn't need an appointment, either.
Alexander and his brother, both of whom also became physicians, took notice. They took turns accompanying their father to work, occasionally skipping school to watch what he did, how he worked, how his patients responded.
Farivar still consults with his father in Boston today, even with so many miles between them, and even with patients facing distinctly different challenges.
Alexander Farivar M.D.

Thoracic Surgeon

"I still ask my father for advice, but it's not the nuts and bolts. He's a gastroenterologist. It's more about handling people. He's the one who taught me that all the healing isn't necessarily just with the knife. Part of treating people has to do with the mind, as well as the body. You can't fight an aggressive cancer like this unless you have the right mindset."
Farivar talks about finding a cure, of long-term survival, despite the long odds and the often grim prognosis patients receive. He believes there are treatment options for every mesothelioma patient.
Influenced by Dr. Sugarbaker
Part of his reasoning can be traced back to his youth and family roots in medicine. And he attributes a great deal of his beliefs to Sugarbaker, who started the International Mesothelioma Program in Boston. Farivar says the renowned specialist's influence was "huge."
"When you spend a lot of time with him, you understand that people can fight this disease, that's it's not as hopeless as you might think, that you can improve the quality of everyone's life," Farivar said. "You have to help people remain strong."
Most mesothelioma cancers are caused by asbestos exposure. There is no known cure. The latency period can be extremely long (10-50 years from asbestos exposure to mesothelioma diagnosis), and the survival rate is poor.
"It's amazing sometimes how little is known about this disease, just amazing. So many physicians hardly ever see it, so they are not comfortable taking care of it," he said. "That's understandable, but there are options out there. Unless a patient goes where they handle these kind of cases, they often don't know what the options are."
Aggressive Approach to Mesothelioma
Farivar is aggressive with treatment and aggressive in spreading the word about mesothelioma. He blogs about it. He records videos about it. He tells stories about patients who had success with treatments.
He tells a mesothelioma story about John, the 84-year-old man who came to Swedish as a last resort after being given no hope to survive. A year after his surgery at Swedish, John mailed Farivar a post card with a picture of him fishing on a lake with his dog. John was smiling broadly.
Farivar tells another story about Betsy, the 64-year-old woman who was told her treatment options were very limited, yet Farivar decided she was a surgical candidate. And upon one of her post-operative checkups, she brought him a present, "the biggest box of chocolates I have ever seen."
"She was crying because she felt like she had been given another shot at life after being told she essentially had no options," he said. "She is still alive and doing well."
Farivar has adapted to his surroundings in Seattle, even offering a hint of the differences in treatment philosophies from the East Coast to West. Maybe it's the youthful energy he still has. Away from work, he spends time on his boat, water skiing, wakeboarding. He hikes the Pacific Northwest.
"It helps to stay balanced – professionally, and personally," he said. "I'm an active person. I talk to patients all the time about trying to stay active – and positive. We can help them."
See More Top Mesothelioma Doctors
Disclaimer: Dr. Alexander Farivar has no professional affiliation with Asbestos.com.

Get Help Contacting this Doctor
Find an Active Mesothelioma Clinical Trial
Find Now
5 Cited Article Sources
The sources on all content featured in The Mesothelioma Center at Asbestos.com include medical and scientific studies, peer-reviewed studies and other research documents from reputable organizations.
Asbestos.com interview with Alexander Farivar, M.D. (2011, November 10.)
Buduhan, G., et al. (2009). Trimodality Therapy for Malignant Pleural Mesothelioma. Annals of Thoracic Surgery, 88, 870-6.
Farivar, A. (2011, July 6). Helping patients with mesothelioma. Message posted to Retrieved from: http://www.swedish.org/About/Blog/July-2011/Helping-patients-with-mesothelioma
Farivar, A. (2010, September 29). Mesothelioma and Malignant Pleural Issues [Video file]. Video posted to Retrieved from: http://www.youtube.com/watch?v=gJr71tbBnpI
Swedish Medical Center Seattle Alexander -- Farivar (2011). Retrieved from: http://www.swedish.org/Physicians/Alexander-Farivar
How did this article help you?
What about this article isn't helpful for you?
Did this article help you?
Thank you for your feedback.
Would you like to speak with a Patient Advocate?
Last Modified July 24, 2020