Peritoneal Specialist
A medical doctor who treats peritoneal mesothelioma, an asbestos-related cancer that develops in the peritoneum, which is the lining that covers the abdominal cavity.
Dr. Evan S. Ong
Surgical Oncologist
Table Of Contents
Dr. Evan S. Ong is an innovative surgical oncologist who specializes in the treatment of peritoneal mesothelioma at the Swedish Medical Center in Seattle, Washington.
Get to Know Dr. Evan S. Ong
Surgical oncologist Dr. Evan Ong provides state-of-the-art treatment at Swedish Medical Center for patients with abdominal malignancies such as peritoneal mesothelioma cancer.
His combination of cytoreductive surgery and hyperthermic intraperitoneal chemotherapy, also known as HIPEC, has shown great promise with many patients.
The aggressive procedure, which is only done at select treatment centers, includes a meticulous surgery that removes all visible tumor cells throughout the abdominal cavity. It is immediately followed by a high-dose, heated chemotherapy solution circulated throughout the abdomen for 90 minutes that is designed to kill any microscopic tumor cells that remain.
Ong served previously at the University of Arizona Medical Center, where he co-authored a study detailing the early years of the HIPEC procedure.
He treats all gastrointestinal cancers, with a special interest in pancreaticobiliary cancers. Ong often treats pancreatic and hepatic tumors with minimally invasive, robotic options and bipolar radiofrequency ablation.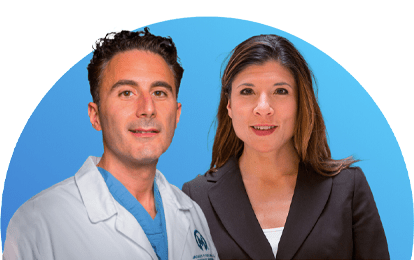 Find a Mesothelioma Specialist
Get specialized treatment from experienced mesothelioma doctors.
Specialties of Dr. Evan S. Ong
Peritoneal mesothelioma
Pancreatic cancers
Appendix cancer
HIPEC
Cytoreductive surgery
Robotic surgery
Bipolar radiofrequency ablation
Dr. Evan S. Ong's Experience and Medical Education
Swedish Medical Center
Swedish Surgical Specialists – First Hill
University of Arizona Medical Center
Roswell Park Cancer Institute (Fellowship)
University of Illinois at Chicago Medical Center (Residency)
Albert Einstein College of Medicine (M.D.)
Awards and Certifications
Board certified in surgery
Board certified in hospice and palliative medicine
Top Doctors Award, Seattle Met magazine (2019)
Publications of Dr. Evan S. Ong
Turaga, K. et al. (2013, June). Consensus guidelines from The American Society of Peritoneal Surface Malignancies on standardizing the delivery of hyperthermic intraperitoneal chemotherapy (HIPEC) in colorectal cancer patients in the United States. Annals of Surgical Oncology.
Chi, A. et al. (2012, August). Correlation of three different approaches of small bowel delineation and acute lower gastrointestinal toxicity in adjuvant pelvic intensity-modulated radiotherapy for endometrial cancer. Technology in Cancer Research & Treatment.
Ong, E. et al. (2003, October). E. coli pneumonia induces CD18-independent airway neutrophil migration in the absence of increased lung vascular permeability. American Journal of Physiology – Lung Cellular and Molecular Physiology.