Peritoneal Specialist
A medical doctor who treats peritoneal mesothelioma, an asbestos-related cancer that develops in the peritoneum, which is the lining that covers the abdominal cavity.
Dr. George Salti
Surgical Oncologist
Dr. George Salti is a surgical oncologist with extensive experience in cytoreduction with heated intraperitoneal chemotherapy (HIPEC). This treatment combination has proven effective for peritoneal mesothelioma.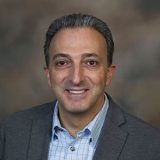 University of Illinois Hospital in Chicago Chicago, Illinois (IL)
Get to Know Dr. George I. Salti
Surgical oncologist Dr. George Salti specializes in the treatment of late-stage abdominal cancers for University of Illinois Health in Chicago.
He has extensive experience with peritoneal mesothelioma, along with liver, pancreatic, stomach, breast and rectum cancers.
Salti also serves as associate professor of surgery for the University of Illinois College of Medicine and director of surgical oncology at Edwards Cancer Center in nearby Naperville.
He has been performing cytoreduction and hyperthermic intraperitoneal chemotherapy, also known as HIPEC, for abdominal cancers since 2001, longer than anyone else in the Chicago area.
This combination treatment has proven to be especially effective with peritoneal mesothelioma, turning the once incurable disease into a manageable one.
More than half of mesothelioma patients have lived for more than five years after the combination procedure. Some have lived 10 years and beyond.
The procedure is used most often with colorectal and appendix cancers. It also is used with certain types of ovarian and gastric cancers.
"It's not for everyone. Patients must be properly selected," Salti said. "But we hope that all patients are referred to a surgeon familiar with the procedure."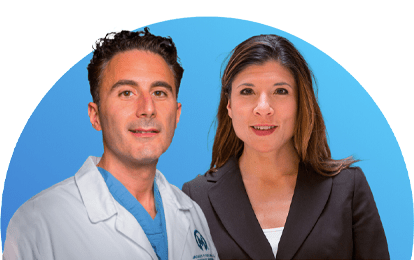 Find a Mesothelioma Specialist
Get specialized treatment from experienced mesothelioma doctors.
Specialties of Dr. George I. Salti
Cytoreductive surgery
HIPEC
Pancreatic cancer
Appendix cancer
Peritoneal mesothelioma
Upper GI malignancies
Sarcoma
Dr. George I. Salti's Experience and Medical Education
University of Illinois Health
Edwards Cancer Center
University of Illinois Medical Center at Chicago (Residency and fellowship)
University of Chicago Pritzker School of Medicine (M.D.)
Awards and Certifications
American Board of Surgery
National Board of Medical Examiners
Resurrection Health Care Service Award (2009)
America's Top Surgeons Award (2008)
Community Service Award (2004)
American Society of Peritoneal Surface Malignancies (Member)
Publications of Dr. George I. Salti
Naffouje, S.A., O'Donoghue, C. & Salti, G.I. (2016, January 11). Evaluation of cytoreductive surgery and hyperthermic intraperitoneal chemotherapy in a community setting: A cost-utility analysis of a hospital's initial experience and reflections on the health care system. Journal of Surgical Oncology.
Bhagwandin, S.B. & Salti, G.I. (2015, March 20). Hepatocellular carcinoma with peritoneal metastasis treated with cytoreductive surgery plus hyperthermic intraperitoneal chemotherapy. Tumori.
Salti, G.I., Ailabouni, L. & Undevia, S. (2012, May). Cytoreductive surgery and hyperthermic intraperitoneal chemotherapy for the treatment of peritoneal sarcomatosis. Annals of Surgical Oncology.
Giannotti, G.D., Ailabouni, L.D. & Salti, G.I. (2010, October 4). Ultrasound-guided excision of nonpalpable malignant soft tissue tumors of the abdomen. Future Oncology.