Pleural Specialist
A medical doctor who treats pleural mesothelioma, an asbestos-related cancer that develops in the pleura, which is the thin lining that covers the lungs and chest wall.
Dr. Gregory P. Kalemkerian
Medical Oncologist
Dr. Gregory P. Kalemkerian has dedicated his time to researching effective treatments for lung cancer and mesothelioma. Throughout his career as a medical oncologist, he has acted as an unparalleled resource for his patients.
Get to Know Dr. Gregory Peter Kalemkerian
Medical oncologist Dr. Gregory Kalemkerian has been treating patients at the University of Michigan Rogel Cancer Center for more than 20 years, specializing in thoracic malignancies and a personalized approach.
He is known for using targeted therapy and cutting-edge, scientific advances in designing a treatment plan for each patient.
"There is no one 'right,' treatment for every patient," he said. "It has to be geared toward the individual. It's important for patients to take an active role in their care and understand what's going on with their body and their treatment."
Kalemkerian also serves as associate division chief for Faculty Development and Education and disease group lead for the Upper Aerodigestive Cancer Team at Michigan Medicine.
He was part of a national team of experts who published "Lung Cancer Treatment Guidelines for Patients," which has helped families across the country make treatment decisions. He has authored more than 50 publications on thoracic oncology.
Much of his clinical practice involves lung cancer, pleural mesothelioma, thymic cancer and thymoma.
Contact Dr. Gregory P. Kalemkerian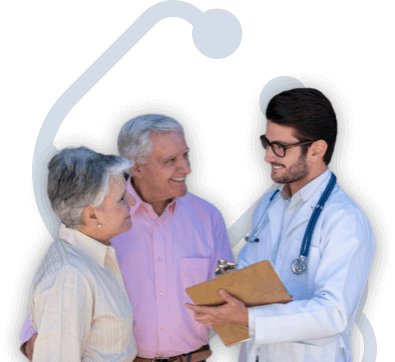 Talk to a Doctor About Your Diagnosis
We can help you or a loved one get in contact with Dr. Kalemkerian and find the treatment that's best for you.
Specialties of Dr. Gregory Peter Kalemkerian
Personalized medicine
Lung cancer
Immunotherapy
Thymic cancer
Dr. Gregory Peter Kalemkerian's Experience and Medical Education
University of Michigan Rogel Cancer Center
Karmanos Cancer Institute, Wayne State University
Johns Hopkins Hospital (Fellowship)
Northwestern Memorial Hospital (Residency)
VA Lakeside Medical Center (Residency)
Northwestern University Medical School (M.D.)
Awards and Certifications
Board certified in medical oncology
Board certified in internal medicine
Chair, Small Cell Lung Cancer Guideline Panel, National Comprehensive Cancer Network
Outstanding Clinician Award, University of Michigan
Teacher of the Year Award
League of Clinical Excellence, University of Michigan
Publications of Dr. Gregory Peter Kalemkerian
Gadgeel, S. et al. (2018, September 13). Phase II Study of Maintenance Pembrolizumab in Patients with Extensive Stage Small Cell Lung Cancer (SCLC). Journal of Thoracic Oncology.
Kalemkerian, G. et al. (2018, March 20). Molecular Testing Guideline for the Selection of Patients With Lung Cancer for Treatment With Targeted Tyrosine Kinase Inhibitors: American Society of Clinical Oncology Endorsement of the College of American Pathologists/International Association for the Study of Lung Cancer/Association for Molecular Pathology Clinical Practice Guideline Update. Journal of Clinical Oncology.
Kalemkerian, G. et al. (2013, January 1). Small Cell Lung Cancer. Journal of National Comprehensive Cancer Network.
Fu, J. et al. (2005, March). Lung cancer in women: analysis of the national Surveillance, Epidemiology, and End Results database. Chest.