About Gregory P. Kalemkerian
Accolades

Pleural and Lung Cancer

Excellence in Research

Top Doctor

Board Certified in Medical Oncology

Board Certified in Internal Medicine
In 2002, Dr. Gregory Kalemkerian collaborated with doctors from 18 other leading cancer centers to release "Lung Cancer Treatment Guidelines for Patients," a booklet to aid cancer patients in making treatment decisions.
"This is really a step-by-step guide that takes patients through the general concepts of their care from diagnosis to treatment," explained Kalemkerian, the co-director of thoracic oncology at University of Michigan's Comprehensive Cancer Center.
Focus on Lung Cancer
He also compiled a list of the top nine facts about lung cancer. The list stresses the importance – and difficulty – of an early diagnosis for any lung-related illness.
Dr. Kalemkerian

Co-Director of Thoracic Oncology

"Surgery is the most curable treatment for almost any cancer but few people with lung cancer come in early enough for us to do this."
He explained that this is largely because of current testing procedures.
"We have yet to identify a screening test that has impacted mortality rates," he said. "But we are working on it."
In addition to acting as a leading source of information and research in the field of thoracic oncology, Kalemkerian also works to increase awareness of the prevalence of lung cancer and related illnesses.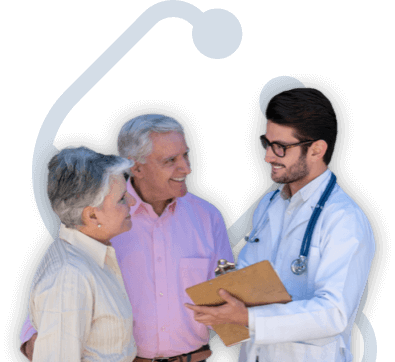 Talk to a Doctor About Your Diagnosis
We can help you or a loved one get in contact with Dr. Kalemkerian and find the treatment that's best for you.
Get Started Today
"If you add up the number of people in the United States who die of breast cancer, prostate cancer, colon cancer and pancreatic cancer, the number of people who die of lung cancer is greater than all of those combined," he said.
Kalemkerian has authored more than 50 publications about thoracic oncology, mesothelioma and related topics. He is also a professor in University of Michigan's Department of Internal Medicine.
Dr. Kalemkerian's Publications
As the contributing author for 44 articles discussing lung cancer, doctor ethics, chemotherapy and CT-scans, Kalemkerian has been published in leading scientific journals such as the Journal of Thoracic Oncology and the Journal of Palliative Medicine. In 2008, he worked as one of 13 medical professionals to write "Pemetrexed plus Gemcitabine as First-Line Chemotherapy for Patients with Peritoneal Mesothelioma" after a phase II clinical trial.
Disclaimer: Dr. Gregory P. Kalemkerian has no professional affiliation with Asbestos.com.

Get Help Contacting this Doctor
Find an Active Mesothelioma Clinical Trial
Find Now
1 Cited Article Sources
The sources on all content featured in The Mesothelioma Center at Asbestos.com include medical and scientific studies, peer-reviewed studies and other research documents from reputable organizations.
How did this article help you?
What about this article isn't helpful for you?
Did this article help you?
Thank you for your feedback.
Would you like to speak with a Patient Advocate?
Last Modified August 2, 2020