Pleural Specialist
A medical doctor who treats pleural mesothelioma, an asbestos-related cancer that develops in the pleura, which is the thin lining that covers the lungs and chest wall.
Dr. Helen Ross
Thoracic Oncologist
Table Of Contents
Dr. Helen Ross is a medical oncologist who has focused her career on the treatment of thoracic malignancies, including lung cancer and pleural mesothelioma, at Rush University in Chicago, IL.
Get to Know Dr. Helen Ross
Medical oncologist Dr. Helen Ross focuses on patients with thoracic diseases such as mesothelioma and their multidisciplinary treatment, including the personalization that often sets her apart from other doctors.
Ross specializes in lung cancer, rare cancers such as pleural mesothelioma, and head and neck cancers, along with the unique needs of each patient.
"It's crucial to have a very detailed understanding of the cancer the patient is dealing with, but also to humanize that with an approach that understands what's going on in the patient's life," Ross said. "One of the most important parts of that relationship between a patient and doctor, especially patients who have been given a scary diagnosis, is a shared understanding."
Ross has earned a reputation as an oncologist particularly attuned to subtleties of diseases that are specific to women.
She joined Rush University as the Director of Cancer Research and Clinical Trials Professor of Medicine and Thoracic Medical Oncologist in May 2023. Before that Dr. Ross worked at the Bannon MD Anderson Cancer Center in 2021, after 13 years at the Mayo Clinic in Arizona.
Ross works closely today with experts in interventional radiology, pulmonary medicine, thoracic surgical oncology and palliative medicine. She believes strongly in advancing treatment through access to state-of-the-art clinical trials.
Specialties of Dr. Helen Ross
Lung cancer
Pleural mesothelioma
Hematology
Medical oncology
Chest wall tumors
Esophageal cancers
Clinical trials
Immune system disorders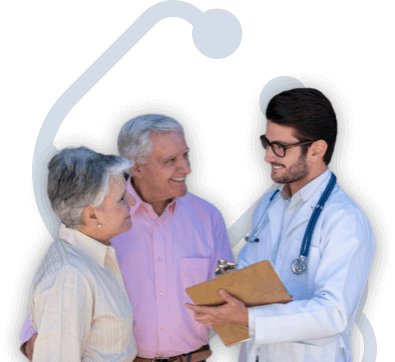 Talk to a Doctor About Your Diagnosis
We can help you or a loved one get in contact with Dr. Ross and find the treatment that's best for you.
Dr. Helen Ross' Experience and Medical Education
Rush University
Banner MD Anderson Cancer Center
Mayo Clinic Arizona
The Oregon Clinic
UCLA Medical Center (Fellowship)
Cedars-Sinai Medical Center (Residency)
UCLA School of Medicine (M.D.)
Awards and Certifications
Medical Volunteer Corps, Maricopa County
Top Oncologist, International Association of Oncologists
America's Top Doctors, Castle Connolly
Board certified in internal medicine, hematology and oncology
Mesothelioma Clinical Trials Under Dr. Helen Ross
A phase II/III clinical trial measuring the effectiveness of ADI-PEG 20, an arginine degrading enzyme, compared to a placebo, for patients with pleural mesothelioma.
Publications of Dr. Helen Ross
Bhangoo, R.S. et al. (2020, May 19). Acute Toxicities and Short-Term Patient Outcomes After Intensity-Modulated Proton Beam Radiation Therapy or Intensity-Modulated Photon Radiation Therapy for Esophageal Carcinoma: A Mayo Clinic Experience. Advanced Radiation Oncology.
Schild, S.E. et al. (2019 July). Small-cell Lung Cancer in Very Elderly (> 80 Years) Patients. Clinical Lung Cancer.
Sonbol, M.B. et al. (2019, June). A Case of Donor-Transmitted Non-Small Cell Lung Cancer After Liver Transplantation: An Unwelcome Guest. Oncologist.
Niska, J.R. et al. (2018, June). Stereotactic body radiation for early-stage non-small cell lung cancer has low post-treatment mortality. Journal of Thoracic Disease.