Pleural Specialist
A medical doctor who treats pleural mesothelioma, an asbestos-related cancer that develops in the pleura, which is the thin lining that covers the lungs and chest wall.

Dr. Helen Ross
Thoracic Oncologist
Dr. Helen Ross spends much of her time educating women about the continuing threat of lung cancer.
Quick Facts
Get to Know Dr. Helen Ross
Ross is head of the Thoracic Malignancies Group at the Mayo Clinic in Arizona and often speaks on the latest multi-modality therapy to combat lung cancer – and the subtleties of the disease that are particular to women.
She also has a strong interest in other thoracic diseases like malignant mesothelioma and esophageal cancers. Lung cancer, though, is the most often discussed. Lung cancer is among the diseases caused by asbestos.
Focus on Lung Cancer
Ross was a featured speaker at the Mayo Clinic's 2012 Living with Cancer Symposium. She directed a 2011 symposium entitled "Thoracic Oncology for the Non-Oncologist." At both she spoke passionately about lung cancer.
"It is often a disease, and increasingly a disease, of young women with light or no smoking history," she said. "Unfortunately, it's often diagnosed late. Early symptoms are mistaken for other illnesses. And women with lung cancer have particular problems."
When most women think of cancer, if they do (think about it) at all, they think that breast cancer is the largest threat to their lives. But since the mid-1980s, lung cancer has been the leading cause of cancer deaths in women. Lung cancer kills more women than ovarian, breast and colon cancers combined. It affects more than 100,000 women every year.

Helen Ross M.D.

Associate Professor of Medicine
With more than 23 years experience in the medical field and affiliations with one of the nation's leading hospitals, Ross is a prominent internist and medical oncologist. Highly regarded by both peers and patients, she was named one of America's Top Doctors by Castle Connolly, indicating a combination of professionalism and medical skill.
The Mayo Clinic Hospital in Phoenix, where she spends much of her time, was ranked 26th of 5,200 hospitals rated by U.S. News and World Report.
In addition to her specialties in lung cancer and asbestos-related cancers like mesothelioma, Ross also specializes in chest wall tumors, esophageal cancers and immune system disorders. Her treatment approach often incorporates multimodal treatment, which combines two or more types of therapy.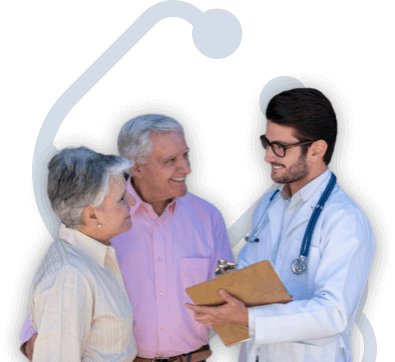 Talk to a Doctor About Your Diagnosis
We can help you or a loved one get in contact with Dr. Ross and find the treatment that's best for you.
Key Research
Ross's clinical practice is influenced by her research in the fields of tumor biology and molecular biology. She is primarily interested in the growth factors that enable cancers such as mesothelioma to resist treatment and continue to grow, even when exposed to chemotherapeutic drugs or radiation.
Dr. Ross contributed to a case report exploring the rarely reported correlation between mesothelioma and the autoimmune disorder polymyositis.
She contributed to three studies and correlating articles about mesothelioma: a phase 3B study of treatment combinations that incorporated the drug pemetrexed; a single-arm study of pemetrexed plus cisplatin for patients with malignant pleural mesothelioma; and an extended study of pemetrexed with or without cisplatin for peritoneal mesothelioma patients.
Ross is board certified in medical oncology and hematology by the American Board of Internal Medicine. She completed a fellowship in both of these specialties at the University of California, Los Angeles after finishing her internal medicine residency at the same facility.
Although her versatility is much appreciated, her specialty of lung cancer usually dominates her time. And it shows by her work.
"Women with lung cancer now should have hope," she said. "I have many patients with cancer who have been alive for many years after their initial diagnosis. The availability of clinical trials and the multi-disciplinary management has led to a much better quality of life."
Dr. Helen Ross's Publications
As a program investigator, Ross has co-authored three articles discussing results of access programs for mesothelioma. These trials have explored the combinations of pemetrexed and cisplatin (chemotherapy drugs traditionally used to treat mesothelioma) and were published in Lung Cancer, Clinical Lung Cancer and the Journal of Thoracic Oncology.
---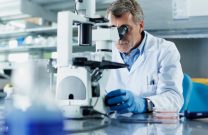 COVID-19 and Mesothelioma Presentation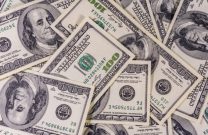 Access More than $32 Billion in Trust Funds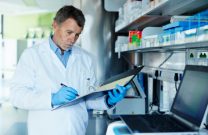 Find Active Mesothelioma Clinical Trials
---
Tell us what you think
Did this article help you?
How did this article help you?
What about this article isn't helpful for you?
Did this article help you?
Thank you for your feedback. Would you like to speak with a Patient Advocate?
---