Pleural Specialist
A medical doctor who treats pleural mesothelioma, an asbestos-related cancer that develops in the pleura, which is the thin lining that covers the lungs and chest wall.
Dr. Marta Batus
Medical Oncologist
Beating lung cancer is a difficult battle. And Dr. Marta Batus wants her patients to know they can count on her to wage war on their disease with the softest heart and the most powerful weapons available today.
"I'm very committed to my patients, and I think my patients know that," Dr. Marta Batus says.
"I know it is very important to not only treat the patient, but also their families, so I also like to include them in the decision-making and taking care of the patient as well."
Batus is a medical oncologist who specializes in lung cancer and soft-tissue tumors. She is an assistant professor of oncology at Rush University Medical Center in Chicago.
Dr. Batus completed a fellowship in hematology and oncology at Rush Medical Center.
Recently Rush was listed in U.S. News & World Report's "Best Hospitals" issue.
To ensure her patients always have an up-to-date medical arsenal in their cancer fight, Batus participates in extensive lung cancer research along with colleagues at other medical universities.
Research & Clinical Trials
In 2008, she was the winner of the Illinois Medical Oncology Society Award for her research on whether the presence of certain molecular markers in cancer cells might enhance treatment to reduce tumor size in non-small cell carcinoma, a type of lung cancer.
She co-authored a study that linked the lack of a certain enzyme in non-small cell carcinoma tissues to shortened survival, a prognosis made even worse if the patient received chemotherapy.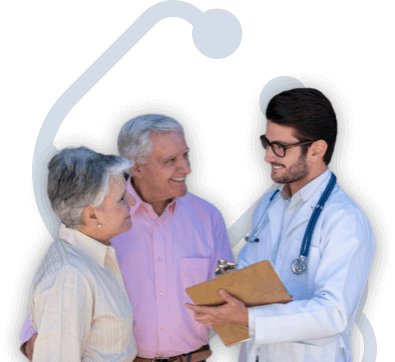 Talk to a Doctor About Your Diagnosis
We can help you or a loved one get in contact with Dr. Batus and find the treatment that's best for you.
Batus also currently oversees seven clinical trials at the Rush Cancer Center, including an investigation of cell growth inhibitors and several drug studies.
Batus has been practicing medicine since 2005. She is board certified in internal medicine with a subspecialty in medical oncology. She received her medical degree from Rush Medical College and completed her internal medicine residency at Rush University Medical Center. Batus also completed a fellowship – extensive training in the subspecialty of hematology and oncology – at Rush University Medical Center.
Dr. Marta Batus' Publications
Batus has been published in six different medical journals: Journal of Thoracic Oncology, American Surgery Journal, Expert Reference for Anticancer Therapy, Lung Cancer, Clinical Advancements in Hematology and Oncology and Genes, Chromosomes and Cancer.