Pleural Specialist
A medical doctor who treats pleural mesothelioma, an asbestos-related cancer that develops in the pleura, which is the thin lining that covers the lungs and chest wall.
Dr. Jonathan E. Dowell
Hematologist/Oncologist
Table Of Contents
Dr. Jonathan E. Dowell is an associate professor of internal medicine at the University of Texas Southwestern Medical Center and has a range of clinical interests that include esophageal cancer, mesothelioma, non-small cell lung, small cell lung cancer and targeted therapy.
Get to Know Dr. Jonathan E. Dowell
Part of excelling as a physician includes taking an active role in the care of patients. Dowell is a prime example of this – specifically showing interest in cancer patients. He conducts clinical trials for cancer from unknown primary sites as well as trials for patients with lung, neck and head malignancies.
In two studies, Dowell analyzed aspects of cancer treatment – going beyond simply looking at the physical results of treatment – by examining the behavior of patients and those employed in the medical field. Dowell, along with Sachin Shah and Shane Greene, published an evaluation of 423 chemotherapy patients undergoing follow-up care. Their study showed the extensive effort necessary for thorough outpatient care, recognizing the need for correct prescription adjustments and adequate pain management.
Contact Dr. Jonathan E. Dowell
Trends of People in Clinical Trials
Dowell and his colleagues studied the consent trends of cancer patients in clinical trials. They presented their results before the 2010 American Society of Clinical Oncology annual meeting. They found that a patient's consent to participate in research studies was influenced by whether or not the patient had been in trials before, the timing of the trial invitation and by the gender of the consenter.
Future cancer studies may be improved by Dowell's analysis of patient consent, allowing larger population samples to be collected and better patient responses to be gleaned.
Dr. Dowell received honors from Vanderbilt Hematology/Oncology in 1998 and the American Society of Clinical Oncology in 2000.
In another journal, Dowell provided an up to date summary of clinical trials examining whether or not manipulating angiogenesis (the growth of new blood vessels) can help with tumor regression for malignant mesothelioma.
In addition to pursuing his own clinical interests, Dowell provides services for the University of Texas Southwestern Medical Center.
UT Southwestern MED magazine gives the story of a woman, Nancy, who was a patient under the care of Dowell and other doctors. Dowell found a cancerous lymph node in the Nancy's chest and worked with other doctors to provide chemotherapy and radiation. As of 2011, Nancy was alive and well, seven years after her treatment.
The significance of Nancy's survival after treatment was noted by Dowell. He said, "What is miraculous is that nothing has ever come back. It didn't spread to other places [and . . . ] some of the reason is the team here at UT Southwestern treated her cancer very aggressively, because there was at least a chance we would cure this."
Dowell is also involved in a joint project combining the efforts of The University of Texas Southwestern Medical Center and The University of Texas M. D. Anderson Cancer Center. The project aims to improve treatment strategies for lung cancer.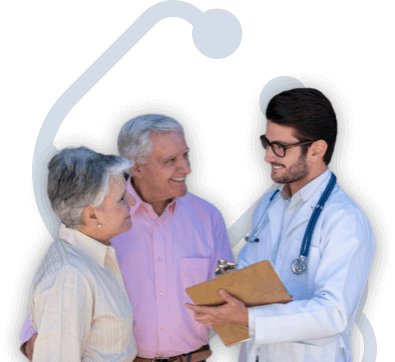 Talk to a Doctor About Your Diagnosis
We can help you or a loved one get in contact with Dr. Dowell and find the treatment that's best for you.
Active in Research
Dowell is a co-investigator on one of five programs, which seeks to manipulate telomerase activity to prevent tumor growth.
Dowell stays active in the medical research community and participated in the 13th World Conference on Lung Cancer in 2009, where mesothelioma papers where shared. Dowell focused on therapeutic intervention in cancer treatment, specifically chemotherapy for late-stage patients. Leaders in the field, such as Dr. David Sugarbaker, also spoke at this conference.
Dowell gave a presentation at the 2012 Lung Cancer & Other Thoracic Malignancies: Advances in the Management and Diagnosis Symposium, offering insights on mesothelioma diagnosis, staging and treatments results.
The interest and expertise in internal medicine offered by Jonathan Dowell provides hope in understanding the complexities of mesothelioma.