Pleural Specialist
A medical doctor who treats pleural mesothelioma, an asbestos-related cancer that develops in the pleura, which is the thin lining that covers the lungs and chest wall.
Dr. Michael Weyant
Thoracic Surgeon
Table Of Contents
Dr. Michael J. Weyant is a thoracic surgeon at Inova Health System. He is the system-wide director of the thoracic surgery program at Inova.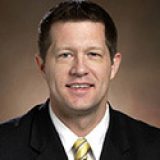 Inova Schar Cancer Institute Falls Church, Virginia (VA)
Weyant was chosen to write the lead editorial in the highly regarded Journal of Thoracic Oncology (April 2012) that accompanied a study report from England calling for the halt of the extrapleural pneumonectomy (EPP) surgery, in favor of the less-radical pleurectomy/decortication (P/D) for mesothelioma patients.
Weyant didn't totally agree with the findings, believing each patient's needs should be evaluated on a case-by-case basis.
He joined Inova Health System as the system-wide director of the thoracic surgery program in 2021. Before that Weyant worked at the University of Colorado School of Medicine. He has dedicated his practice to all areas of general thoracic surgery, including thoracic malignancies, minimally invasive procedures and esophageal and lung disease.
He has a particular interest in chest wall resection and reconstruction, along with surgery for end-stage lung disease and endoluminal therapies. In September 2018, Weyant successfully completed a lung transplant for a patient with idiopathic pulmonary fibrosis. He is also experienced in a wide range of cancer surgeries.
The results of the current study … provide additional data that should lead us to consider P/D in all trials of treatment. Yet it is too early based on this data to completely abandon EPP altogether as there may be patient subsets where the potential reward outweighs the risks of the procedure.
Contact Dr. Michael Weyant
Extensive Research
He also has initiated extensive laboratory research in the areas of lung carcinoma and esophageal malignancy. He took the lead in a National Institute of Health SPORE grant trial that explored completely resected Stage 1B-IIIA non-small cell lung cancer.
His laboratory work has led to multiple presentations at various medical conferences regarding his lung cancer research. He also has received several excellence-in-teaching awards, mentoring multiple surgery residents pursuing research fellowships.
He has been lauded for his research in the early detection of lung cancer, along with his work in the Colorado community to raise awareness of the impact of lung cancer. He was quoted extensively in a Second Opinion column for Cancer Network, where he discussed lymph node involvement in early stage non-small cell lung cancer.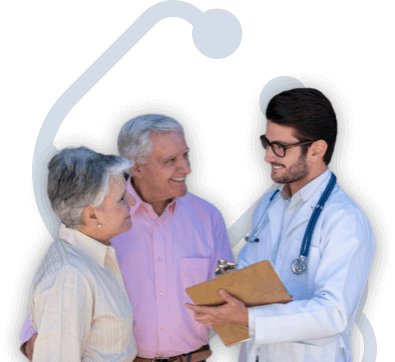 Talk to a Doctor About Your Diagnosis
We can help you or a loved one get in contact with Dr. Weyant and find the treatment that's best for you.
Weyant spent his earlier years in New York, where he first attended Syracuse University and then Mount Sinai School of Medicine of New York University. He did an internship and completed his residency program at Presbyterian Hospital (Cornell campus).
Dr. Weyant has been involved in a wide range of thoracic surgeries, including lung transplants.
He finished his thoracic surgery fellowship at Memorial Sloan-Kettering Cancer Center before coming to Colorado as an assistant professor in 2005. He was promoted to Associate Professor at Colorado in 2010.