About Pasi A. Janne
Accolades

Pleural and Lung Cancer

Team Leader

Immunotherapy

Heated Chemotherapy

Board Certified in Medical Oncology

Board Certified in Internal Medicine
Dr. Pasi Janne's main research interest is the study of epidermal growth factor receptor (EGFR) mutations in non-small cell lung cancer (NSCLC) and their impact on targeted therapeutic treatments.
Dr. Janne received his M.D. and Ph.D. from the School of Medicine at the University of Pennsylvania in 1996. He completed his residency in Internal Medicine at Brigham and Women's Hospital in 1998, and a fellowship in Hematology and Oncology at the Dana-Farber/Partners CancerCare in 2001. In 2002, he earned a master's degree in clinical investigation from Harvard University.
Research and Innovative Treatment
That same year, Dr. Janne was the primary investigator studying the inhibition of EGFR in malignant pleural mesothelioma patients. And in 2004, he was the co-first author of a seminal study that identified EGFR mutations in non-small cell lung cancer tumors and demonstrated their association with the effectiveness of a selective inhibitor drug called Gefitinib.
His current research focus involves better understanding mechanisms of acquired resistance to targeted therapies in a variety of cancers. Dr. Janne aims to develop new therapeutic strategies to effectively treat drug-resistant cancers.
Dr. Janne is also interested in developing innovative approaches to mesothelioma treatment, including photodynamic therapy, immunotherapy, intracavity heated chemotherapy and gene therapy. He and his colleagues are testing a variety of molecular therapeutic targets in hopes of developing new and novel treatments for all forms of malignant mesothelioma.
Combination Chemotherapy
Most recently, Dr. Janne and collaborators at 67 medical centers and clinics in 12 countries have reported some success with a compound of the standard chemotherapy agent Docetaxel in combination with Selumetinib, a drug manufactured by AstraZeneca. The drugs are combined for the treatment of advanced-stage non-small cell lung cancer in patients whose tumors carry a mutation in the gene KRAS. These tumors account for about 20 percent of NSCLC cases, but, so far, no targeted therapy has proved effective against them.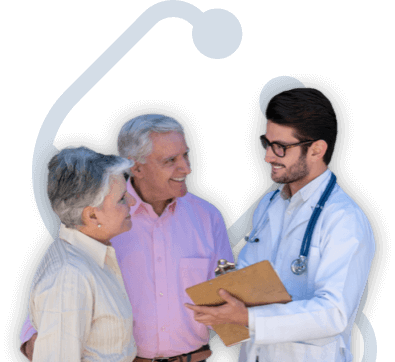 Talk to a Doctor About Your Diagnosis
We can help you or a loved one get in contact with Dr. Janne and find the treatment that's best for you.
Get Started Today
According to Dr. Janne, the clinical trial demonstrated that "a combination of chemotherapy and Selumetinib is significantly better than chemotherapy alone for this group of patients – better in terms of tumor response to therapy and in terms of survival times prior to advance of the disease. It suggests that for the first time we may have an effective treatment for KRAS-mutant lung cancer, which is the largest single subtype of the disease."
Board certified in Internal Medicine and Medical Oncology, Dr. Janne has authored many articles for prestigious, peer-reviewed journals including The New England Journal of Medicine, Oncology, The Journal of the National Cancer Institute, Science and Cancer Research. In 2001, he received the American Society of Clinical Oncology's Merit Award. In 2008, he was elected as a member to the American Society of Clinical Investigation. He is also the recipient of 2010 American Association of Cancer Research (AACR) Richard and Hinda Rosenthal Memorial Award, and the 2010 AACR Team Science Award.
See More Top Mesothelioma Doctors
Dr. Janne's Publications
https://www.dfhcc.harvard.edu/insider/member-detail/member/pasi-a-janne-md-phd/
Disclaimer: Dr. Pasi A. Janne has no professional affiliation with Asbestos.com.

Get Help Contacting this Doctor
Find an Active Mesothelioma Clinical Trial
Find Now
4 Cited Article Sources
The sources on all content featured in The Mesothelioma Center at Asbestos.com include medical and scientific studies, peer-reviewed studies and other research documents from reputable organizations.
How did this article help you?
What about this article isn't helpful for you?
Did this article help you?
Thank you for your feedback.
Would you like to speak with a Patient Advocate?
Last Modified August 7, 2020