Peritoneal Specialist
A medical doctor who treats peritoneal mesothelioma, an asbestos-related cancer that develops in the peritoneum, which is the lining that covers the abdominal cavity.
Dr. Richard Alexander
Surgical Oncologist
Dr. H. Richard Alexander is a world-renowned surgical oncologist and researcher at the Rutgers Cancer Institute, specializing in abdominal malignancies such as peritoneal mesothelioma.
Get in Touch
Get to Know Dr. H. Richard Alexander
In addition to treating patients as the chief surgical officer at Rutgers Cancer Institute, Dr. H. Richard Alexander serves as a professor of surgery at Rutgers Robert Wood Johnson Medical School.
Alexander joined Rutgers in 2017 after serving as head of surgical oncology at the University of Maryland School of Medicine and Greenebaum Cancer Center.
In his clinical practice, Alexander offers innovative treatment options for rare cancers such as peritoneal mesothelioma. Over the past two decades, he helped pioneer advances in therapy that are now being used across the country.
Through his research, Alexander developed various treatment combinations that have better managed different abdominal cancers, often by targeting molecular mutations.
His multidisciplinary approach to mesothelioma treatment often combines intravenous chemotherapy, cytoreductive surgery and hyperthermic intraperitoneal chemotherapy, which has proven highly effective.
He also treats appendiceal cancer, colorectal cancer and other abdominal tumors.
Contact Dr. Richard Alexander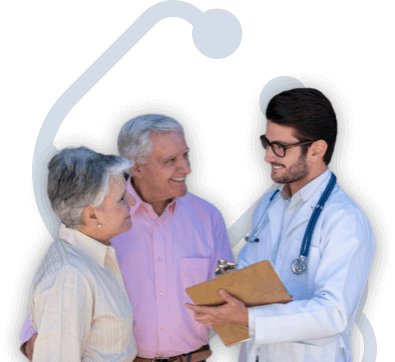 Talk to a Doctor About Your Diagnosis
We can help you or a loved one get in contact with Dr. Alexander and find the treatment that's best for you.
Specialties of Dr. H. Richard Alexander
Cytoreductive surgery
Hyperthermic intraperitoneal chemotherapy
Peritoneal mesothelioma
Gastrointestinal cancers
Neuroendicrine tumors
Dr. H. Richard Alexander's Experience and Medical Education
Rutgers Cancer Institute of New Jersey
Greenebaum Comprehensive Cancer Center, University of Maryland
National Cancer Institute (Surgery branch)
Memorial Sloan Kettering Cancer Center (Fellowship)
Walter Reed National Military Medical Center (Residency)
Georgetown University School of Medicine (M.D.)
Awards and Certifications
American College of Surgeons (Fellow)
American Surgical Association (Fellow)
Society of Surgical Oncology (Fellow)
Royal College of Surgeons, Glasgow (Honorary member)
National Institutes of Health Award of Merit
Publications of Dr. H. Richard Alexander
Adhikary, G. et al. (2018, October 2). Transglutaminase is a mesothelioma cancer stem cell survival protein that is required for tumor formation. Oncotarget.
Alexander, H.R. et al. (2018, August 25). Current Management and Future Opportunities for Peritoneal Metastases: Peritoneal Mesothelioma. Annals of Surgical Oncology.
Alexander, H.R. & Burke, A. (2016, February 7). Diagnosis and management of patients with malignant peritoneal mesothelioma. Journal of Gastrointestinal Oncology.
Alexander, H.R. (2010, January). Surgical Treatment of Malignant Peritoneal Mesothelioma: Past, Present and Future. Annals of Surgical Oncology.