About Richard Alexander
Accolades

Peritoneal Mesothelioma

Top Doctor

Excellence in Research

Mesothelioma Pioneer

20+ Years of Experience
In addition to treating patients at the Rutgers Cancer Institute of New Jersey as the chief surgical officer, Alexander serves as a professor of surgery at Rutgers Robert Wood Johnson Medical School.
Alexander joined Rutgers in 2017 after serving as head of surgical oncology at the University of Maryland School of Medicine and Greenebaum Cancer Center.
In his clinical practice, Alexander offers innovative treatment options for various cancers that are difficult to treat. He developed an interest in peritoneal mesothelioma early in his career and has since made numerous breakthroughs on the nature of the disease and, more importantly, how mesothelioma doctors can treat it most effectively.
Mesothelioma Research and Treatment Approach
Alexander made one of his most noteworthy research discoveries by analyzing mesothelioma tumors at the molecular level. Using advanced techniques, his research team identified proteins within the cancerous cells that are crucial for the tumor's survival.
By employing novel methods to eliminate the cancer-sustaining proteins, Alexander essentially found a way to prevent mesothelioma tumors from growing. He has confirmed this approach's success in cell cultures and laboratory mice, and he has started the next phase of clinical research to improve the results of peritoneal mesothelioma patients in clinical trials.
Another major focus of Alexander's work is peritoneal dissemination, or the spread of tumors within the abdominal cavity. To find ways to better manage this challenging clinical situation for patients with peritoneal mesothelioma and other abdominal cancers, Alexander has researched a variety of treatment combinations.
His three-mode treatment approach for mesothelioma combines traditional intravenous chemotherapy, an additional high-dose chemotherapy treatment delivered directly to the abdominal cavity and cytoreductive surgery, which aims to systematically remove abdominal tumors.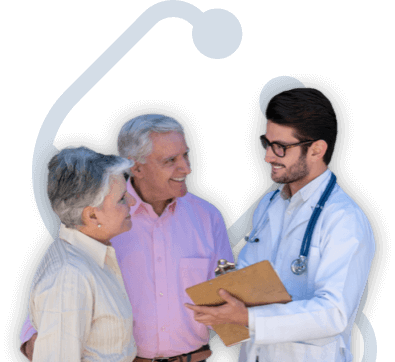 Get the Best Treatment
Get help connecting with Dr. Alexander and find the treatment that's best for you.
Get Help Now
Navy and NCI Experience
Alexander began his career in the military, spending eight years on active duty with the U.S. Navy. He earned his medical degree from Georgetown University School of Medicine and completed his residency in general surgery at the Walter Reed National Military Medical Center. At the conclusion of his military service, Alexander entered a fellowship in surgical oncology at the Memorial Sloan Kettering Cancer Center in New York.
Alexander also spent 16 years with the National Cancer Institute (NCI). He ultimately became deputy director for the institute's Center for Cancer Research, where he presided over a program to develop innovative surgical procedures for patients with challenging cancers. He also served the NCI as chief of the surgical metabolism section and chairman of the gastrointestinal malignancies section.
Alexander continues to research improved treatment options for patients with peritoneal mesothelioma and several gastrointestinal cancers. He has written more than 250 journal articles on these topics and has been invited to host lectures across the United States and abroad.
Interview with Dr. Alexander
Alexander doesn't spend much time looking at the past to see what will work best for a patient with peritoneal mesothelioma. He looks to the future to see what will work better.
Alexander, a surgical oncologist and clinical researcher at the Rutgers Cancer Institute, has earned a reputation as an innovator, avoiding the one-size-fits-all approach.
"The best approach to successfully treat mesothelioma is highly individualized, based on a patient's circumstances," he said. "No one formula or approach is necessarily best for all."
After 16 years at the National Institutes of Health (NIH), Alexander went to the University of Maryland in his search of cutting-edge treatment options — and to feed his passion for finding answers.
Dr. Alexander

MPM (malignant peritoneal mesothelioma) is a fascinating disease. In many ways, it has a very predictable biological behavior. But in many other ways, it behaves unpredictably."
At the NIH's National Cancer Institute, Alexander became the leader in developing isolated hepatic perfusion treatment, a technique to circulate high doses of chemotherapy directly into the liver of patients with inoperable cancer. With a "closed loop" method, it protects other organs in the body and allows patients to avoid the most serious side effects that would come with such high doses of the drugs.
There is no better testament to his work than his patients.
"He's always thinking outside the box," said Larry Davis, a mesothelioma surgery patient from South Florida. "We think alike."
"He doesn't go by the book, like a lot of them," Davis continued. "He's the only one I'd trust. He's not there to disappoint anyone, and neither am I. He's a big reason why I've lasted as long as I have. This is his life, not his hobby."
Mesothelioma Researcher and Surgeon
Alexander thrives on finding novel treatments for patients with very difficult cancer diagnoses. It's why he relishes his role as a researcher and surgeon.
His clinical practice focuses on advanced cancers of the liver and peritoneal cavity, which includes mesothelioma. His research is related to developing new therapies for advanced solid organ cancers.
He was deputy director at the National Cancer Institute's Center for Cancer Research. At Greenebaum, he was a top surgeon and associate chairman for clinical research. At Rutgers, he will be part of the Gastrointestinal Oncology Program.
Much of the work he does now, like assessing the molecular profiles of the tumors that stem from mesothelioma, he started at the National Institutes of Health. It's how he is able to tailor treatment to each individual.
His advice to someone who has recently been diagnosed is pretty simple: "Take the initiative to find out where to go for experienced and expert advice. I am still amazed at the number of people who do not get referred to a specialty center."
Disclaimer: Dr. Richard Alexander has no professional affiliation with Asbestos.com.

Get Help Contacting this Doctor
Find an Active Mesothelioma Clinical Trial
Find Now
5 Cited Article Sources
The sources on all content featured in The Mesothelioma Center at Asbestos.com include medical and scientific studies, peer-reviewed studies and other research documents from reputable organizations.
How did this article help you?
What about this article isn't helpful for you?
Did this article help you?
Thank you for your feedback.
Would you like to speak with a Patient Advocate?
Last Modified August 7, 2020