Pleural Specialist
A medical doctor who treats pleural mesothelioma, an asbestos-related cancer that develops in the pleura, which is the thin lining that covers the lungs and chest wall.
Dr. Richard Battafarano
Thoracic Surgeon
Table Of Contents
Dr. Richard Battafarano is the regional director of general thoracic surgery at Johns Hopkins Medicine in Baltimore, specializing in the treatment of benign and malignant diseases.
Get to Know Dr. Richard James Battafarano
Thoracic surgeon Dr. Richard Battafarano has expertise in the treatment of lung cancer and pleural mesothelioma, as well as mediastinal tumors and esophageal cancer.
His goals include providing excellent service for a full range of diseases within the thoracic cavity, utilizing both aggressive and minimally invasive procedures.
At Johns Hopkins, Battafarano is part of the Sidney Kimmel Comprehensive Cancer Center and its lung cancer and esophageal cancer programs. He served previously in the University of Maryland Medical System, where he was chief of the thoracic surgery division.
The focus of Battafarano's research involves optimal management of lung cancer patients with mediastinal lymph node metastases and surgical outcomes of early-stage lung cancer with neuroendocrine histology.
He also has a special interest in treating emphysema, Barrett's esophagus and paraesophageal hernias.
Contact Dr. Richard Battafarano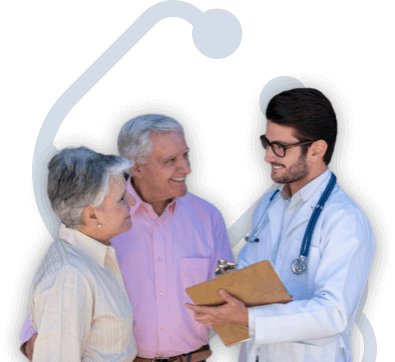 Talk to a Doctor About Your Diagnosis
We can help you or a loved one get in contact with Dr. Battafarano and find the treatment that's best for you.
Specialties of Dr. Richard James Battafarano
Thoracic surgery
Video-assisted thoracoscopic surgery
Lung cancer
Barrett's esophagus
Emphysema
Paraesophageal hernias
Dr. Richard James Battafarano's Experience and Medical Education
Sidney Kimmel Comprehensive Cancer Center at Johns Hopkins
University of Maryland Greenebaum Cancer Center
Barnes-Jewish Hospital, St. Louis
Memorial Sloan Kettering Cancer Center (Residency)
University of Minnesota Medical School (Residency and fellowship)
Drexel University College of Medicine (M.D.)
Awards and Certifications
Board certified in thoracic and cardiac surgery
American Association for Cancer Research (Member)
Society of Thoracic Surgeons (Member)
Southern Thoracic Surgical Association (Member)
American College of Surgeons (Member)
International Association for the Study of Lung Cancer (Member)
Publications of Dr. Richard James Battafarano
Lu, Z. et al. (2020, February 26). Epigenetic therapy inhibits metastases by disrupting premetastatic niches. Nature.
Bott, M.J. et al. (2019 July). Initial results of pulmonary resection after neoadjuvant nivolumab in patients with resectable non-small cell lung cancer. Journal of Thoracic and Cardiovascular Surgery.
Forde, P.M. et al. (2018, May 24). Neoadjuvant PD-1 Blockade in Resectable Lung Cancer. New England Journal of Medicine.
Battafarano, R.J. (2016, September 1). Minimally Invasive Esophagectomy: Is There an Advantage? Advances in Surgery.