About Richard Battafarano
Accolades

Pleural and Lung Cancer

Team Leader

Video-Assisted Thoracoscopic Surgery

Board Certified in Surgery

Board Certified in Thoracic Surgery
As a chest surgeon with particular expertise in lung cancer surgery, esophageal cancer surgery, mediastinal tumors, metastatic cancer to the lung and malignant mesothelioma, Dr. Richard J. Battafarano plays a key role in caring for patients in the Thoracic Oncology Program's Center for Mesothelioma and Asbestos-Related Diseases at the University of Maryland Marlene and Stewart Greenebaum Cancer Center.
Battafarano earned his B.A. from Haverford College in Pennsylvania and received his medical degree from the Hahnemann University School of Medicine in Philadelphia. He completed a general surgery residency at the University of Minnesota, a cardiothoracic surgery residency at the Memorial Sloan-Kettering Cancer Center, and he finished a surgical infectious diseases fellowship at the University of Minnesota, where he also earned his Ph.D. in biomedical sciences.
He was also a thoracic surgeon at Barnes-Jewish Hospital, where he co-chaired the Siteman Cancer Center Protocol Review and Monitoring Committee, and the hospital's Cancer Committee. He came to the University of Maryland in 2007, from the Washington University School of Medicine in St. Louis, where he had been Assistant Professor of Surgery in the Division of Cardiothoracic Surgery since 1999.
Specializes in Cancers of the Chest
Battafarano cares primarily for patients with lung cancer, pleural mesothelioma and esophageal cancer, focusing on the surgical staging and resection of their tumors. He works closely with the Medical Center's specialists in gastroenterology, medical oncology, and radiation oncology, in forming individual treatment plans for each patient.
My goal is to provide excellent service to patients for a full range of diseases of the chest.
He is board certified in General and Thoracic Surgery and has experience in a full range of complicated lung procedures, including lung volume reduction surgery, minimally invasive surgical techniques (which is a way of operating on the chest without the need for a large incision and trauma to the patient's rib cage), and video-assisted surgical removal of lobes in the lungs.
In 2011, Battafarano was named one of Baltimore Magazine's "Top Docs," and one of the Washington Post Magazine's "Super Doctors for Thoracic Surgery."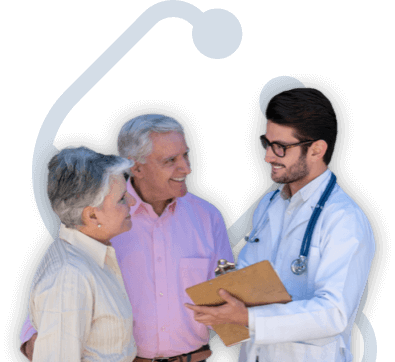 Talk to a Doctor About Your Diagnosis
We can help you or a loved one get in contact with Dr. Battafarano and find the treatment that's best for you.
Get Started Today
His basic research interest is in the area of esophageal cancer and the cellular pathways that speed malignant cell growth. He hopes to find out if there are targeted agents or other combination therapies that can block these pathways and thereby halt the spread of cancer in his esophageal cancer patients.
He is also very involved in Maryland's anti-smoking campaigns, especially the state's Cigarette Restitution Fund Program, which uses tobacco lawsuit settlement funds for research and treatment of smoking-related diseases, like lung cancer and emphysema.
See More Top Mesothelioma Doctors
Dr. Richard Battafarano's Publications
https://www.wakehealth.edu/Providers/L/Edward-A-Levine
Disclaimer: Dr. Richard Battafarano has no professional affiliation with Asbestos.com.

Get Help Contacting this Doctor
Find an Active Mesothelioma Clinical Trial
Find Now
3 Cited Article Sources
The sources on all content featured in The Mesothelioma Center at Asbestos.com include medical and scientific studies, peer-reviewed studies and other research documents from reputable organizations.
How did this article help you?
What about this article isn't helpful for you?
Did this article help you?
Thank you for your feedback.
Would you like to speak with a Patient Advocate?
Last Modified August 19, 2020