About Robert Kratzke
Accolades

Pleural and Lung Cancer

Mesothelioma Pioneer

Gene Therapy

Heated Chemotherapy
Dr. Robert Kratzke's latest accomplishment has been his work in 2012 to secure the first-ever SPORE (Specialized Programs of Research Excellence) Grant for mesothelioma, which will translate into an estimated $2 million annually for the next five years.
SPORE is part of the National Cancer Institute's effort to promote cancer research. Kratzke's SPORE proposal was a collaborative effort between university medical schools at Pennsylvania, Hawaii, New York and Minnesota. Each university has a major mesothelioma research project ready to be launched once the funding stream opens. It will come with a springboard mechanism to access more funds for other pilot programs.
The grant was a major topic of discussion at the 2012 Mesothelioma Applied Research Foundation (MARF) annual conference in Washington, D.C. Compared to other cancers, mesothelioma has received very little federal funding in the past.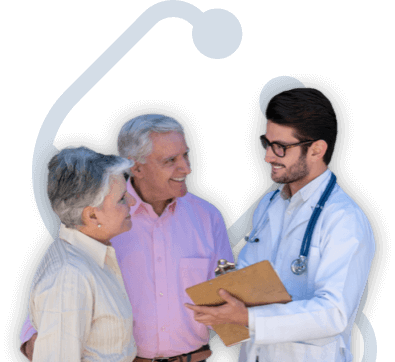 Talk to a Doctor About Your Diagnosis
We can help you or a loved one get in contact with Dr. Kratzke and find the treatment that's best for you.
Get Started Today
Focus on Mesothelioma and Lung Cancer
During his career as a medical oncologist, Kratzke has focused on both lung cancer and mesothelioma. He has been involved in numerous clinical trials testing the latest treatment options, stressing the importance of multi-modality therapy.
Some of his latest research centers on molecular abnormalities in both lung cancer and mesothelioma. He has focused that work on cell cycle regulator genes and their loss of function in thoracic cancers. He has done considerable work in the area of targeted gene replacement therapy.
Gene therapy involves a virus that is genetically altered to carry and spread a normal gene rather than a mutated one.
Dr. Kratzke

Without research, there won't be any significant progress with mesothelioma. And research costs a lot of money. That's why research funding is so critical to what we are trying to do."
Kratzke performed considerable research on determining the efficacy of heated chemotherapy, a treatment often used now on peritoneal mesothelioma patients. The treatment involves the circulation of a hot chemotherapy solution throughout the peritoneal cavity, intended to kill remaining cancer cells after the removal of cancerous tumors.
His laboratory also recently finished a project in developing molecular assays for micrometastatic disease.
Kratzke came to Minnesota in 1999 when he joined the Minneapolis VA Medical Center. In 2004, he became the first holder of the prestigious John Skoglund Chair in Lung Cancer Studies at the University of Minnesota. He previously worked at the National Cancer Institute.
His research has made him a sought-after speaker at various cancer symposiums and conventions. He is on the scientific advisory board for MARF and has made multiple presentations at the annual International Symposium on Malignant Mesothelioma.
Dr. Kratzke's Publications
In July 2011, Kratzke co-authored an article about acridine-based chemotherapy agents to suppress the growth of mesothelioma cells; his previous articles focused mainly on lung cancer and have appeared in journals such as the New England Journal of Medicine and the Journal of Thoracic Oncology.
See More Top Mesothelioma Doctors
Disclaimer: Dr. Robert Kratzke has no professional affiliation with Asbestos.com.

Get Help Contacting this Doctor
Find an Active Mesothelioma Clinical Trial
Find Now
3 Cited Article Sources
The sources on all content featured in The Mesothelioma Center at Asbestos.com include medical and scientific studies, peer-reviewed studies and other research documents from reputable organizations.
How did this article help you?
What about this article isn't helpful for you?
Did this article help you?
Thank you for your feedback.
Would you like to speak with a Patient Advocate?
Last Modified August 7, 2020