Image Guided Radiation Therapy (IGRT)
Fact Checked
Our fact-checking process begins with a thorough review of all sources to ensure they are high quality. Then we cross-check the facts with original medical or scientific reports published by those sources, or we validate the facts with reputable news organizations, medical and scientific experts and other health experts. Each page includes all sources for full transparency.
Medically Reviewed
A medical doctor who specializes in mesothelioma or cancer treatment reviewed the content on this page to ensure it meets current medical standards and accuracy.
This Page was Medically Reviewed By
Sophisticated imaging techniques allow radiologists to administer higher doses of radiation to a tumor without increasing the risk of toxicity for the patient. Image-guided radiation ensures better coverage of the tumor and less collateral damage to healthy tissue.
Radiation therapy is an established type of cancer treatment. Mesothelioma specialists often use external beam radiation in aggressive treatment plans.
However, safely administering radiation to mesothelioma patients is a challenge for radiation oncologists.
Mesothelioma tumors form close to sensitive vital organs such as the lungs, heart, liver, intestines and kidneys. The tumors may also move when the patient breathes or their abdominal organs shift because of digestion.
Quick Facts About Image-guided Radiation Therapy
Mesothelioma is challenging for radiologists to target safely
Devices combining imaging and therapy increase the accuracy of radiation
4D imaging accounts for the motion of the tumor site as the patient breathes
Image-guided radiation therapy is available at specialized treatment centers
Radiation oncologists must make a trade-off between treatment effectiveness and safety. A higher dose of radiation will kill more cancer cells, but it could also cause severe complications if it hits healthy cells by mistake.
Modern technologies such as intensity-modulated radiation therapy and proton therapy can target areas in the body much more selectively. Even so, these therapy techniques are only as good as the imaging scans that guide them.
This is where the emerging techniques of image-guided radiation therapy (IGRT) come in.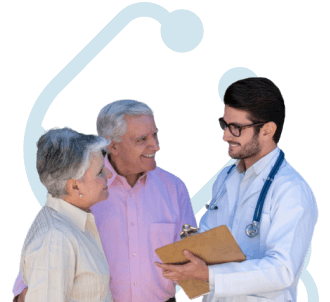 Find a Mesothelioma Cancer Center
Top mesothelioma cancer centers have cutting-edge technology and multidisciplinary teams with experience treating this rare disease.
Combining Imaging and Therapy Devices
IGRT involves performing imaging scans immediately before or during every radiation therapy session. This way, the radiologist can adjust the treatment if the tumor site's position has changed or the patient has lost or gained weight.
In 2000, Siemens unveiled a computed tomography (CT) scanner that could be installed alongside a linear accelerator in the same room. This made it possible to take an imaging scan and administer radiation without moving the patient.
Two years later, Accuray introduced the TomoTherapy System, a single machine that can perform CT scans and administer intensity-modulated radiation therapy.
More recently in 2015, doctors hailed the development of the first combination linear accelerator and magnetic resonance imaging (MRI) machine.
These types of combination devices have become more common in the past decade. But in many cases, cancer patients still receive imaging scans and radiation therapy on different days and in different facilities. Research has shown this is not ideal.
Lung cancer presents many of the same targeting problems as pleural mesothelioma. A 2016 study of 91 patients with lung cancer revealed daily imaging scans during radiation therapy was associated with a longer median survival time than weekly imaging scans.
4D Imaging of Moving Tumors
Even when a doctor performs an imaging scan before a radiation treatment, the static scan might not account for the motion of the tumor site and the vital organs in the body. Specialists developed four-dimensional imaging to address this problem.
In 4D imaging, the fourth dimension is time. This allows doctors to track the cyclical path of the tumor site's position in the body as the patient breathes.
You could think of this as a 3D video of the inside of the chest that plays on a loop. It shows doctors how organs move when the patient inhales and exhales.
A radiologist could use 4D imaging to ensure the most intense radiation stays confined to the tumor site. Or they could synchronize the aim of the radiation machine to the motion of the target in the body.
Image-Guided Radiation Therapy for Mesothelioma
Cancer treatment teams face two main obstacles to using IGRT: The high cost of the technology and the high level of experience required to use it.
As with all types of cancer treatment, the best hope for mesothelioma patients is to go to one of the top cancer centers in the country.
Another drawback is IGRT causes each therapy session to take longer — perhaps 40 minutes rather than 20. However, many experts expect the average IGRT session duration to shorten as technology continues to improve.
Remember, only an experienced mesothelioma specialist can determine whether any type of radiation therapy is an appropriate treatment modality. Mesothelioma is a rare and complex form of cancer. Every case requires an individualized treatment plan.
---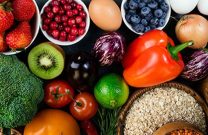 Get Free Recipes for Mesothelioma Patients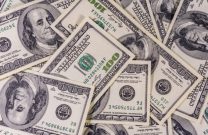 Access More than $32 Billion in Trust Funds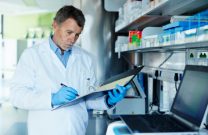 Find Active Mesothelioma Clinical Trials
---
Tell us what you think
Did this article help you?
How did this article help you?
What about this article isn't helpful for you?
Did this article help you?
Thank you for your feedback. Would you like to speak with a Patient Advocate?
---