Meet Dr. Edmund K. Moon
Interventional Pulmonologist & Contributing Writer
Dr. Edmund K. Moon is an interventional pulmonologist and associate professor of medicine at the Hospital of the University of Pennsylvania. He is currently researching new immunotherapies for mesothelioma.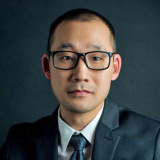 Last modified: October 18, 2023
Quick Facts
Certifications:

Board Certified in Pulmonary Disease
Bachelor of Arts in Biology and Psychology

Expertise:

Interventional Pulmonology
Immunology
Oncology
About Dr. Moon
Dr. Edmund Moon specializes in diseases that affect the respiratory system, such as malignant pleural mesothelioma. His current research is helping to identify and develop new types of immunotherapy for mesothelioma. He shares this expertise as a contributing writer for The Mesothelioma Center, the nation's most trusted mesothelioma resource.
Moon is an associate professor of medicine at the Hospital of the University of Pennsylvania. He earned a Bachelor of Arts in biology and psychology from The Johns Hopkins University in 2000. In 2004, Moon graduated from the Doctor of Medicine program at the University of Maryland School of Medicine.
At Penn Medicine, Moon investigates the anti-tumor function of T cells, a type of immune cell the body typically uses to fight infection. His research focuses on discovering how the immune system interacts with cancer to create new and better forms of immunotherapy, such as measuring immune levels after novel immunizations in a 2022 study.
In 2019, Moon and his fellow researchers published a report titled Phase I Study of Lentiviral-Transduced Chimeric Antigen Receptor-Modified T Cells Recognizing Mesothelin in Advanced Solid Cancers. The study involved testing CAR T cells against specific biomarkers to find better ways of identifying and treating mesothelioma.
"Earlier this year, my colleagues and I published research on why some lung cancer patients may not respond to T cell immunotherapy," Moon said, describing his recent clinical trials on immune checkpoint inhibitors. "In many cases, tumor cells can defend themselves by compensating with other inhibitory molecules.
"Our research discovered that combining therapies that blocked PD1 and TIM3 checkpoints resulted in greater tumor control than inhibiting PD1 alone," he said. "These results will help lead to more discoveries of the optimal combination of immunotherapies for mesothelioma patients."