Dr. Peter J. Wild
Pathologist & Contributing Writer
Dr. Peter J. Wild is a senior fellow at the Frankfurt Institute for Advanced Studies in Germany. Since 2018, he has served as director of the Dr. Senckenberg Institute of Pathology at University Hospital Frankfurt.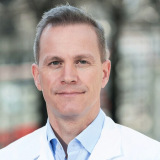 Last modified: December 20, 2022
Quick Facts
Certifications:

Swiss Medical Certificate
Certificate in Pathology
Heidelberg University, Medical Biometrics
University of Regensburg, M.D.

Memberships:

Frankfurt Institute for Advanced Studies (Senior fellow)
Hamburg Medical Association
German Medical

Expertise:

Pathology
Research
Genomics
Proteomics
Pleural Mesothelioma
About Dr. Wild
Dr. Peter J. Wild has been director of the Dr. Senckenberg Institute of Pathology, University Hospital Frankfurt since 2018 and has been affiliated with the Wild Lab, University Hospital Frankfurt MVZ GmbH, since 2019.
He often shares his expertise as a contributing writer for The Mesothelioma Center at Asbestos.com, the nation's most trusted mesothelioma resource.
Wild served as a medical officer in the Department of Pathology and Molecular Pathology at the University Hospital Zurich from 2010 to 2012. He was appointed assistant professor for systems pathology and became an attending physician at University Hospital Zurich in 2012.
As chief investigator and director of the laboratory for high-throughput genomics and proteomics at University Hospital Zurich, Wild was responsible for the integration of next-generation sequencing and mass spectrometry techniques into clinical practice.
In 2020, Wild was named senior fellow at the Frankfurt Institute for Advanced Studies, Frankfurt am Main. In 2022, Wild published research on the prevalence and impact of the small duct and large duct types on survival in patients with intrahepatic cholangiocarcinoma.
Under the leadership of Wild, the Dr. Senckenberg Institute has established itself as one of the first digital institutes for pathology. His goal is to make diagnostic and treatment decisions more precise for clinical physicians by utilizing genomic methods and medical knowledge made possible by big data.
Through his laboratory, better personalized medicine is being uncovered through pathological findings, molecular pathological data, annotated digital histological images and known interactions between genetic changes and drugs.
Wild believes more accurate predictions can be made in the future for each individual patient.