Health & Wellness
Marinol Pills: Side Effects & Uses for Chemotherapy
Fact Checked
Our fact-checking process begins with a thorough review of all sources to ensure they are high quality. Then we cross-check the facts with original medical or scientific reports published by those sources, or we validate the facts with reputable news organizations, medical and scientific experts and other health experts. Each page includes all sources for full transparency.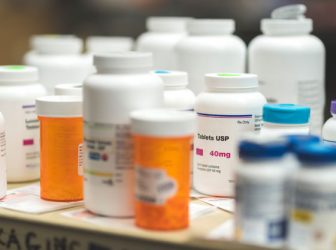 As the debate over the legalization of marijuana continues across the country, it shines a light on Marinol pills, an FDA-approved synthetic version of cannabis that helps cancer patients overcome some of chemotherapy's nasty side effects.
While chemotherapy kills cancer cells and reduces tumors in cancer patients, including those diagnosed with mesothelioma, it also produces some negative reactions, such as vomiting and loss of appetite.
The loss of appetite is especially problematic for patients recovering from cancer treatment because a balanced diet will help them fight off dangerous infections, maintain their weight and energy, and help them bounce back to good health at a faster pace.
Although the U.S. Food and Drug Administration approved Marinol nearly 30 years ago to treat nausea and vomiting caused by chemotherapy, it's worth addressing the pros and cons of the synthetic version of marijuana as the dispute over its botanical version continues.
What Are Marinol Pills?
The U.S. Food and Drug Administration first approved Marinol pills (dronabinol) in 1985 to treat chemotherapy-induced nausea and vomiting. The federal agency in 1992 expanded the use of the drug for the treatment of anorexia associated with weight loss in patients with AIDS.
Marinol is a synthetic form of tetrahydrocannabinol (THC), the active component in marijuana that gives the plant its psychoactive qualities. Unlike marijuana, Marinol can only be taken orally in soft gelatin capsule form in 2.5mg, 5mg or 10mg dosages.
The drug usually is taken one to three hours before chemotherapy, and again two to four hours after chemotherapy, as directed. A doctor or nurse will choose which dose is right for you based on your body weight and reaction to the medication.
Pros of Marinol Pillsbinding
Marinol can help cancer patients experiencing appetite loss to maintain adequate caloric and nutrient intake from food sources.
A 1995 study that monitored the effects of Marinol on patients with AIDS-related weight loss and anorexia showed 38 percent of subjects taking the drug experienced increases in appetite and decreases in nausea.
Marinol reduces chemotherapy-induced nausea and vomiting by binding to CB1 receptors in the brain that control these side effects.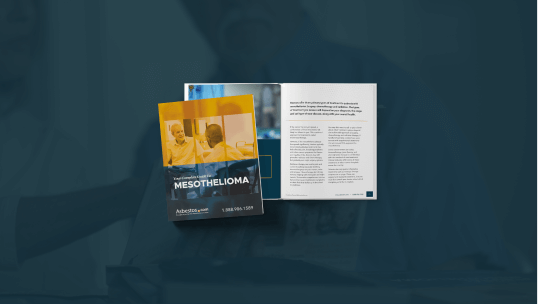 Alternative Mesothelioma Treatments
Access the latest information on alternative medicine and how nutrition aids treatment.
Marinol Pill Side Effects
Patients who are prescribed Marinol for the relief of their cancer symptoms should be aware of the medication's potential negative side effects.
According to the American Cancer Society, Marinol may cause drowsiness and dizziness, which can affect activities such as driving. It can also have rare and serious side effects, such as seizures, headaches, confusion, vision changes, irregular heartbeat and severe or persistent dizziness.
It's important to note that Marinol can cause psychological dependence, which can lead cancer patients to become addicted to the drug.
If you are experiencing addiction or any other serious side effects, it is recommended that you contact your doctor immediately.
Marinol Pills vs. Marijuana
Aside from the fact that Marinol can only be taken orally, there are a few key differences between synthetic THC and botanical marijuana.
According to the Gene Upshaw Memorial Tahoe Forest Cancer Center, Marinol provides standardized THC concentrations and does not contain the other 400 uncharacterized substances found in smoked marijuana, such as carcinogens or fungal spore.
It is also not associated with the quick high of smoked marijuana.
However, patients who have tried both say marijuana is a more effective method for relieving their symptoms.
Synthetic THC lacks several of the therapeutic compounds or cannabinoids that are available in natural cannabis. It is also much more effective at binding to CB1 receptors in the brain, which can trigger reactions such as seizures and psychosis.
Some mesothelioma patients also claim cannabis oil, another alternative treatment extracted from marijuana, has helped strengthen their immune system to fight off diseases.
The Future of Marinol
Marinol was initially developed because medical marijuana was not readily available to most cancer patients.
While it is still not legal on a federal level, medical marijuana is now legal in 23 states and Washington, D.C., making it possible for patients who live in those states to have access to it.
Cancer patients don't have to go at it alone.
Marinol and many other herbal remedies are available to help alleviate treatment symptoms, but always consult your doctor to find out which alternative therapy is right for you.
Free Mesothelioma Resources
Get Access to Free Resources for Patients & Loved Ones