Treatment & Doctors
My Unexpected First Scan Result with Keytruda for Mesothelioma
Fact Checked
Our fact-checking process begins with a thorough review of all sources to ensure they are high quality. Then we cross-check the facts with original medical or scientific reports published by those sources, or we validate the facts with reputable news organizations, medical and scientific experts and other health experts. Each page includes all sources for full transparency.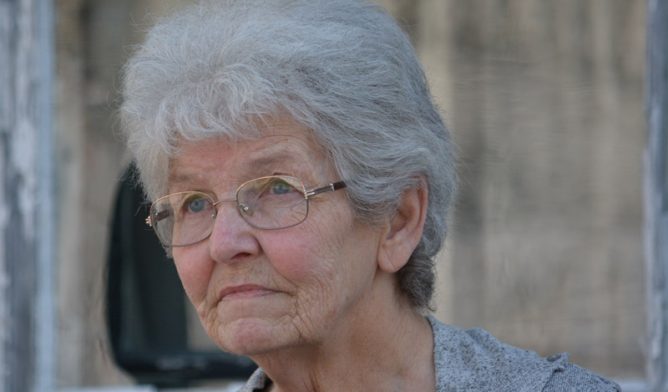 Going into my first CT scan after three months on Keytruda, I was prepared for bad news.
For the last few weeks, I've had pressure in the side of my chest. It's hard not to think it was related to my mesothelioma.
But it's impossible to determine the cause without a scan. So I just spent weeks muddling over scenarios in my head. Were the tumors growing or was the pressure related to muscles, nerves or something else?
Then my oncologist walked in the room with a smile on his face.
The scan showed almost no change — which is a good thing. The two small spots that led to my unsuccessful third round of chemo and eventually Keytruda were still there, but the scan showed no visible growth.
Even if there was growth, it was so minor over a three-month period that the Keytruda seems to be doing something, even if it's not working at full strength.
Bottom line: It's not in the fail category, and that means it's a success at this point.
My oncologist also noted that it can take a while for the Keytruda to kick in.
It was an easy decision to keep using it. My stance has always been that if a treatment isn't presenting debilitating side effects that impact my quality of life, I'm fine with moving forward.
On a Better Path with Keytruda
The goal of this first scan was no noticeable or substantial tumor growth. We'll really start getting answers in the next six months with my next two scans. That's when Dr. Jackman will compare the scans cumulatively to see what changes — if any — occurred.
He said as long as I'm doing OK and the cancer stays under control, we'll continue using Keytruda potentially for two years.
The one thing everyone has said about Keytruda is that it affects each patient differently. You can't look at results and success rates across the board.
Before agreeing to start Keytruda, I asked Dr. Jackman about what would happen if I stopped all treatment. He said I would likely have six months to a year.
The way I look at it, if my scans aren't showing any noticeable growth after three months, I'm already on a better path than if I forwent all mesothelioma treatment.
Every Day Is a Gift
I'm always prepared to hear that a treatment isn't working and that my cancer has spread.
The way I look at it, I'm not even supposed to be here. When I was diagnosed, the idea of surviving close to seven years with mesothelioma was a pipe dream.
After my surgery in 2012, every day, week, month and year has been a gift.
It's that mindset that helps me mentally prepare for bad news. There will come a day where there's nothing else doctors can do — and I'm OK with that.
Part of it is my medical background as a nurse, but I've also lost my parents at a young age and lost my husband 17 years before I was diagnosed with cancer.
Death isn't something I dread. I don't wish it to happen, but I'm content with it.
The most important thing for me is being informed so I can make informed decisions about my health and quality of life.
I don't see the point in being angry or regretful with this disease. There's no sense in dwelling on it. I have it, and there is no definitive cure.
What's important is how I choose to live the rest of my life. You can make the most of what you have, and that's how it should be.
Medically Reviewed by Top Mesothelioma Doctors
Free Mesothelioma Guide