Awareness & Research
Asbestos Awareness Week: Identifying Hidden Exposure Risks
Fact Checked
Our fact-checking process begins with a thorough review of all sources to ensure they are high quality. Then we cross-check the facts with original medical or scientific reports published by those sources, or we validate the facts with reputable news organizations, medical and scientific experts and other health experts. Each page includes all sources for full transparency.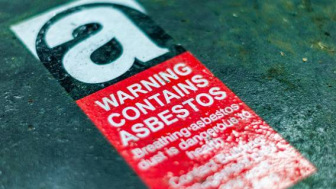 Global Asbestos Awareness Week begins April 1. It's the perfect time to shine a light on asbestos use and the health risks associated with exposure.
In 2007, when I was first diagnosed with mesothelioma, I didn't know the facts about asbestos exposure that I know now. This cancer was foreign to me and I felt as if I was going down an unknown path. To be honest, it was a somewhat lonely road.
No doubt about it, my case is rare. Peritoneal mesothelioma is already rare, but being a 21-year-old woman of color with mesothelioma was unheard of in 2007 when I was diagnosed. Typical mesothelioma patients are white males in their late 60s with blue-collar backgrounds.
One of the things that had remained a mystery to me throughout my mesothelioma journey was how I was exposed to asbestos, which not only causes mesothelioma but other diseases as well.
Uncovering Asbestos Exposure History
In most cases patients are aware of where they were first exposed to asbestos, often through their occupations. Such places include shipyards, construction sites and mines.
I am not a mathematician, but according to my calculations I was exposed to asbestos when I was a toddler. Yep, a toddler. Given my young age, it was difficult for me to even grasp where I could have been exposed.
Years after finishing mesothelioma treatment, and with my cancer in remission, I tried to trace my asbestos exposure history.
I was determined to find answers, but after years of going back and forth with lawyers and investigators, finding the source of my exposure took a back seat. My thoughts were focused on the fact that I was healed and cancer-free.
Eventually I found some information on the origin of my asbestos exposure. When I was younger I stayed with my grandparents in apartments that were built in 1970. The housing had its fair share of being in the news for various reasons, including city citations and not meeting building codes.
The apartments always had some type of remolding, construction or repairs taking place when I was a child. Given this news, it was apparent where my exposure came from. To add to this, my grandfather was a construction worker, and in the 1980s asbestos was still being used in certain building materials.
Raising Awareness of Asbestos Risks
I was surprised to find out after doing research that asbestos is still present in some products today. So many people are unaware of what asbestos is or where it could be hiding.
The U.S. enacted legislation limiting the use of asbestos but it hasn't completely banned it. Currently the United States also imports products containing asbestos from different countries.
Asbestos has been found in floor tiles, drywall, children's toys and a variety of consumer products. That means millions of Americans were being exposed and didn't know it.
These hidden risk factors have impacted my life greatly because it has made me more aware of certain products I use. I remember being in orientation for work and during the PowerPoint they showed a statement about known asbestos present in the building.
If I hadn't known what asbestos was, I might have let them move swiftly on to the other slides, which is probably what so many others do. But I asked questions and voiced my concerns. It's the same with my children. I am very careful with the products we use as a family as well as the places we frequent. It's vital for all of us to be aware of any unknown risks we may be taking daily.
Moving forward, I couldn't leave you hanging without making you aware of some everyday products you may encounter that could contain asbestos. These include:
Bowling balls
Brakes
Crayons
Modeling clay
Makeup
Talc
If people knew the dangers of asbestos and helped advocate for a ban, I do believe we could prevent mesothelioma and other asbestos-related diseases.
Now is the time to help raise awareness of asbestos and protect our families from unnecessary exposure.