NCI-Designated Cancer Center
Cancer center recognized by the National Cancer Institute as one that meets rigorous standards for multidisciplinary, innovative research focused on developing new and improved approaches to preventing, diagnosing and treating cancer.
The University of Arizona Cancer Center in Tucson is known for its multidisciplinary clinics and comprehensive treatment center for people with asbestos-related diseases. Dr. Linda Garland directs clinical trials through the Lung Cancer Program and studies therapies for thoracic malignancies.
Get in Touch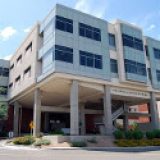 3838 North Campbell Ave, Tucson, AZ 85719
Excellence Throughout at Arizona Cancer Center
At the University of Arizona Cancer Center (AZCC), patients can expect top-notch care from a multidisciplinary team of cancer experts.
Founded in 1976, AZCC was among the first facilities in the nation to earn the designation of comprehensive cancer center from the National Cancer Institute (NCI). It is currently one of 41 cancer centers in the United States to boast this distinction, and the only one headquartered in the state of Arizona.
As a comprehensive cancer center, AZCC upholds its responsibility to conduct research to facilitate more effective mesothelioma treatment options and reduce the overall burden of cancer-related deaths. The center excels in aligning laboratory, clinical and population-based research to benefit its cancer patients, and also performs education and outreach to bring its latest findings to the community.
While the cancer center's primary locations are at the University of Arizona in Tucson and St. Joseph's Hospital and Medical Center in Phoenix, it also has more than a dozen research and education offices throughout Arizona, Colorado and Mexico. In addition, AZCC completed construction of an outpatient clinic on the Phoenix Biomedical Campus in downtown Phoenix.
Arizona Cancer Center Treats Asbestos-Related Diseases
The University of Arizona Cancer Center offers therapy for a wide range of cancers. Patients receive treatment from one or more of the center's 13 multidisciplinary clinics, each with its own team of physicians and health care professionals.
The cancer center's Southwest Lung Cancer Program offers comprehensive, personalized treatment options for people diagnosed with asbestos-related diseases like mesothelioma and small and non-small cell lung cancer.
After AZCC doctors determine a patient's unique needs, they assign a team of nationally renowned cancer specialists to collaborate throughout the course of treatment. The diverse team may include one or more experts in surgery, radiology, medical oncology, pathology, hematology and supportive care.
Medical oncologists at AZCC provide mesothelioma and lung cancer patients with access to highly targeted drugs that can kill the cancer with minimal toxicity to healthy cells. In addition, patients can receive thoracic surgery with minimally invasive techniques like video-assisted thoracoscopic surgery (VATS), and radiation therapy with state-of-the-art equipment, including stereostatic body radiosurgery and TomoTherapy. AZCC also refers patients to clinical trials that evaluate the latest breakthroughs in treatment.
Innovative Medical Team at Arizona Cancer Center
The University of Arizona Cancer Center is home to several doctors who are breaking ground in the prevention and treatment of lung cancer and mesothelioma.
Directing the cancer center's Lung Cancer Program is Linda Garland, M.D., a medical oncologist who investigates experimental therapies for several cancerous diseases of the chest. Under her guidance, Garland's research team identifies and evaluates novel cancer therapies, including new chemotherapy agents and targeted treatments that change the course of disease on a molecular level.
In 2010, with the help of pre-operative chemotherapy from Garland and post-operative radiation therapy from Alexander Chi, M.D., thoracic surgeon Jonathan Daniel, M.D., performed the first successful extrapleural pneumonectomy in Southern Arizona. This radical mesothelioma surgery, which involves removal of the tumor, the lung, the diaphragm and the covering of the heart, can significantly improve patient survival.
Because this approach requires smaller incisions, it shortens the patient's hospital stay, dramatically reduces blood loss and lowers the risk of infection and death. It also enables doctors to keep the pleural lining of the lung fairly intact during removal, which reduces the possibility of the surgeon leaving cancerous tissue behind.
Arizona Cancer Center Stresses Clinical Research Program
AZCC has a strong commitment to clinical research, which allows the center to provide patients with innovative drugs and treatment strategies that may not be available elsewhere. The center boasts one of the largest cancer prevention and control programs in the nation, and is a leader in prevention research for cancers of the lung, breast, colon, prostate and skin.
With more than $70 million in annual research funding, AZCC translates the latest laboratory discoveries into improvements in patient care. The cancer center's research has led to the development of at least 17 bio-technology and pharmaceutical companies, including Ventana Medical Systems, DeMetrix, Arizona Cancer Therapeutics and Cancer Prevention Pharmaceuticals.
In the cancer center's 73 research labs, hundreds of doctors, scientists, graduate and undergraduate students, postdoctoral fellows and technicians investigate the cellular and molecular changes that lead to cancer. By improving our understanding of how cancer forms and spreads, researchers can develop better ways to prevent and treat it. To achieve this goal, the University of Arizona Cancer Center has four collaborative research programs: Cancer Biology, Cancer Imaging, Cancer Prevention and Control and Therapeutic Development. A fifth program, Behavioral and Social Sciences Research, is currently in development.
Mesothelioma Clinical Trials at Arizona Cancer Center
A phase I/II clinical trial evaluating INCB001158 as a single agent and in combination with pembrolizumab to treat advanced/metastatic solid tumors, including mesothelioma cancer.