About Linda Garland
Accolades

Pleural and Lung Cancer

Team Leader
Garland serves as director of the clinical lung cancer program and associate professor of clinical medicine at the University of Arizona Cancer Center. Hailing the recent advances in genetic tumor profiling, she contributed to an article entitled "Individualizing Mesothelioma Treatment: Small Steps into a Brighter Future."
The article, co-authored by highly-regarded surgeon Raja Flores (Mount Sinai Medical Center, New York) and oncologist Anne Tsao (MD Anderson Cancer Center, Houston), calls for increasingly personalized treatments for mesothelioma patients based on those advances being made.
"[Mesothelioma's] relative rarity, biologic heterogeneity and inherent chemotherapy- and radiation-resistance continue to challenge efforts to discover and develop novel therapeutic strategies," she wrote. "However, the availability of pleural tumor from diagnostic pleural biopsies and pleurectomy specimens provides a distinct opportunity for molecular/genetic studies that can yield prognostic and predictive biomarkers, upon which individualized therapy can be designed."
Research and Specialties
Garland, who specializes in medical oncology, has research interests in several malignant chest diseases and the use of experimental therapeutics. Diseases of particular interest to her include lung cancer, mesothelioma and other rare mediastinal tumors. She has a special interest in designing "finely-tuned" therapies.
Her clinical focus centers on mesothelioma, small-cell lung cancer, non-small cell lung cancer, head and neck cancer and thyroid cancer. While the prevalence of lung cancer has helped medical researchers make rapid advances in treatment, the rarity of mesothelioma (only 3,000 new cases annually in the United States) and previous lack of research money has produced slower growth. But the potential for dramatic, future progress exists.
Linda Garland M.D.

We predict that over the next 5 to 10 years, we will have a small but expanding set of validated predictive and prognostic molecular/genetic biomarkers that can be used in the clinic to personalize the treatment of mesothelioma. Central to this framework is the rigorous harvesting and optimal processing of tumor and other relevant tissues for molecular/genetic analysis, now considered de rigueur for other tumor types such as NSCLC."
She cites the personalization of chemotherapy as one strategy that may lead to improved clinical outcomes.
"There is new data suggesting that this will be possible for mesothelioma," she explains. "Two studies have reported on predictive biomarker analysis for pemetrexed-based therapy."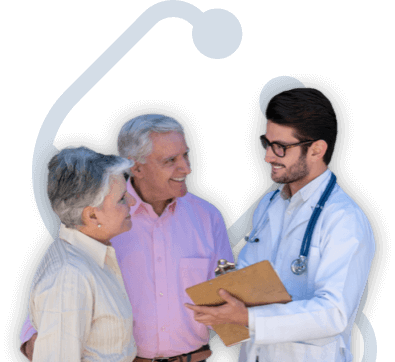 Talk to a Doctor About Your Diagnosis
We can help you or a loved one get in contact with Dr. Garland and find the treatment that's best for you.
Get Started Today
Personalized Medicine
Her quest for more personalized medicine isn't limited to mesothelioma, which is caused by exposure to asbestos. She has done similar research with thyroid cancer, along with head and neck cancer and different types of lung cancer.
"My clinical and research interests are in experimental therapeutics, with focus on malignant diseases of the chest," she wrote as a summary of her research activity on the Arizona Cancer Center website. "Novel targets for therapeutic design, including targets in signal transduction pathways conferring drug resistance, are being identified. We are designing trials … thus providing more potent anti-cancer activity."
See More Top Mesothelioma Doctors
Dr. Linda Garland's Publications
In 2011, Garland authored "Chemotherapy for Malignant Mesothelioma," which discussed the history and future of chemotherapeutics for mesothelioma patients. This article appeared in Current Treatment Options of Oncology, and her other articles have appeared in the Journal of Thoracic Oncology, Clinical Lung Cancer and the Journal of Clinical Oncology.
Disclaimer: Dr. Linda Garland has no professional affiliation with Asbestos.com.

Get Help Contacting this Doctor
Find an Active Mesothelioma Clinical Trial
Find Now
1 Cited Article Sources
The sources on all content featured in The Mesothelioma Center at Asbestos.com include medical and scientific studies, peer-reviewed studies and other research documents from reputable organizations.
How did this article help you?
What about this article isn't helpful for you?
Did this article help you?
Thank you for your feedback.
Would you like to speak with a Patient Advocate?
Last Modified August 19, 2020