About Anne Tsao
Accolades

Pleural and Lung Cancer

Excellence in Research

Team Leader

Works for Specialty Center
Tsao studies head and neck cancers, including the treatment of aerodigestive malignancies, and thoracic cancers, specializing in mesothelioma.
Hired by MD Anderson after completing her fellowship at the Houston campus in 2004, Tsao is part of a mesothelioma focus group that works closely with the hospital's surgeons, research nurses, lung specialists and radiologists. The team, made up of about 30 physicians, matches each patient with a clinical trial that it considers to best suit the patient's case.
Dr. Anne Tsao

Director, Mesothelioma Program

"There is hope. Patients with mesothelioma can certainly exceed the median survival (rate)."
Multidisciplinary Approach to Treatment
She often stresses the benefits of the multidisciplinary approach offered by a large center. "Not only do we have the clinical research program, but we have a very active laboratory-based program as well because we're trying to find a cure for this tumor," Tsao said.
Tsao's involvement with the MD Anderson Cancer Center continues beyond her clinical practice. She is an associate professor in the Department of Thoracic/Head and Neck Medical Oncology and the director of the Thoracic Chemo-Radiation Program. She also serves as the chair of MD Anderson's Clinical Research Committee.
One of the clinical research projects Tsao has supervised was a Phase I trial that yielded tumor shrinkage after four weeks of treatment with a specific mesothelioma drug called dasatinib.
Tsao completed clinical research on the impact of smoking for those with non-small cell lung cancer. The findings of her 2008 American Society of Clinical Oncology study show that Ncadherin is upregulated in mesothelioma.
Her expertise in the treatment of mesothelioma puts her in demand for interviews and as a public speaker. Her medical opinions have been published in a number of medical journals, including the Journal of Thoracic Oncology and the International Journal of Cancer Prevention. She has contributed to 22 manuscripts since 2001.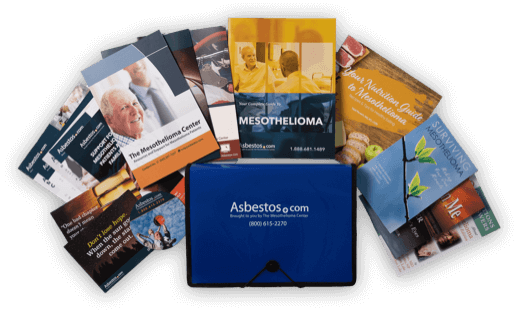 Get a Free Mesothelioma Guide
Free information, books, wristbands and more for patients and caregivers.
Get Your Free Guide
Looking Ahead in Mesothelioma Treatment
Tsao is an active proponent of proton therapy and works with the advanced imaging guidance system at the MD Anderson Proton Therapy Center, which has technology to target cancer in the lungs with exactness. In her current position, she hopes to develop a comprehensive and translation program, using basic science to create novel treatments.
"We need to make a breakthrough…and I do believe that systematic therapy with targeted agents is the way to go," Tsao said of the trial, which is supported by the U.S. Department of Defense."
In the past, many pathologists and oncologists sought therapies that would apply to a broad spectrum of cancer types. Instead, Tsao encourages researchers to individualize cancer treatment, which includes looking for personalized medicine and focusing on the molecular mechanisms of the disease.
This will require pathologists to conduct accurate histologic subtyping and distinguishing between adenocarcinoma, squamous cell carcinoma and neuroendocrine cancer.
Tsao's plans for research continue on a global scale. She will further her mesothelioma study through SWOG (formerly known as the Southwest Oncology Group), a cancer research cooperative group supported by the National Cancer Institute, and efforts in Latin America.
She is the national principal investigator for SWOG and serves on their Mesothelioma Steering Committee.
Dr. Tsao's Publications
Tsao has published 14 journal articles discussing the treatment of mesothelioma, lung cancer and other head and neck cancers. Her works have been accepted by the Journal of Molecular Cancer Therapeutics, the Journal of Clinical Oncology and the Journal of Thoracic Oncology, among others.
See More Top Mesothelioma Doctors
Disclaimer: Dr. Anne Tsao has no professional affiliation with Asbestos.com.

Get Help Contacting this Doctor
Find an Active Mesothelioma Clinical Trial
Find Now
7 Cited Article Sources
The sources on all content featured in The Mesothelioma Center at Asbestos.com include medical and scientific studies, peer-reviewed studies and other research documents from reputable organizations.
How did this article help you?
What about this article isn't helpful for you?
Did this article help you?
Thank you for your feedback.
Would you like to speak with a Patient Advocate?
Last Modified December 9, 2019