Pleural Specialist
A medical doctor who treats pleural mesothelioma, an asbestos-related cancer that develops in the pleura, which is the thin lining that covers the lungs and chest wall.
Dr. Stephen Swisher
Thoracic Surgeon
Table Of Contents
Dr. Stephen Swisher serves as the MD Anderson Cancer Center Department Chair for Thoracic and Cardiovascular Surgery. After more than 15 years in the field, he is regarded as one of thoracic surgery's leading experts.
Although Stephen Swisher studied history and biology at Stanford University, he became a surgeon after obtaining a medical degree and graduating with surgery honors from the University of California San Diego.
U.S. News & World Report lists Swisher in the top 1 percent of thoracic surgeons in the United States. Peer-nominated within his specialty, Swisher is considered an expert in cancer staging research and treatment of thoracic malignancies. His surgical staging experience includes many of the most advanced techniques, including laparoscopy, peritoneal lavage and mediastinoscopy, which he wrote about in a journal article for the Annals of Thoracic Surgery.
Genetic studies make up the majority of Swisher's research. These studies are making strides in making treatment-resistant cancers, such as mesothelioma, more receptive to therapy. Swisher's laboratory has identified the genetic chain that causes radiation resistance as well as a novel gene that plays a crucial role in the development of lung tumors.
In an article he wrote for the University of Texas MD Anderson Cancer Center, he explained the importance of genetic research. "Further efforts in our laboratory are focused on identifying strategies to overcome…chemotherapy resistance."
Contact Dr. Stephen Swisher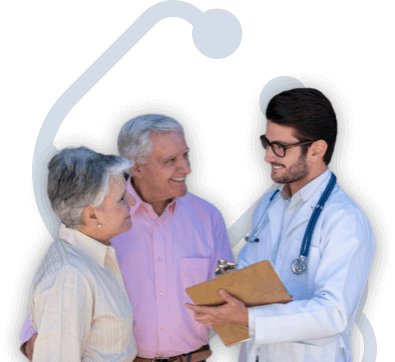 Talk to a Doctor About Your Diagnosis
We can help you or a loved one get in contact with Dr. Swisher and find the treatment that's best for you.
Mesothelioma Research
In 2005, Swisher observed a phase 2 clinical trial of intrapleurally-administered chemotherapeutic drugs for mesothelioma patients. He later served on a team that investigated the effectiveness of an extrapleural pneumonectomy/radiation combination to treat the cancer. Another one of his projects analyzed the risk factors of atrial fibrillation faced by mesothelioma patients after receiving thoracic surgery.
Many of Swisher's projects have received funding from the National Institutes of Health, including a 2001 study of cell death in mesothelioma cell lines. Swisher's research has been acknowledged internationally, and he was asked to present his studies on resecting metastatic pulmonary tumors at the 2010 UAE Cancer Congress.
Swisher is board certified by the National Board of Medical Examiners, the American Board of Surgery and the American Board of Thoracic Surgery. He is currently a member of more than 20 professional organizations, including the American Association for Cancer Research, the American College of Surgeons Oncology Group and the American Society of Clinical Oncology.
Dr. Swisher has earned four promotions at MD Anderson.
Dr. Stephen Swisher's Publications