About David C. Rice
Accolades

Pleural and Lung Cancer

Minimally Invasive Surgery

Video-Assisted Thoracoscopic Surgery

Board Certified in Surgery

Board Certified in Thoracic Surgery
Rice's primary interest involves managing mesothelioma with surgery. Throughout his research, Rice has worked with some of the most renowned specialists to further understand the effects of using intensity-modulated radiation therapy after performing surgery.
While studying the outcome of this approach, Rice has maintained a focus on improving the survival rate in the patients he treats.
His research has also helped improve some of the approaches used to diagnose and stage asbestos cancer before surgery. Rice is currently part of a multinational program that is responsible for revising the present staging system.
Mesothelioma Expertise
Because of his expertise in mesothelioma treatment, Rice has been invited to speak at national and international events. Much of his work has been published and he currently serves on the Scientific Advisory Board of the Mesothelioma Applied Research Foundation.
Even though mesothelioma may require aggressive treatment approaches to see results, Rice's methods to treat patients with thoracic tumors often involve less invasive procedures. Patients not looking to combat some of the harsh side effects that accompany common mesothelioma treatments find his approach more desirable.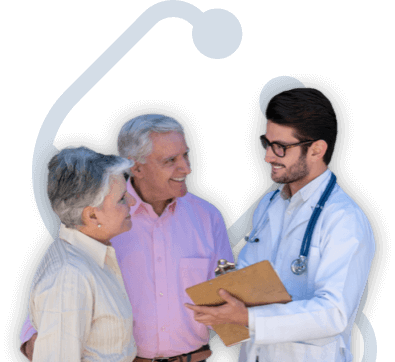 Find the Best Treatment
Connect with a mesothelioma doctor and find the treatment that's best for you.
Get Help Now
Since graduating from medical school in 1991, Rice has completed residencies and fellowships at the Mayo Clinic. He continues to serve as a consultant surgeon for two nearby hospitals in Texas and was the director of the Mesothelioma Surgery Program at the University of Texas M.D. Anderson Cancer Center from 2003 to 2008.
Rice is board certified with the American Board of Thoracic Surgeons and has received several recognitions for his teachings in thoracic surgery.
Dr. David Rice's Publications
Rice's recent article, "Surgical Therapy of Mesothelioma," was published in the 2011 issue of Recent Results Cancer. He completed this article – as well as "Invited Commentary" and "Surgery for Malignant Pleural Mesothelioma" alone, but has co-authored over a dozen other mesothelioma publications.
Disclaimer: Dr. David C. Rice has no professional affiliation with Asbestos.com.

Get Help Contacting this Doctor
Find an Active Mesothelioma Clinical Trial
Find Now
2 Cited Article Sources
The sources on all content featured in The Mesothelioma Center at Asbestos.com include medical and scientific studies, peer-reviewed studies and other research documents from reputable organizations.
How did this article help you?
What about this article isn't helpful for you?
Did this article help you?
Thank you for your feedback.
Would you like to speak with a Patient Advocate?
Last Modified August 2, 2020