Pleural Specialist
A medical doctor who treats pleural mesothelioma, an asbestos-related cancer that develops in the pleura, which is the thin lining that covers the lungs and chest wall.
Dr. Ritsuko U. Komaki
Radiation Oncologist
Table Of Contents
Dr. Ritsuko Komaki at the MD Anderson Cancer Center in Houston has been a leader in the field of radiation oncology for more than 30 years, staying attuned to the latest advancements.
Get to Know Dr. Ritsuko U. Komaki
Dr. Ritsuko Komaki graduated from the Hiroshima University School of Medicine in Japan, completed her residency in radiation oncology at the Medical College of Wisconsin and finished her fellowship at the University of Texas MD Anderson Cancer Center.
She is a strong proponent of proton therapy, which precisely targets tumors while minimizing side effects and sparing nearby healthy tissues. Komaki was part of a team that pioneered treatments using pencil beam proton therapy and intensity-modulated proton therapy.
MD Anderson Cancer Center is one of the few proton therapy centers globally that offer patients with mesothelioma and other malignancies various radiation oncology advancements.
Komaki has authored or co-authored more than 500 peer-reviewed research papers and book chapters. Her latest article involved a study of patient-reported symptoms in those with non-small cell lung cancer undergoing photon chemoradiation therapy.
Contact Dr. Ritsuko U. Komaki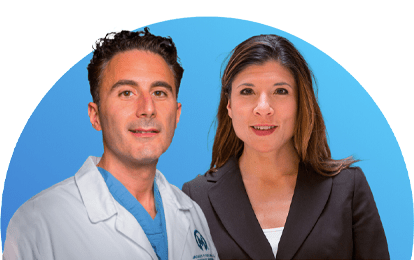 Find a Mesothelioma Specialist
Get specialized treatment from experienced mesothelioma doctors.
Specialties of Dr. Ritsuko U. Komaki
Dr. Ritsuko U. Komaki's Experience and Medical Education
Hiroshima University (M.D.)
Medical College of Wisconsin (Residency)
University of Texas MD Anderson Cancer Center (Fellowship)
Radiation Therapy Oncology Group (Lung committee co-chair)
Japanese Association of Women Radiation Oncologists (Emeritus professor)
Awards and Certifications
Board certified in radiation oncology
Gold medal, Japan Society of Therapeutic Radiology (2010)
Gold medal, Japan Lung Cancer Society (2009)
Gold medal, Japan Radiological Society (2009)
American Society of Clinical Oncology Cancer Foundation Merit Award (2009)
Juan del Regato Gold Medal (2008)
American Society for Radiation Oncology Fellow (2006)
Marie Sklodowska-Curie Medal (2006)
Publications of Dr. Ritsuko U. Komaki
Pezzi, T. et al. (2020, October 1). The Role of Prophylactic Cranial Irradiation in Limited Stage Small Cell Lung Cancer in the MRI Era. International Journal of Radiation Oncology, Biology, Physics.
Chapman, B.V. et al. (2020, June 28). Postoperative Radiotherapy for Locally Advanced NSCLC: Implications for Shifting to Conformal, High-Risk Fields. Clinical Lung Cancer.
Lin, S.H. et al. (2020, May 10). Randomized Phase IIB Trial of Proton Beam Therapy Versus Intensity-Modulated Radiation Therapy for Locally Advanced Esophageal Cancer. Journal of Clinical Oncology.
Chun, S.G. (2020, April 17). Metabolic Responses to Metformin in Inoperable Early-stage Non-Small Cell Lung Cancer Treated With Stereotactic Radiotherapy: Results of a Randomized Phase II Clinical Trial. American Journal of Clinical Oncology.
Gironda, D.J. et al. (2020). Cancer Associated Macrophage-Like Cells and Prognosis of Esophageal Cancer after Chemoradiation Therapy. Research Square.