NCI-Designated Cancer Center
Cancer center recognized by the National Cancer Institute as one that meets rigorous standards for multidisciplinary, innovative research focused on developing new and improved approaches to preventing, diagnosing and treating cancer.
Winship Cancer Institute of Emory University
Winship Cancer Institute of Emory University is a renowned medical facility in Atlanta, Georgia, with a staff of top mesothelioma physicians. Dr. Seth Force is the Thoracic Oncology Program's surgical director and Dr. Rathi Pillai leads several ongoing mesothelioma clinical trials.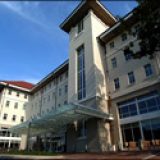 1365C Clifton Rd, Atlanta, GA 30322
Comprehensive Care at Winship Cancer Institute
The Winship Cancer Institute (WCI) of Emory University is the only medical facility in Georgia with the prestigious National Cancer Institute (NCI) designation.
Winship offers patients and families a wide range of resources, covering medical oncology, radiation oncology, surgical oncology, pulmonology, complementary therapies and social services.
Its researchers and clinicians come together to work tirelessly toward the prevention, treatment and control of cancer, producing multidisciplinary programs for today while laying the groundwork for tomorrow's advances.
More than 17,000 patients are seen each year at WCI — mostly from Georgia and throughout the Southeast — a testament to the compassionate and comprehensive care that has made it one of the top centers in America.
Latest Discoveries at Emory University's Academic Medical Center
Winship proudly displays the core values that guide staff and faculty as a commitment to every patient they see. Those values include courage, compassion, collaboration, discovery, hope, innovation and integrity.
As an academic medical center, Winship Cancer Institute of Emory University has access to the latest discoveries in cancer-cell biology and genetic testing, providing the pathways to the most up-to-date technology and therapies.
In 2017 alone, investigators at Winship conducted 250 therapeutic clinical trials involving more than 700 patients, working toward the development of more effective treatments.
Top Doctors Treat Mesothelioma Cancer at Winship
Committed to providing the best treatment for all types of cancer, the Winship Cancer Institute also has recruited some of the world's most prominent cancer researchers and physicians.
WCI boasts a leading team of oncologists and thoracic surgeons devoted to lung cancer and mesothelioma.
Dr. Seth Force is the surgical director of the Thoracic Oncology Program and the Adult Lung Transplant Program at WCI. He is the lead surgeon in cases of pleural mesothelioma.
Dr. Dong M. Shin is a medical oncologist and researcher, working to develop biomarkers that lead to more targeted therapies. Shin's research has produced positive results in the treatment of pleural mesothelioma with a combination of chemotherapy and vitamin supplementation.
Dr. Suresh Ramalingam is a hematologist and director of the Division of Medical Oncology and the Lung Cancer Program at WCI. He also is the leader of WCI's Discovery & Developmental Therapeutics Program and the chair of the Thoracic Malignancies Committee for the Eastern Cooperative Oncology Group, one of the largest clinical cancer research organizations in the United States.
Dr. Rathi Pillai is a medical oncologist who works closely with mesothelioma patients. As a member of the Discovery and Developmental Therapeutics Research Program, she is involved in several clinical trials. One of her latest trials is exploring the immunotherapy combination of Opdivo (nivolumab) and Yervoy (ipilimumab) in treating advanced cancers such as mesothelioma.
Winship Cancer Institute Benefits from Well-Funded Partnerships
Not only does WCI benefit from the support of the NCI and Emory University, but it also receives more than $28 million in annual funding from nine highly respected organizations.
Organizations That Fund Winship Cancer Institute
The American Cancer Society
The Centers for Disease Control and Prevention (CDC)
Georgia State University
University of Georgia
Georgia Institute of Technology
Georgia Research Alliance
WCI's partnership with Georgia Institute of Technology has developed into one of the leading bioengineering and biomedical research programs in the United States.
Cross-cutting initiatives like this pool the talents and resources of Winship researchers and leaders of innovative technology to improve patient care and save lives.
"Recent advancements now allow us to take a very exciting, individualized treatment approach," Ramalingam said. "We have targeted therapies, immunotherapies, that are allowing patients to live longer and live better."
Mesothelioma Clinical Trials at Winship Cancer Institute
A multicenter phase II clinical trial using the novel immunotherapy combination of Opdivo (nivolumab) and Yervoy (ipilimumab) on various rare cancers, such as inoperable mesothelioma.
A multicenter phase II clinical trial to determine if adding durvalumab to standard chemotherapy improves overall survival for patients with inoperable pleural mesothelioma.