Froedtert Hospital and Medical College of Wisconsin
Froedtert Hospital and Medical College of Wisconsin is a renowned mesothelioma treatment center and training facility in Milwaukee with a premier Thoracic Cancer Program. Specialists at Froedtert include Dr. David W. Johnstone, a highly regarded thoracic surgeon treating mesothelioma.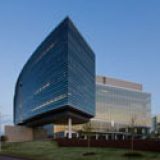 9200 W Wisconsin Ave, Milwaukee, WI 53226
Froedtert Hospital and Medical College Combines Academic, Medical Fields
Within the city of Milwaukee, you'll find a health care destination renowned worldwide for its contributions to cancer research and treatment: Froedtert Hospital and Medical College of Wisconsin. Opened in 1980, this institution combines the best of the academic and medical fields, functioning as a 500-bed academic medical center.
One area in which this hospital shines is its focus on the research, diagnosis and treatment of lung cancer and thoracic conditions, in particular. The Thoracic Cancer Program is actually considered one of the nation's premier programs for these diseases. The department is represented by a wide array of cancer experts and includes a Thoracic Surgery Program.
Within the Thoracic Cancer Program's multidisciplinary team is Mario Gasparri, M.D., a surgeon specializing in all aspects of thoracic oncology. Among his care interests are extrapleural pneumonectomies for malignant mesothelioma treatment. This program of specialists also includes William Tisol, M.D., a cardiothoracic surgeon with clinical interests in all aspects of thoracic oncology. His care emphases include mesothelioma and extrapleural pneumonectomies.

In March 2021, Froedtert Health and Holy Family Memorial announced their partnership to deliver coordinated, high-quality, academic health care in Manitowoc County. Holy Family Memorial operates as part of the Froedtert & the Medical College of Wisconsin network.
Research and Treatment Programs at Froedtert Hospital
While thoracic cancers, including lung cancer and mesothelioma, fare poorly with conventional therapies, the Thoracic Cancer Program is realizing successes with its collaborative approach. To succeed in its mission to further lung cancer research, the Thoracic Cancer Program team engages in weekly tumor board meetings to develop and administer personalized patient treatment plans, including such state-of-the-art therapies as:
Video-assisted thoracoscopic surgery (VATS), a minimally invasive approach that enables surgeons to view and operate on the lungs with smaller incisions. The options include resections, pleurodesis (fluid drainage), lobectomies and pneumonectomies.
Robotic surgery, through the da Vinci® Surgical System, a surgeon-controlled, minimally invasive method for manipulating and viewing tissue.
Stereotactic body radiation therapy (SBRT), which involves precise, high-dose radiation that targets tumors while sparing healthy organs.
Radiofrequency ablation, in which a needle electrode "super heats" tumors.
Cryoablation, in which special probes freeze and kill cancer cells.
Chemotherapy
However, beyond lung cancer and its related conditions, Froedtert scientists and physicians direct their attention and experience toward the entire spectrum of cancer subtypes. These efforts have resulted in a growing body of cancer research and clinical trials. In fact, Froedtert Health conducts 2,000 active clinical trials each year. They have also developed a host of advanced cancer treatments, including TomoTherapy, which directs high-dose, precise radiation that spares healthy organs, and computerized software that safely and accurately tracks patients' medications.
Froedtert Hospital a Major Teaching Facility
Through Froedtert Health, a regional hospital system including partnerships with local and statewide facilities, this institution has emerged as a top-tier cancer resource for Wisconsin and the surrounding region. As a result, patients have access to advanced medical practice care in 37 specialties and subspecialties. This hospital functions as a major training and research facility. The Medical College of Wisconsin is the state's largest private research institution, while Froedtert Hospital is the major teaching hospital.
More than 39,000 patients were seen at the various Froedtert hospitals in 2009 alone. These facilities and physicians consistently rank highly on prestigious surveys, like U.S. News & World Report's "Best Doctors in America" list. The Froedtert family includes 4,000 staff members, including more than more than 1,000 physicians representing every specialty and subspecialty in medicine. A wide array of medical, nursing and health technical students pursue research in cancer and other fields and regularly participate in over 2,000 active clinical trials each year, including those sponsored by the National Cancer Institute (NCI).