Pacor Incorporated
Fact Checked
Our fact-checking process begins with a thorough review of all sources to ensure they are high quality. Then we cross-check the facts with original medical or scientific reports published by those sources, or we validate the facts with reputable news organizations, medical and scientific experts and other health experts. Each page includes all sources for full transparency.
Scientifically Reviewed
An occupational scientist or another expert who specializes in occupational hazards reviewed the content on this page to ensure it meets current scientific standards and accuracy.
This Page was Scientifically Reviewed By
Pacor Incorporated made and distributed asbestos products, including contaminated products manufactured by Johns Manville. Asbestos litigation forced Pacor to file for bankruptcy in 1986. It formed an asbestos trust fund, which became part of the $631 million Manville trust.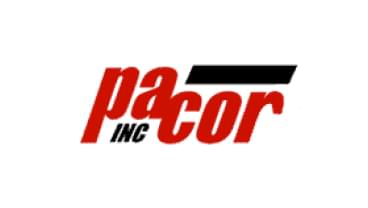 Amount in Trust: $631 million

Year Trust was Created: 1989
Page Topics
Quick Facts
Pacor's History with Asbestos
Pacor Incorporated was founded in 1921 in Philadelphia as the Philadelphia Asbestos Corporation. Under that name, the company became a leading supplier of asbestos-containing pads, pipe coverings and insulation materials during World War II.
The company used asbestos fibers in its products because the fibers are durable and naturally resistant to heat and corrosion.
One of its leading business partners was the Johns Manville Company, a prominent manufacturer of asbestos roofing materials for much of the 20th century. Pacor was a former distributor of Johns Manville's asbestos-containing products.
Thousands of asbestos lawsuits have been filed against Pacor for its use of asbestos and its distribution of Johns Manville's asbestos products.
Development of the Pacor Settlement Trust
Pacor could not handle the financial strain of asbestos litigation and filed for Chapter 11 bankruptcy in 1986.
As part of the settlement terms for emerging from bankruptcy, the company set up the Pacor Settlement Trust in 1989.
Because of its close relationship with Johns Manville as a distributor of its asbestos products, Pacor's trust became part of the Manville Personal Injury Settlement Trust. This trust, initially funded with $2.5 billion, was established in 1988 and is administered by the Claims Resolution Management Corporation.
The Johns Manville trust's current payment percentage is 5.1%. This trust is unique in that it caps attorney fees at 25%.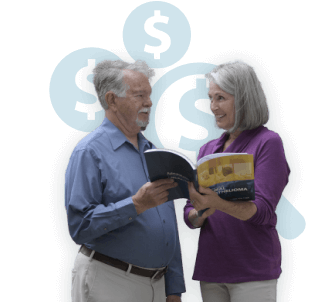 Exposed to Asbestos at Pacor Incorporated?
Gain access to trust funds, grants and other forms of compensation for you or your loved ones.
Asbestos Litigation Involving Pacor
When Pacor filed for bankruptcy, there were 4,200 asbestos lawsuits pending against the company. Pacor settled the majority of these claims out of court.
The company's bankruptcy proceedings established a test for jurisdiction over third party suits brought against companies seeking Chapter 11 protection.
Higgins v. Pacor Inc.
In the 1984 case of Higgins v. Pacor Inc., asbestos victim John Higgins, Jr. brought a civil action for work-related asbestos exposure against Pacor Incorporated as a distributor of Johns Manville's asbestos-containing products. The court found that Higgins' civil suit was not a proceeding "related to" Johns Manville's bankruptcy and the claim therefore could not be transferred to the Manville bankruptcy administration.
Under the "Pacor Test," a claim is "related" to an underlying bankruptcy case if "the outcome of the proceeding could conceivably have any effect on the estate being administered in bankruptcy." This test is still used as an important determinant in bankruptcy hearings today.
Pacor's Asbestos Products & Workers at Risk
Pacor fabricated or distributed a variety of asbestos insulation materials including:
Pacor Asbestos Cloth
Asbestos Pipe Insulation
Johns Manville's Asbestos Products
Pacor employees who helped manufacture asbestos insulation materials faced the highest risk of asbestos exposure. Asbestos exposure from Pacor insulation has the potential to cause lung cancer, asbestosis and mesothelioma cancer among workers who handled their contaminated products.
Pacor's asbestos-containing products were used in a variety of ways throughout the construction and manufacturing industries. Workers who installed, maintained or removed asbestos insulation made or distributed by Pacor were at risk of asbestos exposure.
It is well documented that Pacor shipped asbestos insulation products to the Philadelphia Naval Shipyard during World War II. At the time, use of asbestos products was mandatory on Navy ships. The shipyard workers who installed and removed these products were placed at risk for inhaling airborne asbestos fibers.
The occupations at risk of working around Pacor's asbestos insulation include:
Insulators
Mechanics
Pipefitters
Plumbers
Roofers
Tile workers
Welders
Construction workers
Industrial workers
Metal workers
Maintenance workers
Oil refinery workers
HVAC workers
Boiler workers
Shipyard workers
Veterans of the armed forces
In 2016, Epidemiology and Health published a Swedish study of asbestos-related cancer risks in different occupations. According to the data, former insulators are over 10 times more likely to develop mesothelioma than the general population.
Pacor's History
Founded in 1921, Pacor was originally called the Philadelphia Asbestos Corporation because it fabricated and distributed asbestos insulation for industrial businesses.
The company offered its services to industrial businesses rather than to the consumer market, providing insulation products to the U.S. military and a wide variety of industries.
During World War II, Pacor provided insulation to the U.S. Navy. By the 1970s, Pacor had provided insulation products and services to more than 100 businesses.
Today, Pacor Incorporated uses asbestos substitutes in the insulation it manufactures for use in the following applications:
Heat exchangers
Plastic extruders
Pumps
Turbines
Diesel engines
Valves
Joints
Pipes
The company is also a leader in the manufacture of foam insulation products, such as aerogel pipe wrap insulation products, used in both high-temperature and low-temperature applications.
The company is now headquartered in Cinnaminson, New Jersey, and maintains fabricating divisions in New Jersey, North Carolina and Georgia.
---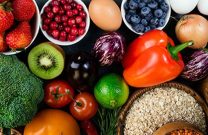 Get Free Recipes for Mesothelioma Patients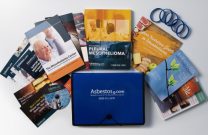 Read the Top Mesothelioma Guide for Free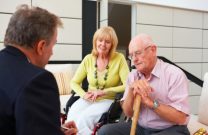 Get the Compensation You Deserve
---
Tell us what you think
Did this article help you?
How did this article help you?
What about this article isn't helpful for you?
Did this article help you?
Thank you for your feedback. Would you like to speak with a Patient Advocate?
---