Arizona Mesothelioma Lawyers
Fact Checked
Our fact-checking process begins with a thorough review of all sources to ensure they are high quality. Then we cross-check the facts with original medical or scientific reports published by those sources, or we validate the facts with reputable news organizations, medical and scientific experts and other health experts. Each page includes all sources for full transparency.
Arizona residents coping with asbestos-related diseases may be eligible for compensation and should speak with a qualified mesothelioma lawyer. Many Arizonians were exposed to asbestos through the state's mining industry and industrial sector.
File a Mesothelioma Claim
Connect with a mesothelioma lawyer to find out if you or a loved one is eligible for compensation for:
Treatment costs
Travel expenses
Lost wages
Wrongful death
Get Help Filing a Claim in Arizona
Page Topics
Filing a Claim in Arizona
According to the U.S. Geological Survey, there are at least 103 naturally occurring asbestos deposits in Arizona, and 46 chrysotile mines once operated in the state. Former miners and residents in these areas have an increased risk of developing asbestos-related diseases such as mesothelioma.
Outside of the mining industry, Arizona workers have been exposed to asbestos products at work sites such as power plants, copper mills and military bases.
Those who develop asbestos-related diseases are eligible to file a claim in Arizona, and many are eligible to file in another state. Asbestos claims include personal injury lawsuits, wrongful death lawsuits and trust fund claims.
Veterans in Arizona who develop mesothelioma may be eligible for VA benefits and VA health care in the state.
Arizona sets a time limit for filing claims, which is known as the statute of limitations. An Arizona mesothelioma lawyer has the training and experience to interpret how this law may affect your claim.
You should not rely on any information herein to make a determination about your legal rights. Please speak to an attorney licensed to practice law in your area to best understand your legal options.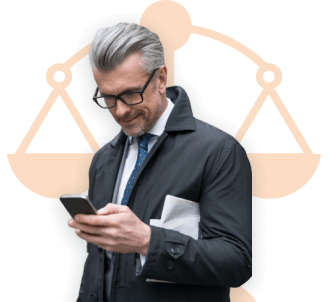 Find a Mesothelioma Attorney in Arizona
Get help finding an attorney who knows the process and can get you and your family the compensation you deserve.
Where Arizona Asbestos Exposure Occurred
Arizona's naturally occurring asbestos deposits are primarily located in Gila and Pinal counties. Asbestos mining operations began in 1872 and ended in 1982.
Vermiculite that was contaminated with asbestos was shipped from Libby, Montana, to two vermiculite processing plants in Phoenix and Glendale, Arizona, between 1951 and 1992. The soil around these sites became contaminated with asbestos.
The U.S. Environmental Protection Agency conducted cleanup efforts, and most residents living around these two sites are not currently at risk of asbestos exposure, according to the Agency for Toxic Substances and Disease Registry.
Arizona workers have been occupationally exposed at a number of job sites throughout the state, including asbestos mines, mineral processing plants, power plants, manufacturing sites, construction sites and public schools.
Arizona Industries Known for Asbestos Exposure
Asbestos mining
Vermiculite processing
Power generation
Copper milling
Construction
Manufacturing
Oil refining
Military operations
Teaching
Law Firms Practicing in Arizona
About 54% of mesothelioma plaintiffs file asbestos claims outside of the state they live in, according to a 2019 KCIC industry report. The majority of mesothelioma plaintiffs do this because many states have enacted laws that favor asbestos defendants.
Nationwide Mesothelioma Law Firms
Weitz & Luxenberg
Cooney & Conway
Simmons Hanly Conroy
Nemeroff Law
Galiher DeRobertis & Waxman
Arizona residents with mesothelioma should consider a nationwide mesothelioma law firm because they can file your claim in the best state for your type of lawsuit. They have experience working many different types of cases across the country, and they'll know which state is best for your type of claim.
One of the perks of selecting a nationwide firm is that you won't have to travel to their office.
Nationwide mesothelioma law firms know their clients are coping with a debilitating cancer that makes it difficult to travel. They will travel to you for interviews and depositions, and they won't charge you for their travel expenses.
It is in your best interest to speak with a mesothelioma lawyer to learn if you are eligible for compensation that could help your family cover medical bills and lost wages.
Asbestos Verdicts Awarded to Arizona Workers
$17 Million in 2016: An Arizona federal jury awarded $17 million to the family of a man who died of mesothelioma after exposure to asbestos at a U.S. Navy shipyard.
$4.5 Million in 1998: A jury awarded $4.5 million to a machinist who developed mesothelioma after working with asbestos products at Arizona Public Service power plants.
These are among the two highest mesothelioma verdicts awarded to Arizona workers. However, most mesothelioma lawsuits are settled before they reach trial.
Arizona mesothelioma attorneys have a track record of securing multimillion-dollar mesothelioma settlements in addition to six-figure payouts from asbestos trust funds. Just make sure you hire a lawyer who is familiar with Arizona's asbestos trust transparency laws.
Arizona Asbestos Laws and Regulations
A combination of federal and state laws regulates asbestos throughout Arizona. The Arizona Department of Environmental Quality enforces Arizona's asbestos laws and the federal Asbestos National Emission Standard for Hazardous Air Pollutants program.
In 2004, the Arizona Department of Environmental Quality and the state's attorney general filed a lawsuit against Honeywell International Inc. for environmental pollution that included asbestos. In 2008, Honeywell settled the lawsuit for $6 million.
Regulations Governing Asbestos in Arizona
Arizona Revised Statutes Title 49, Section 421: Defines Arizona's asbestos regulations and provides definitions of important terms.
Departments Overseeing Arizona's Asbestos Laws
Arizona Department of Environmental Quality: Oversees and enforces Arizona's asbestos regulations, including abatement rules and disposal laws.
Arizona Division of Occupational Safety and Health: Oversees asbestos exposure issues at job sites in Arizona.
Arizona Laws Affecting Asbestos Lawsuits
Arizona Revised Statutes Title 12, Section 542: Defines Arizona's statutes of limitations.
Arizona Revised Statutes Title 12, Section 2501 and 2505: Defines Arizona's negligence laws.
Arizona Revised Statutes Title 12, Section 782: Describes Arizona's asbestos trust transparency law.
Asbestos Litigation Trends in Arizona
Arizona lawmakers and state courts have established certain rules and procedures to manage asbestos claims in the state.
Medical Criteria: Arizona courts have barred cases from plaintiffs that cannot prove their asbestos-related condition has resulted in significant impairment. For example, asbestos-related pleural plaques do not result in significant impairment, so a patient with this condition is not eligible to file a claim in Arizona.
Right of Contribution: If two or more asbestos manufacturers are both liable for a patient's asbestos-related disease, there is a right of contribution, which means the responsibility for paying the plaintiff's damages is shared among all those responsible for the injury.
No Duty of Care for Secondary Exposure: Arizona is among the states that ruled asbestos manufacturers are not responsible for asbestos-related diseases caused by secondary asbestos exposure.
Trust Transparency: In 2015, Arizona lawmakers enacted legislation that requires plaintiffs to disclose asbestos trust claims within 45 days of filing a lawsuit.
---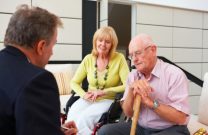 Get the Compensation You Deserve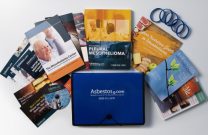 Get Your Free Mesothelioma Legal Guide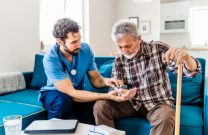 Find a Top Mesothelioma Doctor
---
Tell us what you think
Did this article help you?
How did this article help you?
What about this article isn't helpful for you?
Did this article help you?
Thank you for your feedback. Would you like to speak with a Patient Advocate?
---