Wages Lost Because of Mesothelioma
Fact Checked
Our fact-checking process begins with a thorough review of all sources to ensure they are high quality. Then we cross-check the facts with original medical or scientific reports published by those sources, or we validate the facts with reputable news organizations, medical and scientific experts and other health experts. Each page includes all sources for full transparency.
When someone cannot work because of a mesothelioma diagnosis, disability benefits may cover some of the lost wages. Full compensation may be available through legal action. A mesothelioma attorney may include loss of income in the economic damages caused by the illness when filing a claim.
File a Mesothelioma Claim
Connect with a mesothelioma lawyer to find out if you or a loved one is eligible for compensation for:
Treatment costs
Travel expenses
Lost wages
Wrongful death
Get Help Filing a Claim
Page Topics
Understanding Lost Wages
"Lost wages" refers to the money you would have made if you had been able to work. "Lost compensation" includes paid time off you used up and any bonuses or business opportunities you missed out on.
"Lost income" includes lost wages and lost compensation.
The income lost may be the patient's or a mesothelioma caregiver's. If a family member has to miss work to help care for the patient, it counts as a loss of income caused by mesothelioma.
Fast facts about lost income:
May be partially covered by disability benefits
May be fully compensated through a mesothelioma lawsuit
Should be documented when filing an asbestos claim
Factored into settlement and jury award amounts
Loss of income contributes to the financial toxicity of cancer treatment. Financial toxicity is a major side effect of cancer therapies in the U.S.
Patients often feel stress over losing their savings or going into debt because of health care bills. This stress negatively impacts their health. Some patients skip taking medications in order to cut costs.
Financial planning is vital after a mesothelioma diagnosis, especially if the disease will lead to lost wages.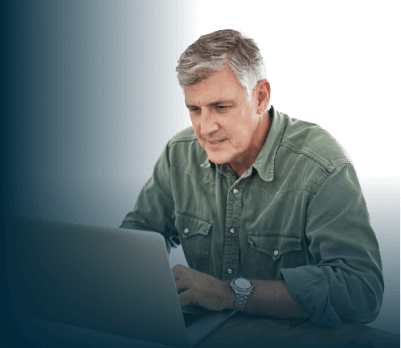 Find Out How Much Your Case Is Worth
Learn about your legal options and how much money mesothelioma patients and their loved ones have received in this free webinar.
When You Can't Work Because of Mesothelioma
If a mesothelioma patient or caregiver cannot work anymore, there are several potential resources that can replace part or all of the lost income.
Some financial resources for mesothelioma patients and caregivers include:
Disability Insurance: This type of insurance gives you a monthly payment equal to a certain percentage of your salary. Some employers offer it alongside health insurance benefits.
Workers' Compensation: Mesothelioma is often caused by occupational asbestos exposure. In these cases, patients may be eligible for workers' comp. However, this form of insurance is limited. Other legal options may provide more financial resources.
Medicare and Medicaid: Health care coverage from the government can help pay for cancer treatment. Medicare is available to senior citizens, and Medicaid covers people who have low income.
Social Security Disability Benefits: The Social Security Administration provides a monthly benefit to people who cannot work because of an illness.
VA Disability Benefits: If the mesothelioma diagnosis traces back to military asbestos exposure, the patient may be eligible for a monthly benefit from the Department of Veterans Affairs.
Mesothelioma Lawsuit Awards: If the patient's asbestos exposure was caused by a company's negligence, they can often file a personal injury lawsuit. If the person dies as a result of mesothelioma, their family may be able to proceed with a wrongful death lawsuit.
Mesothelioma Settlements and Verdicts Covering Lost Wages
Legal compensation for mesothelioma can come from a jury verdict, an out-of-court settlement or an asbestos trust fund payout. Loss of income is one factor that goes into calculating the economic damages caused by mesothelioma.
For example, David Kelemen filed a lawsuit after being diagnosed with mesothelioma in 2007. Kelemen had been exposed to asbestos-containing products while he was a machinist's mate in the Navy.
The lawsuit involved many manufacturers, and all but John Crane settled out of court. When the jury reached a verdict, it awarded Kelemen $35.5 million in compensation for lost wages, medical expenses and pain and suffering.
In 2002, a jury awarded Genevieve Gunderson $11.5 million in response to her mesothelioma lawsuit. Gunderson had developed cancer because of secondhand asbestos exposure. Her former husband brought asbestos dust home on his clothes while they were married.
Dozens of defendants reached settlements with Gunderson, leaving only Unocal at the end of the trial. The jury calculated the value of Gunderson's lost income and medical expenses to be $550,750. They added $11 million for her pain and suffering.
How to Document Loss of Income for an Asbestos Claim
To seek compensation for lost income, your claim must show how much money you were making when you were able to work.
An experienced mesothelioma attorney can help with this and all other aspects of filing the claim.
Evidence may include an official letter from your employer explaining how much you got paid and how many hours you usually worked. Remember, any paid sick leave or vacation days you used still count as lost compensation.
If you were self-employed, you may need to provide copies of invoices and tax returns to document your income.
It is more difficult to prove the value of missed business opportunities and earning potential, but your claim can still include these details. Juries may consider them when calculating economic damages.
---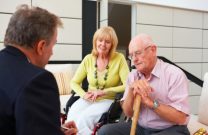 Get the Compensation You Deserve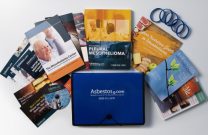 Get Your Free Mesothelioma Legal Guide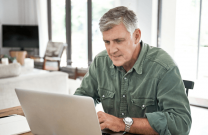 Mesothelioma Case Value Webinar
---
Tell us what you think
Did this article help you?
How did this article help you?
What about this article isn't helpful for you?
Did this article help you?
Thank you for your feedback. Would you like to speak with a Patient Advocate?
---