Hawaii Mesothelioma Lawyers
Fact Checked
Our fact-checking process begins with a thorough review of all sources to ensure they are high quality. Then we cross-check the facts with original medical or scientific reports published by those sources, or we validate the facts with reputable news organizations, medical and scientific experts and other health experts. Each page includes all sources for full transparency.
Asbestos exposure in Hawaii has occurred in homes, public buildings and commercial and industrial job sites. Residents and workers who develop asbestos-related diseases may hire a mesothelioma attorney to help them recover compensation in Hawaii.
File a Mesothelioma Claim
Connect with a mesothelioma lawyer to find out if you or a loved one is eligible for compensation for:
Treatment costs
Travel expenses
Lost wages
Wrongful death
Get Help Filing a Claim in Hawaii
Page Topics
Filing a Claim in Hawaii
According to the Hawaii State Department of Health, most residential buildings contain asbestos products in ceilings, walls, flooring and insulation.
Workers in Hawaii have been exposed to asbestos at various job sites throughout the islands, including power generation plants, manufacturing facilities and military bases.
Workers who develop asbestos-related diseases, such as mesothelioma, may be eligible to file an asbestos claim in Hawaii or another state. There are different types of claims, including personal injury lawsuits, wrongful death lawsuits and asbestos trust fund claims.
Veterans exposed in Hawaii may file a VA claim for benefits, and they have access to VA health care in Hawaii.
You should not rely on any information herein to make a determination about your legal rights. Please speak to an attorney licensed to practice law in your area to best understand your legal options.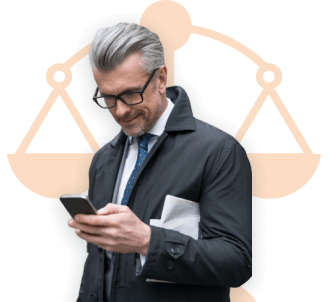 Find a Mesothelioma Attorney in Hawaii
Get help finding an attorney who knows the process and can get you and your family the compensation you deserve.
Asbestos Exposure in Hawaii
Hawaii has no naturally occurring deposits of asbestos, but that didn't prevent raw asbestos fibers from making their way into the state.
From 1954 to 1983, about 6,000 tons of asbestos-contaminated vermiculite ore was shipped from Libby, Montana, to the Vermiculite of Hawaii plant in Honolulu. In 2004, the site was added to a priority list for cleanup by the Agency for Toxic Substances and Disease Registry.
Military bases throughout the Hawaiian Islands were constructed with asbestos materials. A number of bases, including Pearl Harbor, Schofield Barracks and Fort Shafter, have dealt with extensive asbestos contamination issues.
Additionally, Hawaiian workers have been exposed to asbestos in public buildings, schools, power generation plants, manufacturing facilities, oil refineries, shipyards, construction sites, sugar mills and plantations.
Hawaiian Industries Known for Asbestos Exposure
Military operations
Shipbuilding
Construction
Farming operations
Manufacturing
Power generation
Oil refining
Insulation installation
Teaching
Law Firms Practicing in Hawaii
Hawaii residents with asbestos-related diseases should choose a nationwide mesothelioma law firm because Hawaii may not be the best state in which to file their claim.
Nationwide Mesothelioma Law Firms
Weitz & Luxenberg
Cooney & Conway
Simmons Hanly Conroy
Nemeroff Law
Galiher DeRobertis & Waxman
About 54% of mesothelioma plaintiffs in the U.S. file their claims outside of the state they live in, according to a 2019 KCIC industry report.
Firms that practice nationwide have success securing compensation with many different types of cases. They know the best state to file your claim in based upon the details of your case.
Only Galiher DeRobertis & Waxman has an office in Hawaii, and it is located in Honolulu. If you don't happen to live on the island of Oahu, you don't have to worry about traveling to their office because they are more than happy to travel to their clients.
That's one of the benefits of choosing a nationwide firm. Nationwide firms travel to mesothelioma clients because they know their clients are coping with a debilitating cancer. The travel expenses are absorbed by the firm and won't end up on your bill.
It is in your best interest to work with a top mesothelioma attorney who can get the compensation your family needs. They will hold negligent asbestos manufacturers accountable for exposing you or your loved one to asbestos.
Asbestos Verdicts Awarded to Hawaii Workers
$9.8 Million: A Hawaii jury awarded $9.8 million to a former shipyard worker at Pearl Harbor who developed mesothelioma from exposure to asbestos in the military.
$8.2 Million: In 1985, Lawrence Kaowili was awarded $8.2 million by a Hawaii jury. In 1986, the Supreme Court of Hawaii confirmed the verdict.
$5.3 Million: A jury in Hawaii awarded $5.3 million to an industrial worker who developed mesothelioma after exposure to asbestos on the job.
According to the Hawaii-based mesothelioma firm Galiher DeRobertis & Waxman, they have recovered multimillion-dollar verdicts from juries in Hawaii and secured multimillion-dollar mesothelioma settlements.
Additionally, nationwide mesothelioma law firms are also known to recover six-figure payouts from asbestos trust funds.
Hawaii Asbestos Laws and Regulations
A combination of federal and state laws regulates asbestos throughout the Hawaiian Islands.
The Hawaii State Department of Health oversees and enforces the state's asbestos laws, including certifying abatement professionals and permitting asbestos removal projects.
Regulations Governing Asbestos in Hawaii
Hawaii Administrative Rule, Title 11, Chapters 501-504: Defines Hawaii's Asbestos Rules.
Hawaii Revised Statutes Section 342P-1: Provides definitions of important terms regarding Hawaii's Asbestos Rules.
Departments Overseeing Hawaii's Asbestos Laws
Hawaii State Department of Health: Oversees Hawaii's asbestos regulations involving maintenance, abatement and disposal.
Hawaii State Department of Health, Indoor and Radiological Health Branch: Handles forms and paperwork related to the permitting of asbestos abatement projects.
Hawaii Laws Affecting Asbestos Lawsuits
Hawaii Revised Statutes Section 663-1, Tort Actions: Defines Hawaii's negligence laws.
Hawaii Revised Statutes Section 657-7: Defines Hawaii's statutes of limitations.
Asbestos Litigation Trends in Hawaii
Hawaiian lawmakers have established specific rules to manage asbestos claims in the state.
Court Exposure Standard
Hawaii courts have established a standard that each plaintiff must prove that they were exposed to the defendant's product, and that the product was a substantial contributing factor to causing the plaintiff's asbestos-related disease.
Functional Impairment
Plaintiffs in Hawaii must prove that their asbestos-related illness has caused functional impairment. A simple testimony from the plaintiff is not enough proof. Plaintiffs must submit evidence of their functional impairment, which often comes in the form of a testimony from an asbestos disease specialist and official medical paperwork, such as test results proving an official diagnosis of mesothelioma.
---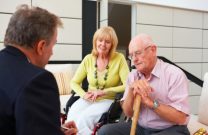 Get the Compensation You Deserve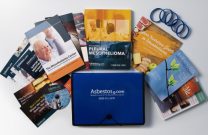 Get Your Free Mesothelioma Legal Guide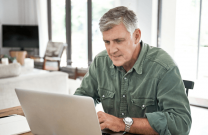 Mesothelioma Case Value Webinar
---
Tell us what you think
Did this article help you?
How did this article help you?
What about this article isn't helpful for you?
Did this article help you?
Thank you for your feedback. Would you like to speak with a Patient Advocate?
---