Mesothelioma Incidence and Trends
Fact Checked
Our fact-checking process begins with a thorough review of all sources to ensure they are high quality. Then we cross-check the facts with original medical or scientific reports published by those sources, or we validate the facts with reputable news organizations, medical and scientific experts and other health experts. Each page includes all sources for full transparency.
Medically Reviewed
A medical doctor who specializes in mesothelioma or cancer treatment reviewed the content on this page to ensure it meets current medical standards and accuracy.
This Page was Medically Reviewed By
Mesothelioma is rare. About 3,000 new cases are diagnosed in the United States each year. The U.S. mesothelioma incidence rate peaked in the late 1980s and early 1990s, but rates are down 9% from 2010 to 2014 compared to the five years prior.
Page Topics
How Common Is Mesothelioma?
There were 19,011 cases of mesothelioma diagnosed from 2003 to 2008 in the United States, according to the NIH. That is about 3,200 cases of mesothelioma a year, which means the disease is not common when compared to other cancers.
That statistic matches the National Cancer Institute's Surveillance, Epidemiology and End Results (SEER) database, which shows annual incidence rates for mesothelioma holding steady around one new case per 100,000 people.
Facts about Mesothelioma Incidence
Incidence rates are typically expressed as the number of potential cases per 100,000 people but can also be expressed in cases per million.
SEER tracks age-adjusted mesothelioma incidence rates from 1975 to 2014. Rates are down 9% from 2010 to 2014 — the latest available dataset — compared to the five years prior.
The incidence rate for Americans, in general, peaked in the late 1980s and early 1990s, topping out in 1992 at 1.49 cases per 100,000.
Epidemiology Studies Reveal Mesothelioma Incidence Rates
Researching the incidence of asbestos-related cancers for specific groups of people is a major aspect of epidemiology. Whereas the prevalence of the disease only measures the total number of cases observed at any given time, the disease's incidence also reveals a group's overall risk for the disease.
With mesothelioma statistics collected from epidemiological studies, researchers can:
Identify the populations at highest risk for developing mesothelioma.
Study changes in the incidence rate and other trends over time.
Help scientists create better measures for preventing asbestos diseases among these high-risk groups.
Establish what factors may cause mesothelioma.
Because an overwhelming number of mesothelioma cases are caused by exposure to asbestos, U.S. and global trends of the disease are closely related to trends in asbestos exposure.
Mesothelioma Incidence by Gender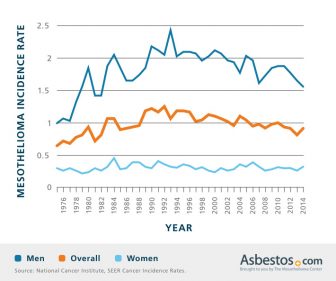 Historically, mesothelioma has been diagnosed mostly in men. And although men still represent the majority of new cases, women now account for nearly one-fourth of all cases.
According to mesothelioma statistics gathered from 1975-2014, incidence among men peaked in 1992, hitting 2.49 per 100,000. In comparison, the peak rate for women occurred in 1983 at 0.49 per 100,000. The ratio of incidence between men and women has been closer in the last 10 years than it has since SEER began tracking the data in 1975.
Overall, mesothelioma incidence in the U.S. has fluctuated minimally in the past few decades. The highest rates occurred from 1989 to 2002, with a rate of more than one case per 100,000 people each year in that span. In the last 10 years of data tracked by SEER, there has only been one year (2005) with an incidence above one.
Multiple research studies have stated that the incidence of asbestos-related cancers in industrialized nations has not yet peaked but predict the number of cases will max out during the 2020s and 2030s. In the U.S., however, it is likely that the peak in mesothelioma incidence has already occurred.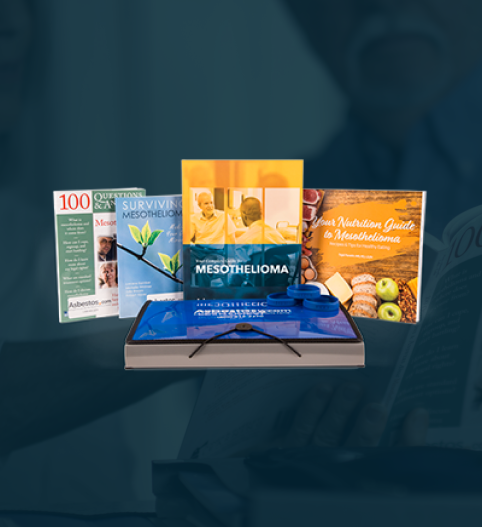 Get a Free Mesothelioma Guide
Receive a 200-page mesothelioma guide overnight. Learn about your diagnosis, top doctors and how to pay for treatment.
Mesothelioma Incidence By Age and Race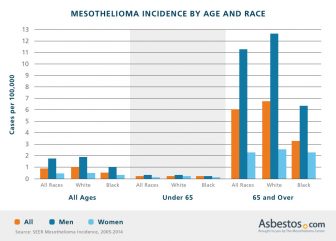 Mesothelioma carries an unusually long latency period of 20 to 50 years — the main reason why most patients are diagnosed at age 65 or older. According to the latest SEER report, people aged 80-84 have the highest mesothelioma incidence with 8.9 new cases per 100,000. Ages 85 and older are close behind with 8.5 new cases.
Women are nearly twice as likely to be diagnosed before age 65 compared to men. From 2009-2013, more women between ages 35-39 were diagnosed with mesothelioma than men in that age range.
After 65 years old, the gap in incidence between males and females continues to grow. The incidence for females is highest at ages 85 and older, but males in that category represent 19.1 cases per 100,000, the largest differential between genders for age-specific incidence.
Mesothelioma incidence is also influenced by race. At 0.5 new cases per 100,000, the rate for black Americans from 2005 to 2014 was much lower than the rate of 1 case per 100,000 for whites. However, blacks have the same incidence rate before age 65 than whites.
Although black men have a higher incidence compared to black women, the difference is significantly closer than that of white men and women.
Incidence by Mesothelioma Type
Pleural mesothelioma — the most common of the four types — had an incidence rate of 3.05 cases per 100,000 people, according to a 2013 study from the Centers of Disease Control and Prevention.
The second-most-common type, peritoneal mesothelioma, had an age-adjusted incidence of only 0.21 cases. However, those under 45 years of age were just as likely to develop peritoneal mesothelioma as they were pleural.
The largest difference of incidence between types, 6.11 for pleural and 0.25 for peritoneal, occurred in patients 75 and older.
States with the Highest Mesothelioma Incidence
States in the upper tenth percentile included:
Alaska
Maine
New Jersey
West Virginia
Washington
Malignant mesothelioma is primarily attributed to asbestos exposure, and the majority of patients were first exposed to the toxic mineral while on the job.
Researchers have observed high rates of mesothelioma in regions and communities that relied heavily on asbestos, including places with a history of shipbuilding and industry.
According to data from the CDC, mesothelioma incidence among the 50 U.S. states ranged from 0.58 to 1.65 per 100,000 people.
The average incidence rate among those states was 1.51.
Rates Higher Near Asbestos Factory in New Jersey
From 1912 to 1980, Johns Manville Corporation operated a large asbestos manufacturing plant in Manville, New Jersey. Epidemiologists studied the impact of asbestos production on the borough's residents because many of them worked at the plant, where they were exposed to airborne fibers.
Mesothelioma rates in the Manville plant were roughly 25 times higher than the average statewide rates.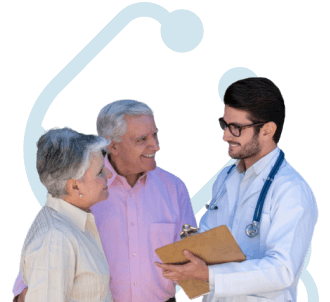 Connect with a Top Mesothelioma Doctor
We've helped thousands of people affected by mesothelioma find the best treatments.
Hot Spots for Mesothelioma Incidence
Geographical areas with naturally occurring deposits of asbestos have exhibited historically high rates of mesothelioma. Areas containing former asbestos mines are considered major mesothelioma hot spots.
Cities and regions in the U.S. with high mesothelioma incidence include:
Libby, Montana
Manville, New Jersey
Dunn County, North Dakota
El Dorado Hills, California
Clark County, Nevada
Allegheny County, Pennsylvania
Because the average life expectancy for mesothelioma patients is about a year, the disease's mortality and incidence are typically very close.
California Contains Several Large Asbestos Deposits
California is home to some of the largest deposits of naturally occurring asbestos in the world. The state leads the nation in mesothelioma deaths. In 2015 alone, California had 247 mesothelioma-related deaths, according to the CDC. In comparison, Florida, which is second to California, had 143 deaths.
The SEER age-adjusted incidence rate for California from 2010 to 2014 was 0.89 new cases per 100,000.
New York at Risk of Becoming a Hot Spot
Researchers predict that New York City is also destined to become a hot spot. Because of the large clouds of asbestos dust released by the collapse of the Twin Towers at the World Trade Center, it is believed that mesothelioma could become a huge concern for New York City paramedics, police, firefighters or anyone else who lived in lower Manhattan immediately after the tragedy.
One of the most prominent hot spots is Libby, Montana. This city was home to an asbestos-tainted vermiculite mine that was owned and operated by W.R. Grace and Co. for more than 40 years.
Mesothelioma Trends in the United States
Although asbestos use is not officially banned in the U.S., government regulations severely restricted the toxic mineral's use since the 1970s. As a result, researchers believe the incidence of mesothelioma may have already peaked in the U.S.
Although mesothelioma cases in the U.S. appear to be on the decline, people exposed to asbestos decades ago will continue to develop the cancer in coming years because of its lengthy latency period.
One study projected approximately 85,000 cases from 2008 to 2054.
Today, most U.S. workers are exposed to asbestos through the demolition, renovation and maintenance of homes and buildings built before the 1980s. That's why raising awareness of the disease will help prevent future cases.
In the last 20 years tracked in the SEER database (1995-2014), the highest mesothelioma incidence was 1.16 in 1995.
Worldwide Mesothelioma Trends
Occupational asbestos exposure accounts for most of the world's exposure to asbestos.
In many of the world's industrialized countries, workplace exposure to asbestos reached its peak and is receding. This is because the mining, consumption and manufacturing of asbestos were banned outright, limited by law and regulation, or they declined because of an increased understanding of asbestos-related health risks.
Europe
The importation, production and use of asbestos and asbestos-containing products are banned in all 28 countries of the European Union.
United Kingdom
The UK banned blue and brown asbestos in 1985 and white asbestos 1999. According to recent reports, rates of mesothelioma in the UK have reached a crisis level.
The heavy use of brown asbestos is part of the reason why the UK and Australia has the highest mesothelioma rates in the world.
In 2017, the Health and Safety Executive reported 2,523 deaths from mesothelioma in the UK. Rates of mesothelioma nearly doubled between 1995 and 2017.
Australia
Australia banned asbestos in 2004, but the effects of prior exposure continue to affect incidence rates in the country.
According to the Australia Institute of Health and Welfare, more than 700 Australians were diagnosed with mesothelioma in 2017. That averages to two cases diagnosed per day.
The highest incidence rates were in Western Australia, with 4.9 cases diagnosed for every 100,000 people.
Canada
Canada banned the toxic mineral in 2018, leaving the U.S. as the only major industrialized nation without a complete asbestos ban.
From 1983 to 2003, the annual incidence rate rose from 1.4 to 2.1 per 100,000 people.
Other Countries
Developing countries, including such as China, Kazakhstan, Russia, India, Pakistan, Mexico, Indonesia and Thailand, continue to use, produce and export asbestos. In these countries, asbestos exposure is still on the rise.
Researchers predict that ongoing asbestos consumption in developing nations will contribute to additional disease in the future but exactly how much is hard to quantify.
Precise analyses are difficult because data models differ from country to country. This is because of historic differences in asbestos exposure and consumption. In some countries, accurate data on asbestos use and disease are not available.
In addition, the cancer's long latency period makes it difficult to predict mortality curves with speculative data.
Still, most researchers estimate that it will take at least another 50 years before mesothelioma and other asbestos-related cancers incidence rates decrease.
---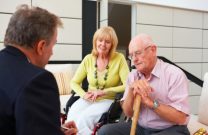 Get the Compensation You Deserve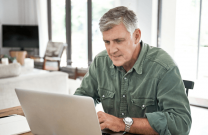 Mesothelioma Case Value Webinar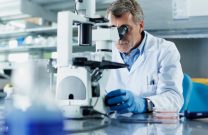 Immunotherapy & Mesothelioma Clinical Trials
---
Tell us what you think
Did this article help you?
How did this article help you?
What about this article isn't helpful for you?
Did this article help you?
Thank you for your feedback. Would you like to speak with a Patient Advocate?
---