Celebrities
Ed Lauter Asbestos Lawsuit Casts a Wide Net
Fact Checked
Our fact-checking process begins with a thorough review of all sources to ensure they are high quality. Then we cross-check the facts with original medical or scientific reports published by those sources, or we validate the facts with reputable news organizations, medical and scientific experts and other health experts. Each page includes all sources for full transparency.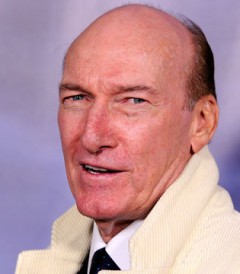 The list of companies accused of exposing actor Ed Lauter to asbestos, the toxic mineral blamed for causing
the pleural mesothelioma that eventually killed him, could continue to grow, according to documents obtained by Asbestos.com.
Defendants named in the lawsuit filed April in the Los Angeles County Superior Court include some well-known broadcasting, automotive, manufacturing and conglomerate giants:
CBS Corporation
CertainTeed Corporation
Ford Motor Company
Foster Wheeler AG
General Electric Company
Georgia-Pacific LLC
Honeywell International Inc.
Ingersoll-Rand PLC
John Crane Inc.
Soco West Inc.
Union Carbide Corporation
In addition to those 11 companies, there are dozens more, including Blockbuster LLC, MarketWatch.com, Sportsline.com Inc. and Viacom Inc., which are wholly or partially owned subsidiaries of the primary defendants.
The complaint states the defendants "knew that asbestos was a dangerous and toxic substance and knew the risks to 'exposed persons' associated with the use and manipulation of asbestos and asbestos-containing products, materials, components and equipment."
Lauter family attorney David Rosen said that although the complaint already was filed, none of the defendants have officially been served. Rosen also said more companies could be added to the list.
"His career in motion pictures put him at risk for exposure," Rosen told Asbestos.com. "We're not saying everyone in motion pictures is at risk, but it is known where asbestos was used in certain motion picture equipment and on what sets."
Lauter was exposed to asbestos at various movie studios and location sets where he worked in the Los Angeles area over a 20-year period, according to the lawsuit. The dates of his exposure are listed in the complaint as "approximately 1958-1979."
Widow Mia Lauter, along with children Emma Lauter, Ameke Lauter, Ben Lauter and Anton Lauter, are listed as plaintiffs in the wrongful death lawsuit.
The complaint states the family is seeking punitive damages necessary to punish the defendants and prevent them from engaging in misconduct in the future. They are also asking for compensation for medical expenses, Lauter's loss of income and income potential, funeral and burial costs, as well as each family member's loss of income, financial support and financial contributions.
The exact dollar amount of damages is not listed in the complaint.
More Than Two Decades of Asbestos Exposure
Lauter was first diagnosed with mesothelioma in June 2013 while he still was working. He died October 13, 2013 at age 74. Asbestos is the only known cause of mesothelioma, a rare and aggressive cancer. Typically, there is a latency period of 20-50 years between first exposure and diagnosis.
Although the disease is more common with military veterans, blue collar workers and those in the ship building industry, Lauter isn't the first entertainer diagnosed with the deadly cancer.
Steve McQueen, once America's highest-paid movie star; Merlin Olsen, actor, broadcaster and football player; and Warren Zevon, musician and songwriter, all died of mesothelioma.
"It's a little unusual for an actor to pass away from mesothelioma, but actually it's not that unusual when you consider that only a small percentage of people who are exposed to asbestos come down with the disease," Rosen said. "Many are exposed who don't get sick."
According to the lawsuit, Lauter's exposure to asbestos and asbestos-containing products "caused severe and permanent injury."
'Those Most Responsible'
California state law requires survivors to file their wrongful death lawsuits within six months after their loved one passes, which explains why the Lauter case was filed in April before the list of defendants was complete.
"You want to make sure, ultimately, that you are suing those most responsible," Rosen said. "All of them haven't been named yet. More could be added." Lauter did not file any legal action before his death.
The character actor worked almost 50 years in the film and television industry, playing a wide variety of roles. He was best known for his supporting characters alongside bigger Hollywood stars. He played a prison guard alongside Burt Reynolds in "The Longest Yard." He was a vigilante in "Death Wish 3," starring Charles Bronson. He worked as a baseball scout with Clint Eastwood in "Trouble with the Curve."
Free Mesothelioma Resources
Get Access to Free Resources for Patients & Loved Ones