Legislation & Litigation
New Report: Asbestos Industry Ignored OSHA Guidelines
Fact Checked
Our fact-checking process begins with a thorough review of all sources to ensure they are high quality. Then we cross-check the facts with original medical or scientific reports published by those sources, or we validate the facts with reputable news organizations, medical and scientific experts and other health experts. Each page includes all sources for full transparency.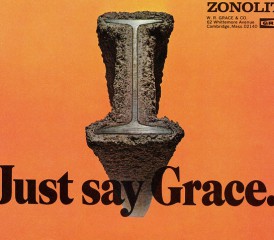 Occupational Safety & Health Administration (OSHA) guidelines for acceptable asbestos levels in the workplace air were regularly ignored in a variety of industries throughout the first decade of the 21st century, according to a recent study.
An independent team of occupational toxicologists reviewed two OHSA databases from 1984 to 2011, and results showed airborne asbestos consistently exceeded permissible levels on myriad job sites across the country.
The findings may help explain why the National Cancer Institute projected an estimated 55,000 new cases of mesothelioma in males in the next 40 years, despite a dramatic drop in the use of asbestos in the last 35 years.
The incidence of asbestos-related diseases, such as mesothelioma, is only now peaking and is projected to slowly decline in the coming years. There is a lengthy latency period (20-50 years) between asbestos exposure and diagnosis of mesothelioma.
"Airborne [asbestos] fiber exposure potential was very high in some industries," the authors wrote in the study, published by Science Direct earlier this year. "Despite that, concentrations have significantly declined over the past 30 years, for some industries, airborne fiber samples still exceeded the current PEL [permissible exposure limit] as late as 2011."
Some Industries Ignored Warnings
The authors cite the construction, automotive repair, manufacturing, shipbuilding and chemical, petroleum and rubber
industries as some of the worst offenders.
Thirty years ago, OSHA established a permissible asbestos guideline of 0.2 fibers per cubic centimeter of air (0.2 f/cc) during a typical 8-hour work shift. It also set a short-term limit of 1 fiber per cubic centimeter (1 f/cc) during a 30-minute period.
The detectable maximum concentrations over various industries in the study period ranged from 0.0001 to 175 f/cc. Although concentration levels decreased in the past 25 years, they continued to exceed limits, reaching a high of 54.4 f/cc in the 1990s and 34 f/cc in the 2000s.
Even in the last two years of the study, 2010 and 2011, there was a high of 1.1 f/cc, which still exceeded acceptable levels. Progress was made toward lessening asbestos exposure, but dangerous exposure still was occurring.
The asbestos compliance sampling data included "measurements in excess of 10 f/cc and were above the permissible exposure limit from 2001 to 2011," the study showed.
Cardno ChemRisk, a scientific consulting firm in California, conducted the study. It analyzed the Chemical Exposure Health Data (CEHD) and the Integrated Management Information System (IMIS) databases maintained by OSHA. They contained data resulting from thousands of compliance inspections conducted over 27 years.
Personal Protective Equipment
A key variable in the assessment was whether personal protective equipment (PPE) or other respiratory protection was used in the workplace. Many times it was worn, but there was no official documentation in many of the cases reviewed.
"There appeared to be very high exposure potential in the 1980s and 1990s in environments where workers were exposed to short- and long-term asbestos exposures exceeding 10 f/cc, although there was limited or no PPE usage information," the authors wrote.
The report was encouraging in the occupational exposure decline, but also disappointing in the consistent disregard for reaching the guidelines set by OSHA.
"Exposures in excess of the OSHA regulatory limits may still be present in major industries such as construction and manufacturing, and may present a public health challenge for those working in these industries when proper PPE is not implemented," the report showed. "Asbestos exposure continues to be an occupational health concern."
Access Trust Funds, Grants & Compensation for Mesothelioma
Get Financial Assistance