Asbestos Exposure & Bans
Mesothelioma Death from 9/11 Signals Start of Things to Come
Fact Checked
Our fact-checking process begins with a thorough review of all sources to ensure they are high quality. Then we cross-check the facts with original medical or scientific reports published by those sources, or we validate the facts with reputable news organizations, medical and scientific experts and other health experts. Each page includes all sources for full transparency.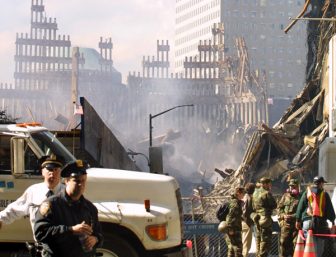 Malignant mesothelioma has become the latest deadly cancer linked directly to the rescue, recovery and cleanup efforts following the 9/11 terrorist attack on New York City in 2001.
The long-running threat has come to fruition.
Eighteen years after Manhattan was engulfed in the asbestos-laced, toxic cloud of dust — caused primarily by the World Trade Center destruction — the first death from pleural mesothelioma attributed to 9/11 has been recorded.
Nick Ursta, 52, from the southwestern part of Pennsylvania, died after a year-long battle with the rare cancer.
Ursta, a construction worker and fireman by trade, was part of the White Oak EMS team that arrived in New York City the day after the attack to assist in recovery efforts.
Margaret Ursta, his wife who also assisted at ground zero, told the Pittsburgh-Post Gazette that oncologists treating him at the University of Pittsburgh Medical Center attributed his death to the intense asbestos exposure during 9/11 cleanup and recovery efforts.
"I'm not surprised at all," oncologist Dr. Craig Stevens, Beaumont Cancer Center in Royal Oak, Michigan, told The Mesothelioma Center at Asbestos.com. "I'm sure there will be more. It was a known risk as soon as the buildings fell."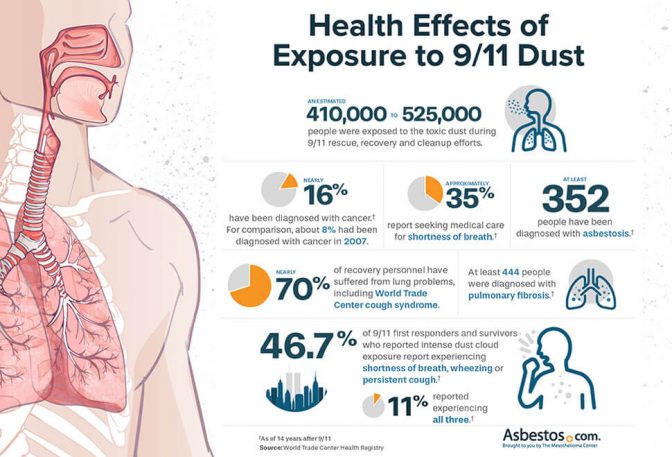 A Look into the Future
Ursta's death may signal the start of things to come.
Mesothelioma is caused primarily by the inhalation or ingestion of microscopic asbestos fibers, which were part of the toxic mixture unleashed by the collapse and burning of the World Trade Center.
According to the World Trade Center Registry, 410,000 people were exposed to asbestos and a myriad of chemicals in the air that included cement dust, diesel oils, lead, mercury, metals, particulates and a host of other carcinogens.
Exposed were first responders — such as police and firemen — recovery and cleanup workers and volunteers who assisted everywhere.
They also included what the registry calls survivors, those who worked, lived or went to school in the disaster area.
More than 14,000 cases of cancer, including responders and survivors, have been reported by the World Trade Center Health Program, which monitors all 9/11-related illnesses.
The program covers more than 60 different cancers — including mesothelioma — that can be linked to toxicity that lingered over the area.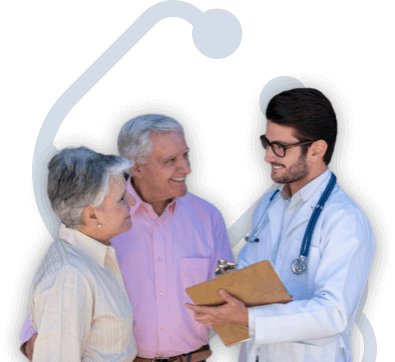 Exposed to Asbestos During 9/11?
Get connected with a mesothelioma specialist who can help you or a loved one diagnose an asbestos-related illness
Top 10 Cancers Reported
The 10 most reported cancers, according to WTC Health Program records, are:
Nonmelanoma of the skin
Prostate cancer
Breast cancer
Melanoma of the skin
Lymphoma
Thyroid cancer
Lung/bronchus cancer
Kidney cancer
Leukemia
Carcinoma in situ (type of skin cancer)
More than 1,000 of those diagnosed with cancer and registered with the health program have died, although experts continue to debate the number actually attributed to 9/11.
In 2001, the average age of a first responder was 37, according to registry records. The average age today of that group is 55, a more prevalent time for cancer in the general population.
Those involved in the rescue and recovery efforts are 5% to 30% more likely than the general population to develop one of those cancers, according to various studies.
One of those studies found that firefighters exposed to the 9/11 dust were 19% more likely to develop cancer than those in the general population.
Until now, very few cases of mesothelioma have been recorded by the WTC Health Program, and those few have been debated on whether the exposure stemmed from 9/11 or from earlier occupational pursuits.
Mesothelioma was added to the list of cancers covered by the WTC Health Program in 2012.
Almost 400 people who were at ground zero have been diagnosed with asbestosis, another serious disease related to asbestos exposure.
Lengthy Latency Period
The biggest reason for the scarcity of mesothelioma deaths related to 9/11 has been the latency period between exposure to asbestos and diagnosis of the disease.
It typically takes 20 to 50 years for mesothelioma to become symptomatic.
Mesothelioma specialists, such as Stevens in Michigan and thoracic surgeon Dr. Raja Flores at New York's Mount Sinai Hospital, strongly believe a stream of new cases stemming from 9/11 is coming.
"We're 18 years out. Maybe we'll see one here or two there, those who were more susceptible, maybe with a genetic predisposition, or exposed other ways with legacy asbestos," Flores told The Mesothelioma Center at Asbestos.com. "Once you get to 25 to 30 years out, you'll start seeing a big spike in cases."
Flores, who was originally part of the rescue and recovery efforts in New York City, said the coming of mesothelioma was inevitable.
"If you expose people to things [such as asbestos] that you know cause cancer, they are going to get cancer," he said. "This was kind of a no-brainer, just common sense. Sadly, this is what we anticipated."
Free Mesothelioma Resources
Get Access to Free Resources for Patients & Loved Ones