Pleural Specialist
A medical doctor who treats pleural mesothelioma, an asbestos-related cancer that develops in the pleura, which is the thin lining that covers the lungs and chest wall.
Dr. Craig W. Stevens
Radiation Oncologist
Table Of Contents
Dr. Craig Stevens is the department chair for radiation oncology at the Beaumont Cancer Center in Royal Oak, Michigan, and a specialist in the treatment of malignant pleural mesothelioma.
Get to Know Dr. Craig Stevens
Radiation oncologist Dr. Craig W. Stevens specializes in treating thoracic diseases, including lung cancer and pleural mesothelioma, at the Beaumont Cancer Center in Royal Oak, Michigan.
Stevens has been a pioneer in the development of state-of-the-art Intensity Modulated Radiation Therapy (IMRT), which irradiates tumors with greater precision to avoid damaging surrounding tissue and organs.
His innovative efforts have contributed to IMRT becoming part of the multidisciplinary treatment of mesothelioma at specialty cancer centers.
Stevens is also part of the lung cancer screening program at Beaumont that can help save lives through early detection. The program is recommended for older, high-risk patients and involves low-dose CT scans.
In 2014, after nearly a decade at the Moffitt Cancer Center in Tampa, Florida, Stevens joined Beaumont to oversee the expansion of its mesothelioma treatment program.
Contact Dr. Craig W. Stevens
Specialties of Dr. Craig Stevens
Radiation oncology
Pleural mesothelioma
Lung cancer
Research
Lung cancer screening
Dr. Craig Stevens' Experience and Medical Education
Beaumont Cancer Center
M.D. Anderson Cancer Center
Abramson Cancer Center
MedStar Georgetown University Hospital (Fellowship, residency, internship)
Northwestern University Feinberg School of Medicine
Awards and Other Recognitions
American Cancer Society Career Development Award
Patients' Choice Award
Top Doctor Award
Board certified in radiation oncology
Mesothelioma Clinical Trials Under Dr. Craig Stevens
A phase I clinical trial to collect and analyze data from patients being treated with various forms of radiation therapy and determine strategies to improve outcomes and decrease toxicities at participating institutions.
A phase III clinical trial comparing immunotherapy drugs when given with chemotherapy and radiation for newly diagnosed patients with Hodgkin lymphoma.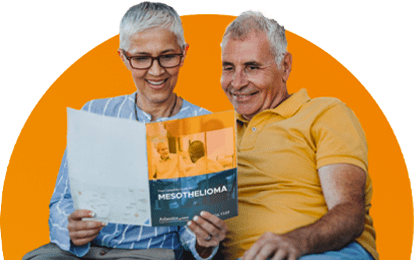 Get a Free Mesothelioma Guide
Learn about your diagnosis, top doctors and how to pay for treatment.
Dr. Stevens Is Building a Mesothelioma Treatment Program at Beaumont
Joining Beaumont in 2014 to build a mesothelioma specialty program made perfect sense to Stevens.
For years, Michigan has been ranked among the top 10 states in the country for most cases of mesothelioma, which is typically caused by long-ago occupational exposure to asbestos.
The auto industry, once huge in the state, plus the shipping industry and past reliance on manufacturing, all have played a major role in the large number of cases there.
"There was a need in the state for a real mesothelioma program," Stevens said. "You need to have enough experience with this disease to know how to handle it best. Patients can do well with it, if managed properly. If it's not treated correctly, which happens too often in many places, the results are not good."
Publications of Dr. Craig Stevens
Dilling, T.J. et al. (2014, September 10) Phase 2 study of concurrent cetuximab plus definitive thoracic radiation therapy followed by consolidation docetaxel plus cetuximab in poor prognosis or elderly patients with locally advanced non-small cell lung cancer. International Journal of Radiation Oncology, Biology, Physics.
Bepler, G. et al. (2011). Phase II Trial of Induction Gemcitabine and Carboplatin Followed by Conformal Thoracic Radiation to 74 Gy with Weekly Paclitaxel and Carboplatin in Unresectable Stage III Non-small Cell Lung Cancer. Journal of Thoracic Oncology.
Stevens, C.W. et al. (2005). Treatment planning system evaluation for mesothelioma IMRT. Lung Cancer.
Liu, H.H. et. al. (2004, March 15). Feasibility of sparing lung and other thoracic structures with intensity-modulated radiotherapy for non-small cell lung cancer. International Journal of Radiation Oncology, Biology, Physics.