About Craig W. Stevens
Accolades

Pleural and Lung Cancer

Top Doctor

Excellence in Research

Team Leader

20+ Years of Experience
It was a natural choice. He is a leader in the field.
Stevens, who helped pioneer the use of Intensity Modulated Radiation Therapy (IMRT) for patients with pleural mesothelioma, has been at the head of the class for almost 20 years.
Stevens is the new department chair of Radiation Oncology at the Beaumont Cancer Institute in Royal Oak, Mich., after spending almost a decade at the Moffitt Cancer Center in Tampa, Florida.
At Moffitt, he focused on thoracic cavity diseases, including lung cancer and mesothelioma. He worked with the radiation oncology, thoracic oncology and experimental therapeutics programs. His role will expand at Beaumont to include more administrative duties, overseeing the expanded mesothelioma program.
He wrote a lengthy editorial, "Personalized Treatment Approaches in Radiation Oncology: The Future is Now," for Cancer Control, official journal of the Moffitt Cancer Center. It was designed to help those around him better understand the future. He wrote:
Dr. Stevens

Health System Chair, Department of Radiation Oncology

"There has been a surge of new technological abilities in image guidance, radiation planning, and beam-targeting capabilities. Recent research and technical advances now demand that our colleagues in other fields of oncology understand modern radiation therapy."
Pioneer in Intensity Modulated Radiation Therapy
The goal of IMRT that he helped pioneer was to deliver the maximum radiation doses to tumors and cancer cells without impacting healthy tissues and organs nearby. It worked by developing alternative ways to direct and target the IMRT therapy.
For MARF, he wrote about using radiation therapy to help with pain control for mesothelioma patients.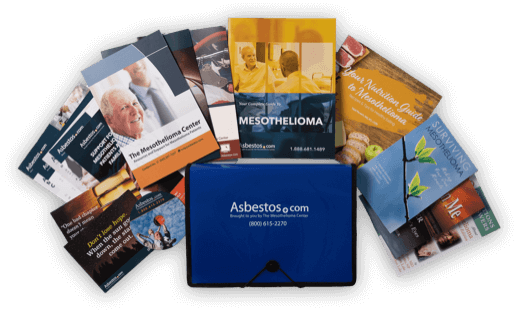 Get a Free Mesothelioma Guide
Free information, books, wristbands and more for patients and caregivers.
Get Your Free Guide
"Several retrospective studies demonstrate improvement in mesothelioma-induced pain, with doses above 45Gy showing the best efficacy. . . . In my experience, the great majority of patients treated for pain get at least transient improvement with this regimen," he wrote. "Radiation also has been shown to essentially eliminate drain/incision failures. Twenty to forty percent of patients will experience a failure at a drain site or incision site. These are often very painful. Three treatments of 7 Gy can essentially eliminate such failure."
Stevens focuses much of his clinical research on cancers of the chest, including mesothelioma. He worked extensively on lung tumor radiation treatment, planning and predicting response to radiation of tumor and tissue.
He will be part of the Lung Cancer Screening Program at Beaumont that should help save lives through early detection. The program is recommended for older, high-risk patients and involves low-dose CT scans.
He worked earlier at the M.D. Anderson Cancer Center at the University of Texas. He was board certified for radiation oncology in 1994 and has received numerous awards for his work, including the American Cancer Society Career Development Award. He also is a member of the Lung Committee for Radiation Therapy Oncology Group.
He received his medical degree from Northwestern University in Chicago, where he also received a Ph.D. in Tumor Biology. He did his internship at Georgetown University Hospital in Washington, D.C.
Dr. Craig Stevens' Publications
Much of Stevens' research focuses on personalized treatment approaches, including the combination of radiation and chemotherapy mesothelioma. His articles have been published in journals such as Radiotherapy Oncology and the Journals of Thoracic Oncology.
See More Top Mesothelioma Doctors
Disclaimer: Dr. Craig W. Stevens has no professional affiliation with Asbestos.com.

Get Help Contacting this Doctor
Find an Active Mesothelioma Clinical Trial
Find Now
5 Cited Article Sources
The sources on all content featured in The Mesothelioma Center at Asbestos.com include medical and scientific studies, peer-reviewed studies and other research documents from reputable organizations.
How did this article help you?
What about this article isn't helpful for you?
Did this article help you?
Thank you for your feedback.
Would you like to speak with a Patient Advocate?
Last Modified March 19, 2020