Auto Mechanics and Asbestos
Fact Checked
Our fact-checking process begins with a thorough review of all sources to ensure they are high quality. Then we cross-check the facts with original medical or scientific reports published by those sources, or we validate the facts with reputable news organizations, medical and scientific experts and other health experts. Each page includes all sources for full transparency.
Scientifically Reviewed
An occupational scientist or another expert who specializes in occupational hazards reviewed the content on this page to ensure it meets current scientific standards and accuracy.
This Page was Scientifically Reviewed By
Asbestos in brake pads, clutches and other auto parts creates disease risk for thousands of professional and hobby mechanics each year. Auto mechanics can also expose their family to dust from damaged or degraded asbestos brakes and clutches.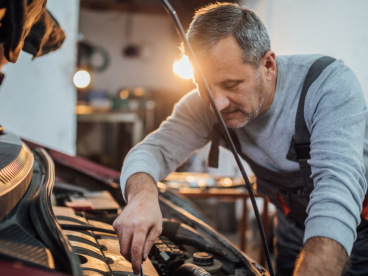 Quick Facts
How Auto Mechanics Are Exposed to Asbestos
Working with vehicle replacement parts that contain asbestos can pose a significant risk to auto mechanics, DIY home mechanics, hobbyists and others who work with cars. A single nanogram of brake dust can contain around 90,000 asbestos fibers — a significant hazard even where exposure is limited.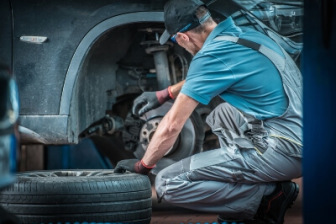 Many automotive manufacturers used asbestos for its affordability and heat-resistant properties. The material still exists in some asbestos auto body parts, such as aftermarket brake linings, clutches and heat seals, plus some high-end imports such as the Land Rover.
As these parts degrade and break apart over time, they release asbestos fibers into the air and onto the auto mechanic's hair, clothes and skin. Airborne asbestos fibers can linger for days and are easily inhaled or ingested. Drum and disc brakes and asbestos clutch parts naturally degrade with regular use and may still contain up to 35% chrysotile asbestos.
There is evidence of auto worker asbestos exposure in repair shops, supply stores, manufacturing plants, truck stops and bus and train stations. Many of these facilities, along with home garages used by restoration enthusiasts, lack the proper air circulation or vacuum equipment for work on asbestos-containing materials.
Mechanics can't identify asbestos-containing materials by sight alone, and many repair and cleaning techniques can severely worsen the risk of mesothelioma and asbestos-related disease. Knowing how to remove asbestos dust in the workplace safely can significantly reduce the chance of long-term illness.
Hazardous Cleaning Techniques
Since there is no safe way to identify asbestos-containing materials on sight, the Occupational Safety and Health Administration instructs mechanics to assume that all brakes contain asbestos.
Studies show that improper auto shop cleaning methods lead to increased risks of mesothelioma and other asbestos-related diseases. The following brake cleaning techniques can result in the release of asbestos into the air and lead to dangerous exposure for auto workers:
Vacuum Cleaning: Shop vacuums do not typically have the appropriate filters to catch and collect asbestos fibers.
Compressed Air: Using compressed air through a hose to clean drum brakes can push asbestos fibers great distances through the air.
Rags and Brushes: Wiping parts with a dry rag or brushing the assembly causes dormant asbestos to become airborne.
Spray Bottles: Using squirt bottles or solvent sprays to clean parts doesn't entirely remove asbestos fibers, which can still attach to skin and clothes once dry.
Water Hose: Dampening asbestos dust prevents it from becoming airborne, but a water hose can spread asbestos further and create more risk once the area dries.
Auto Shop Safety Measures to Reduce Exposure
The Environmental Protection Agency offers information regarding OSHA's asbestos regulations for automotive repair shop businesses. The EPA does not recommend brake or clutch repair for home or hobby mechanics.
OSHA separates its recommendations into those for shops that perform five or more brake or clutch jobs per week and those that complete less than five.
For repair shops that perform more than five brake or clutch jobs per week, OSHA recommends using one of the following practices:
Negative-Pressure Enclosure/HEPA Vacuum System Method: This kind of enclosure and vacuum system features a special box with transparent plastic walls (or windows). It fits tightly around brake or clutch assemblies to prevent asbestos exposure.
Low Pressure/Wet Cleaning Method: This specially designed low-pressure spray equipment wets the brake assembly and catches the asbestos-contaminated runoff in a basin, preventing brake dust from becoming airborne.
Shops performing less than five brake or clutch jobs a week should use the following method:
Wet Wipe Method: This method uses a spray bottle (or another device that can deliver a fine mist of water) at low pressure to wet all brake and clutch parts with amended water (water with a detergent). Workers then wipe these parts with a disposable cloth.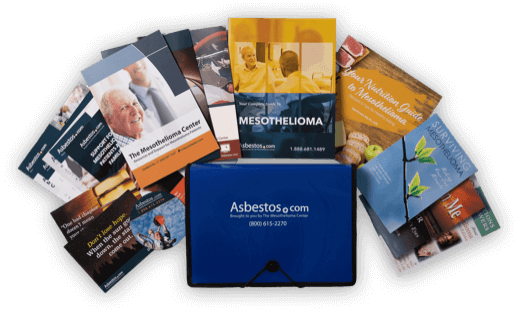 Free Mesothelioma Guide
Our latest guide for patients and loved ones is shipped overnight and includes treatment information, legal resources, mesothelioma books and support wristbands.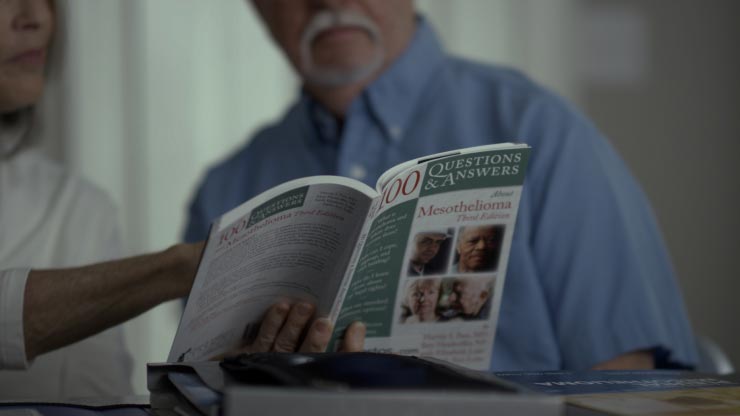 Asbestos Products Auto Mechanics Encounter in Cars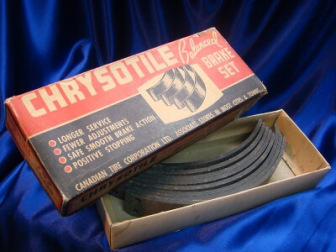 Asbestos became a common choice for brakes and clutches due to its heat resistance and strength. An estimated 900,000 automobile mechanics have experienced asbestos exposure from brake and clutch work, typically through "blowing out" brakes with an air hose during cleaning and beveling surfaces during a repair.
However, asbestos fibers are present in many other auto parts, and its popularity throughout the 20th century led to widespread exposure from asbestos in automobiles and transportation. Drum and disc brakes typically contained between 35% and 60% chrysotile asbestos.
As mechanics access areas for repair and expose brake housings and other compartments, the collected dust escapes into the lungs or stomach. Over time, inhaled and swallowed asbestos fibers can cause mesothelioma, an extremely deadly cancer.
The U.S. government did not regulate asbestos use in the automobile industry until the 1980s. Some vehicles, such as Ford's Crown Victoria, continued to carry asbestos until 1993, and asbestos is still present in aftermarket parts, including:
Brakes: During everyday automobile use, asbestos brake linings wear down through friction, releasing asbestos dust just as sanding wood creates sawdust. Brake housing and lining, collectively called brake shoes, can both contain asbestos.
Clutches: Some clutch parts in use today, both in new and older car models, contain asbestos to control the heat produced by friction. During normal wear, the asbestos is ground down and may collect around the parts and clutch compartments.
Hood Liners: Manufacturers have used asbestos fibers to produce millions of automotive hood liners due to their natural heat resistance.
Gasket Material, Heat Seals, Valves and Packing: Before the 1970s, manufacturers used asbestos-containing parts throughout gas and fluid systems to regulate temperature.
Manufacturers That Produce Asbestos Automotive Parts
Several companies continue to manufacture and sell asbestos-contaminated auto parts. Many of the following companies shut down when the government began regulating asbestos parts in the 1980s. However, there is still no federal asbestos ban, and mechanics may continue to encounter old asbestos-containing products from the following companies:
LAS Replacement Parts Inc.
Austin Auto Parts Inc.
Canton Auto Parts Inc.
Fisher Auto Parts Inc.
Forest City Auto Parts Company Inc.
G&T Auto Parts of Mid Orange Inc.
Genuine Parts Company
Globe Foreign Auto Parts Inc.
LM Scanlon Inc.
Potsdam Auto Parts Inc.
Ren Auto Parts
Scanlon's Auto Parts Inc.
Pep Boys
Advance Auto Parts
AutoZone
O'Reilly Automotive Inc.
Auto Mechanics and Asbestos-Related Diseases
Many scientific studies in recent decades have concluded that brake dust alone is not a cause of mesothelioma. Through many investigations, researchers concluded that asbestos contributed to higher rates of cancer among brake mechanics.
Through routine cleaning, workers who use shop vacuums can further spread asbestos fibers into the surrounding air. The fibers tend to linger in the air long after a job is done and can spread up to 75 feet from the work area, potentially exposing other mechanics and customers who enter the shop.
Airborne asbestos is easily inhaled and ingested if fibers get on hands and clothes. This problem is challenging for mechanics since they often get grease on their hands, and asbestos fibers can stick to the oil. Workers also inadvertently carry asbestos home on contaminated clothing, creating a source of secondary asbestos exposure for their families.
Asbestos-related diseases have a long latency period and can take several decades to develop. When symptoms appear, it is often too late for aggressive treatments such as surgery, leading to a poor mesothelioma prognosis. Finding a mesothelioma specialist allows affected mechanics to find treatment options earlier and potentially improve their prognosis.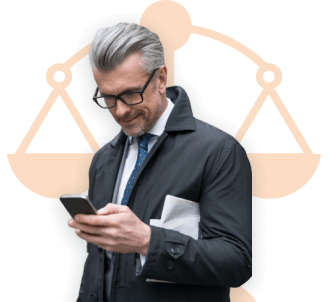 Find a Mesothelioma Attorney
Get help finding an attorney who knows the process and can get you and your family the compensation you deserve.
Compensation for Auto Workers Exposed to Asbestos
For automobile mechanics, factory workers and DIY repair enthusiasts who have a history of asbestos exposure, finding a renowned mesothelioma lawyer is the best step toward financial compensation.
Auto mechanics who develop an asbestos-related disease have options for receiving compensation. For example, the Motor Liquidation Company Asbestos Personal Injury Trust, created in 2012, has reserved over $625 million for injured workers and their families. Average settlements from this trust pay roughly $175,000.
George Chance, a former maintenance mechanic diagnosed with lung cancer, filed an asbestos claim in 2019 for exposure to asbestos products manufactured, sold, distributed or installed by several companies. The defendants included Advance Auto Parts, Goodyear Tire & Rubber Company, Ford Motor Company and General Electric Company.
In another claim filed in 2019, an Arkansas jury ruled against Honeywell and Pneumo Abex regarding a former brake-shoe worker. Ronald Burlie Thomas worked at Stuart's Brake Shop in Little Rock from 1971 until 1983. He was diagnosed with mesothelioma in March 2017 and died later that year at age 72.
Chief U.S. District Judge Brian Miller awarded Thomas' estate $18.5 million to cover Thomas' pain and suffering, medical expenses, anguish to surviving family members and punitive damages.
---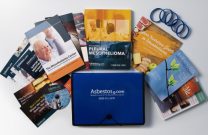 Get Your Free Mesothelioma Guide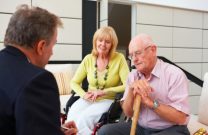 Get the Compensation You Deserve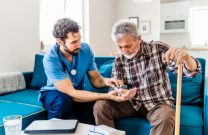 Find a Top Mesothelioma Doctor
---
Tell us what you think
Did this article help you?
How did this article help you?
What about this article isn't helpful for you?
Did this article help you?
Thank you for your feedback. Would you like to speak with a Patient Advocate?
---