Hairdressers
Fact Checked
Our fact-checking process begins with a thorough review of all sources to ensure they are high quality. Then we cross-check the facts with original medical or scientific reports published by those sources, or we validate the facts with reputable news organizations, medical and scientific experts and other health experts. Each page includes all sources for full transparency.
Hairdressers provide cutting, coloring or styling services through salons, spas, resorts or private venues. Some own their own shops and manage a full team of employees, while others rent a booth in an established salon. Regardless of location, around half of all hairstylists are self-employed.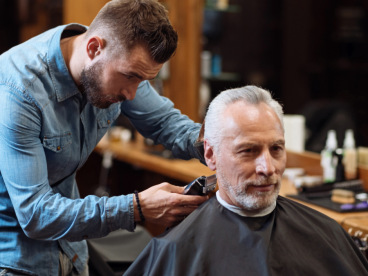 Page Topics
Quick Facts
Most professional hairdressers learn the trade through barbering or cosmetology schools. After completion, the hairdresser must obtain (and maintain) their state-issued license. The exception is shampooers, who are not required to have any formal training.
Few people would ever associate hairdressing with occupational asbestos exposure. However, these workers often handled heated tools that contained asbestos insulation. Repeated use of these products increased their risk of developing asbestos-related diseases.
A 2015 case report of peritoneal mesothelioma in the International Journal of Occupational Health concluded, "Hairdryers are possible sources of asbestos exposure in patients with mesothelioma, and the asbestos exposure risk is higher for those who use hairdryers occupationally."
Hairdresser Products and Locations
Several of the tools that hairdressers worked with on a daily basis – hand-held hairdryers and hood-style hairdryers – once contained toxic levels of asbestos. As with most other asbestos-containing products, the hairdryers contained asbestos to protect the internal parts from overheating and catching on fire.
It is estimated that at one point, up to five million asbestos-containing hand-held dryers were in circulation. These dryers came from several different manufacturers, including Conair and Remington, and they made up approximately 90 percent of all annual domestic hairdryer sales. In 1979, when the U.S. Consumer Product Safety Commission found that dryers from 11 major brands contained dangerous amounts of asbestos, each of the manufacturers issued a voluntary refund and return policy for the contaminated equipment. They all then discontinued production of asbestos-insulated dryers.
Hood-style (or bonnet-style) dryers from brands such as La Reine and Suter Avante also contained asbestos. Most hood hairdryers contained a simple layer of asbestos insulation along the internal heating element. In some brands, however, there was also a string of pure chrysotile asbestos that supported the heating element.
Occupational Exposure for Hairdressers
The U.S. Product Safety Commission officially ruled in 1979 that "asbestos fibers emitted from hairdryers may pose a significant health threat." Dr. William Nicholson, the lead researcher of the product investigation, explained that "the risk to an individual from the intermittent use of an asbestos-emitting hair dryer is less than that from many current occupational asbestos exposures." However, workers who used asbestos products – including hairdryers – on a more frequent basis do have an elevated risk of exposure.
Researchers at the Lombardy Mesothelioma Registry in Italy explain that occupational exposure is:
Likely if the hairdresser worked with a dryer model that was known to contain asbestos
Possible if they worked with unidentified dryers at least one year before asbestos was banned
Unknown if they were a hairdresser for less than a year or worked primarily as a "head-washer"
Now that manufacturers no longer produce asbestos-insulated dryers, today's hairdressers have a much lower occupational exposure risk. However, hairdressers should be cautious of older equipment that is still in use. One 2006 survey found that approximately 25 percent of hood-style hairdryers in U.K. salons were older models that contained asbestos. Many of the manufacturers that supply U.K. salons also supply U.S. salons, so the risk could be comparable among older salons in the United States.
Scientific Studies Involving Hairdressers
Several studies have found an increase of cancers (including but not limited to mesothelioma) among hairdressers, yet others failed to find a significant association. However, in a scientific review of more than 200 studies, researchers found a 30 percent increase of lung cancers among hairdressers.
More studies have focused on the actual asbestos exposure hazards that hairdressers faced – or still face.
One recent project looked at the asbestos emissions that occurred during an hour of hooded hairdryer operation. Researchers found small, yet statistically insignificant asbestos emission counts below the control limit of 0.3 f/ml. They did warn, however, that they tested dryers in good condition but that older hairdryers with more friable asbestos may pose a higher exposure threat. They also encouraged salon owners to implement adequate safety measures when using these dryers.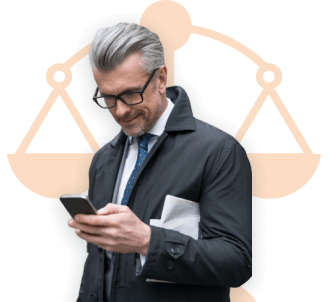 Find a Mesothelioma Attorney
Get help finding an attorney who knows the process and can get you and your family the compensation you deserve.
Asbestos Exposure Lawsuits Involving Hairdressers
One California resident, Genevieve Gunderson, filed an asbestos lawsuit in the early 2000s. The hairdresser also experienced secondhand exposure when she washed her husband's asbestos-contaminated clothing. The San Francisco jury who heard her case awarded her $11.5 million for lost income, medical expenses, and pain and suffering.
Another lawsuit involved the wife of a hairdresser and truck driver. The woman, Ardyce Riggs, was a customer service worker and housewife who attributed her disease to secondhand exposure from her hairdresser husband. Riggs filed her suit in March 2012 and a verdict is pending.
Manufacturers Who Made Products Used by Hairdressers
The following manufacturers produced asbestos-laden hair dryers: Conair, General Electric, Gillette, Indola, J.C. Penney, Korvettes, La Reine, Montgomery Ward, North American Philips Corp. (Norelco), Remington, Salon Nelson, Schick, Schwartzkopf, Scovill, (Hamilton Beach/Dominion), Sears, Sunbeam, Suter and Wella.
Most of these companies, including Conair and Korvette, have been named in asbestos lawsuits.
---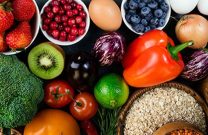 Get Free Recipes for Mesothelioma Patients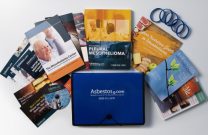 Read the Top Mesothelioma Guide for Free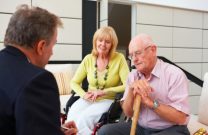 Get the Compensation You Deserve
---
Tell us what you think
Did this article help you?
How did this article help you?
What about this article isn't helpful for you?
Did this article help you?
Thank you for your feedback. Would you like to speak with a Patient Advocate?
---