About Indiana
Ranking in U.S. for mesothelioma & asbestosis deaths

21st

Mesothelioma Deaths

812

Asbestosis Deaths

69

Total Deaths

881
Maintenance workers who repaired machinery in manufacturing plants were most at risk for experiencing asbestos exposure. Any disturbance to asbestos-containing materials could have resulted in airborne asbestos fibers. Once airborne, anyone working nearby could have unknowingly inhaled asbestos. Between 1999 and 2013, Indiana reported nearly 900 asbestos-related deaths. This mortality ranks the state 21st in the nation for these conditions.
Occupations at Risk
Indiana businesses used asbestos-containing products in industries that produced steel, automobiles, electrical equipment, chemical products, rubber, petroleum and coal. The risk for asbestos exposure was the highest for steel mill workers because asbestos was used in a variety of applications in the mills for its ability to withstand high temperatures. The county with the highest incidence rate for asbestos-related diseases in Indiana is Lake County, where you can find the city of Gary, best known for its steel mills.
Jobsites with Known Asbestos Exposure:
Rolls Royce
Dow AgroSciences
Chemetron Corporation
Raybestos Friction Materials Company
General Motors
Peerless Pump
Nuturn Corporation
George Rogers Clark National Park
Warrick Generating Station in Yankeetown
Federal Office Building in Evansville
General Services Administration depot in Fort Wayne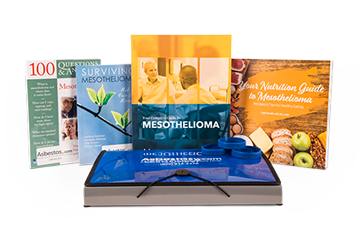 Get a Free Mesothelioma Guide
Free information, books, wristbands and more for patients and caregivers.
Get Your Free Guide
Famous Person Who Battled Mesothelioma
One of Indiana's famous native sons, actor Steve McQueen, is a historic representation of the dangers of asbestos exposure. A veteran who served in the Marines before his acting career took off, McQueen cleaned asbestos insulation from pipes aboard a troop ship, where he was exposed to massive amounts of the toxic mineral. He was diagnosed with mesothelioma in 1979 and died in 1980 of a heart attack following surgery to have a malignant tumor removed from his neck at a clinic in Mexico. McQueen's on-screen legacy is that of a man's man. He starred in films such as "Bullitt," "The Thomas Crown Affair," "The Great Escape" and "Papillion."
Eli Lilly
Eli Lilly and Company, which is headquartered in Indianapolis, Indiana, employs more than 11,500 people statewide. The company is responsible for developing the chemotherapy drug Alimta (pemetrexed), which was introduced in 2004 for the treatment of malignant pleural mesothelioma. When combined with Cisplatin, Alimta has shown to boost the life expectancy of many pleural mesothelioma patients.
Learn About Mesothelioma Treatment Options
Treatment Centers near Indiana

Doctors in Indiana
Asbestos Litigation in Indiana
In 2003, U.S. Steel Corporation lost a mesothelioma case filed by Roby Whittington, a 70-year-old retired worker from the company's Gary Works plant in Gary, Indiana. Whittington worked for more than 30 years at the plant, where he was exposed to asbestos insulation materials. A Madison County, Illinois, jury awarded Whittington $250 million, including $50 million in compensatory damages and $200 million in punitive payments. At the time, this was the largest asbestos-related verdict for a single plaintiff in U.S. history. Although U.S. Steel was expected to appeal the verdict, the company instead settled with Whittington out of court for an undisclosed amount.
Learn How to Hire a Qualified Mesothelioma Lawyer
Nuturn Corporation
In 1984, a concerned union member of a Nuturn Corporation brake manufacturing plant in New Castle, Indiana, requested OSHA to evaluate the level of asbestos exposure and the potential risks to employees. The survey detected asbestos concentrations that far exceeded the allowable amount, concluding that a health hazard for asbestos exposure was present at the Nuturn plant.
Future pulmonary function tests and chest X-rays of 170 plant workers revealed several complications from the asbestos exposure. Many workers had abnormal pulmonary function test results, demonstrating obstructive and restrictive breathing patterns. Five workers showed X-ray abnormalities and one showed signs of asbestosis, a fatal lung disease caused by inhaling asbestos fibers.
Learn About Asbestos Exposure in Other States
Last Modified January 14, 2019
6 Cited Article Sources
How did this article help you?
What about this article isn't helpful for you?
Did this article help you?
Thank you for your feedback.
Would you like to speak with a Patient Advocate?