About Texas
Ranking in U.S. for mesothelioma & asbestosis deaths

4th

Mesothelioma Deaths

2,462

Asbestosis Deaths

656

Total Deaths

3,118
While the majority of those who died or have been diagnosed with asbestos-related diseases in Texas worked in occupations where they inhaled the asbestos fibers regularly, others were exposed from simply living near hazardous jobsites, such as the W.R. Grace & Company/Texas Vermiculite site in Dallas, which imported shipments of asbestos-tainted vermiculite from Libby, Montana until 1992.
Occupations at Risk
Most Texans who suffer from asbestos related diseases like mesothelioma were exposed to asbestos on the job, where they worked in oil refineries, steel mills and foundries, chemical plants, automobile factories and petro-chemical industries.
Jobsites with Known Exposure:
Texaco Oil
Lone Star Industries
Texas Chemical
Lyondell Chemical
Chevron Phillips Chemical
Gulf Oil
Bethlehem Shipping Company
Gulfport Shipping Company
Todd Shipping Company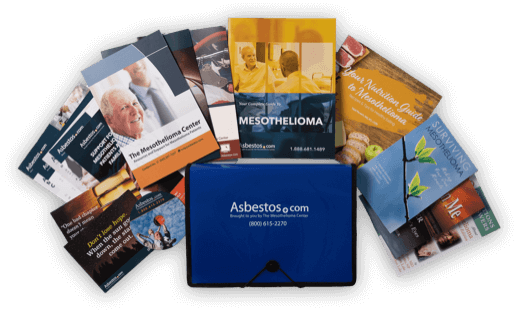 Get a Free Mesothelioma Guide
Free information, books, wristbands and more for patients and caregivers.
Get Yours Today
Treatment Centers near Texas

Doctors in Texas
Oil Refineries & Corporations
Oil and chemical refineries provide jobs to thousands of people in Texas, but these occupations are dangerous as they require constant exposure to high-intensity heat. Because of its heat resistant qualities, asbestos was used as an insulating material as well as a fire retardant to protect workers and keep them safe while working in these conditions. As a result of this practice, workers in these fields have died from asbestos-related diseases like mesothelioma and asbestosis.
Shipyards
Shipyard workers and crews are occupations that have been known to have high risks for asbestos exposure because the material was widely used until the 1980s. Not only was asbestos used as a fire retardant in these ships and shipyards, it was often used to coat pipes and boilers located in engine rooms because of its insulation properties.
Schools
Asbestos-containing materials were widely used in schools across the U.S. Public schools are required to assess asbestos-containing materials and maintain an updated report on the potential for those materials to result in exposure. Many schools in Texas contain asbestos that must be contained or removed.
For example, in January 2019, construction on two schools in Tyler, Texas, was stalled to abate asbestos. The schools, John Tyler and Robert E. Lee, featured old buildings that contained asbestos-contaminated floor tiles. A professional asbestos abatement company was hired to safely remove the contaminated tiles before construction continued.
Learn About Mesothelioma Treatment Options
Asbestos Litigation in Texas
Texas has long been a popular venue for asbestos claims, although the number of cases filed in the state has dropped in recent years.
From 1988 to 2000, Texas ranked among the top five states with the most asbestos filings in state and federal courts. In the mid-1990s, three counties in Texas (Harris, Galveston and Jefferson) accounted for 42 percent of all new filings.
In 2005, Texas adopted SB 15, a state law that created specific medical criteria for asbestos claims. By requiring plaintiffs to demonstrate an actual asbestos-related disability prior to filing a claim, SB 15 cleared unimpaired asbestos victims from Texas courts and moved them to an inactive docket. As a result, claimants with asbestos-related cancer and serious impairments began seeing their cases resolved sooner. If claimants in the inactive docket provide proof of an asbestos-related impairment or cancer diagnosis, they can be transferred back to the active docket.
Despite tighter restrictions on filing claims, many people in Texas have won compensation from the companies responsible for their asbestos exposure:
In August 2001, an El Paso jury awarded $55.5 million to a mesothelioma patient and his family. The award included $15 million in punitive damages to Kelly-Moore Paint Company, the claimant's former employer. At the time, the verdict was described as the largest asbestos verdict.

In September 2001, a jury in Orange, Texas, awarded $130 million to five men who developed lung cancer, colon cancer and asbestosis after working at the U.S. Pipe plant in Birmingham, Alabama. The award included $60 million in punitive damages.

In July 2012, the family of a Dallas painter was awarded $11 million from several companies that exposed him to asbestos throughout his career. He regularly worked with asbestos-containing products like textured paint and drywall compounds. Most of the blame was attributed to the Dow Chemical subsidiary Union Carbide, with the rest going to Bondex, Georgia Pacific and Kelly-Moore.

In 2014, the family of a Goodyear Tire & Rubber Co. employee who died of mesothelioma won an $18.6 million verdict against the company in a Texas state court. The plaintiff, who worked as a tire builder at Kelly-Springfield Tire Co. in Tyler, Texas, for 30 years, was exposed to asbestos constantly while working with Goodyear tire machines.
Learn How to Hire a Qualified Mesothelioma Lawyer

Get Help Contacting this Cancer Center
9 Cited Article Sources
The sources on all content featured in The Mesothelioma Center at Asbestos.com include medical and scientific studies, peer-reviewed studies and other research documents from reputable organizations.
How did this article help you?
What about this article isn't helpful for you?
Did this article help you?
Thank you for your feedback.
Would you like to speak with a Patient Advocate?
Last Modified May 20, 2020